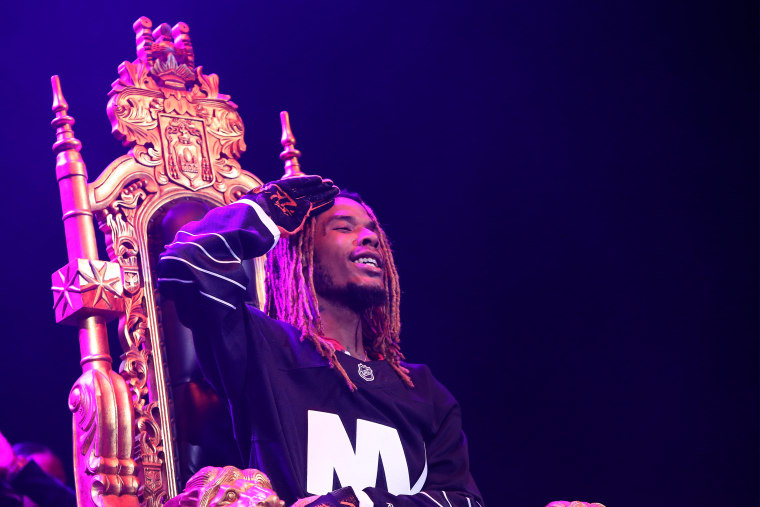 Nancy Reagan, former First Lady and husband of President Ronald Reagan, died this week at the age of 94. But since the Reagans left The Oval Office in 1992, the debate over their escalation of the drug war - and Nancy's "Just Say No" campaign - have been fiercely debated, particularly for their effects on mass incarceration, destroying families, and the broader criminalization of black and brown bodies. One American who is firmly on the side of "The Reagans did some evil shit and we should call attention to that fact with ironic jokes" has started a petition which demands Fetty Wap sing his hit "Trap Queen" at Nancy's funeral.
"While her husband, Ronald Reagan, was linking up with Papi to flood the streets with narcotics, Nancy was on TV telling kids to 'Say No To Drugs.' Her infamous 'anti-drug' phrase encouraged strict laws on drug possession that led to a school-to-prison pipeline we're still dealing with now. Blacks and Latinos went to jail in droves for possessing drugs her husband gave them. It was an incredible sleight of hand that would make any wannabe Trap Queen hide in shame for her inability to be as diabolical as Nancy."
Their first mistake was hosting the petition on Change.org instead of WhiteHouse.gov - after 100,000 signatures the White House has to respond. They would say no, but it would interesting to read the Obama administration's interpretation of Reagan's legacy, as well as attempt to use the word "bando" in a sentence.