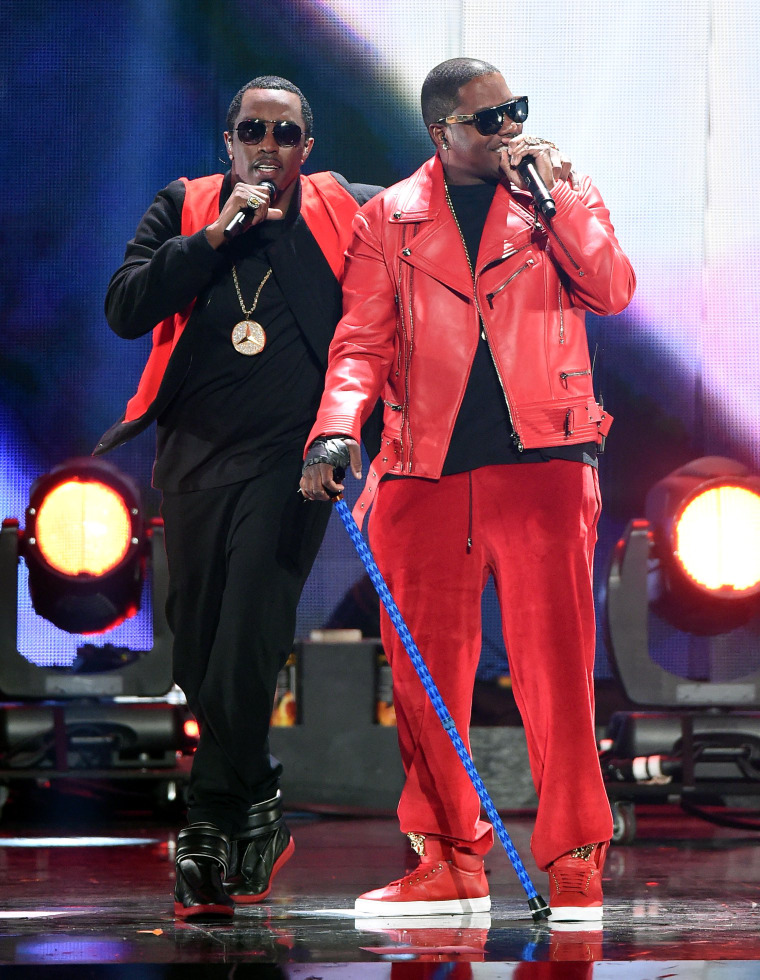 Puff Daddy is planning to reunite Faith Evans, Lil' Kim, Mase, Total, 112, and Mario Winans for a concert in May to honor what would have been Notorious B.I.G.'s 44th birthday. Jay Z and Mary J. Blige are also promised to make guest appearances.
"This isn't just another concert," Puff declared in a press release. "This is hip-hop history. The Bad Boy Family includes some of the biggest names in music and songs that helped define a whole generation of music. Also, we are celebrating one of the greatest of all time—Notorious B.I.G. This will be a night to remember."
The show takes place May 20 at the Barclays Center. You can buy tickets here starting April 2 at 11 a.m.