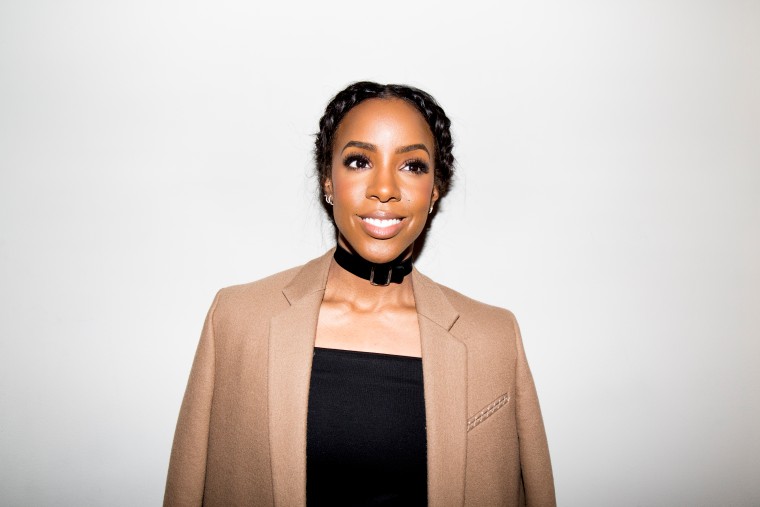 In 2005, after selling over 50 million records, Destiny's Child was crowned the World's Best Selling Female Group of All Time at the World Music Awards. Before they were honored with a serenade from a young Usher (and even younger Rihanna) the group was introduced by Solange Knowles, who said: "Any time a group of girls get together and form a group they're going compared to the all time greats in the genre."
Kelly Rowland, one-third of the most successful group of all time, knows this well. And now, a decade after that award show, she's hoping to introduce a new girl group to the world with a new BET show, Chasing Destiny. The series follows Rowland and her famous choreographer Frank Gatson, Jr. as they trek across the country trying to put together a group that makes sense in 2016. It's shot documentary style and feels a bit like Beyoncé's 2014 tour documentary Life Is But A Dream—all substance and passionate monologues about the power of performance.
Apart from the television project, Rowland has recently been logging time in the studio, working on a followup to 2013's Talk A Good Game. Her son Titan, now almost two years old, has been a big influence on her new work—at The FADER offices in New York last Thursday, she pulled up an iPhone video of him pounding out some chords on the piano. (She's looking to sample the video on an upcoming song, she said.)
Sitting down for a short conversation, Rowland opened up about what makes performers great and why the world needs a girl group so badly right now.
Watching Chasing Destiny, I couldn't help but think of Puffy's Making The Band. Were there any moments where you made the girls cross a bridge to get you cheesecake or anything?
No, no, no. For me it was more so about really instilling a sense of self, and a sense of camaraderie among the contestants. I want the culture of girl groups to come back. We only got two right now. We got Little Mix and Fifth Harmony. When I was coming up, there was En Vogue, and TLC, and Jade, and Xscape, and, like all of these group groups. And it's just two now? So I am just really on this whole hunt to find the next great girl group and I wanted it to feel like a documentary. I wanted it to feel authentic. I didn't want there to be like a formula to it, you know? So me and Frank are literally like, I swear to you, we were guessing our way through everything. I'm so happy that we had the budget to just let the cameras roll and that we didn't have a formula.
Seeing Frank there right beside you is interesting because a lot of these groups now—especially One Direction—they didn't dance at all. But Frank is rooted so heavily in choreography.
He's all about the choreography, but it's so funny because this whole process has made him even double-think that. He's like, "Do our girls dance? Do they not dance? Like on stage, where do we stage them? Are they tomboys? Are they super girly?" We didn't want get in our way, and we didn't want to have a pre-thought, you know what I mean, when it came to like their styles and stuff like that. We wanted it to happen organically.
There's this moment in the first episode where a girl named Candace is auditioning and your face lights up. Then it cuts to you being interviewed and you say: "This is Michelle." How much of the process was about you seeing yourself, or seeing Destiny's Child?
Every day. I remember coming in one day and there was a girl and her whole body type looked like mine when I first auditioned for [DC]. She was super frail, and super inside of herself. We had paired the girls up and they were going to walk the room and it was her turn to walk and she was going to have to walk alone, because of the way the pairs worked out. She looked so scared to walk alone. So I went to go walk with her and her whole body language changed. And I felt like I was looking at myself. It was so weird.
In L.A. Reid's recent memoir, he talks about being a judge on X Factor, and how the TV process clouded his decision making skills when it came to being a record executive. Do you think there's a difference between a girl group that makes great TV, and a girl group that's going to be successful in the real world?
Let me tell you, it is such a balance. You think about who the audience will love, and who they're going to root for, and underdogs—but I just didn't want to think like that. I just wanted to think like maybe how L.A. would think, being understanding of some of that stuff, but also have my mind open to what I know the public is going to like. They're always going to be like, "Oh, we're rooting for that person. I don't know if we buy their records though."
You also don't want to get caught up in that. I remember a thought that teetered in my brain, I was like, "I don't want [the television audience] to hate me." And I was like, "You know, but let me be." I trust in myself with the decision making and I trusted Frank. I remember telling Frank the same thing. I said, "Look Frank, we're not choosing girls because of this or because of that." He got it right away. He was like, "Oh, no, no, no, no. We not doing that."
In the beginning of the first episode you said you found girls through social media. What was that process like? How did you find them and what did you look for?
Oh my goodness. We found girls, like, just looking. Just like literally going to some person's page, and going to somebody else's page, going to somebody else's page, like just digging through other people's pages—people who sing, or people who model, or people who are just friends of people. Like you see somebody singing and then you're like, "Oh, I wonder who this person is?" It was really cool. One girl was already signed, another girl was like, "Oh, I just do this for fun." And we're like, "How 'bout getting paid, girl? What if you could get paid?"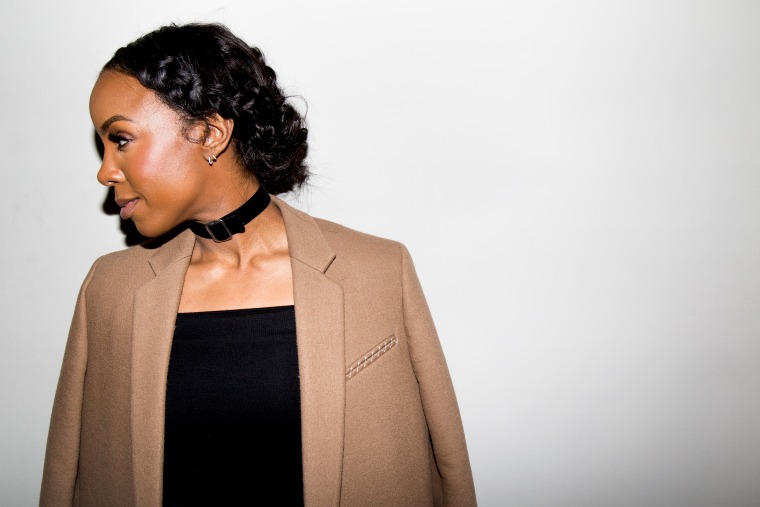 The audition songs in the show were all over the map. There was someone singing in Spanish, there was someone singing "Stay" by Rihanna. What did you make of the songs that these girls, who were all about the same age, were choosing?
I wanted them to pick songs that they felt were best for their voices. Usually you have this sheet of songs that you have to stick to, you know what I mean? 'Cause those are the songs that are cleared [for legal use]. But I looked at my team, and I was like, "Y'all gon have to figure this shit out, cause they just need to sing songs that make them comfortable." They must have wanted to shoot me probably because it just messes with the budget, but it was great to see what songs the girls chose and how they made them their own.
With all of this, are you working on new music of your own?
Oh God. It's such a busy season and I'll just be glad when I'm finished because I have so many ideas. Right now the ideas are divided into two different sounding records, and I want to make sure that the project sounds cohesive and not all over the place. Not just ratchet and not too deep.
Are those the two sounds that you're straddling—"ratchet" and "deep"?
Yes, yes. Because of Titan, having him provoked a lot of thought. And I was like,"Okay, Kel, you a little six feet with this, but you need to come back to surface." So then I go to record a ratchet record! I have to find a balance.
I was going to ask you about Titan and recording as a mom. Is your flow any different?
Titan makes me want to be a better artist. I want to have records that stand the test of time. And he he likes music a lot, so I just wanted to make sure he'd be like, "Oh, that's my mom's song, you know it's really fire." But he's very musical. He loves the piano. I already have a song on my album that's dedicated to him and how he makes me feel and it's called "Titan." The whole meaning of that song is that I can't lose, I'm amazing, I'm a Titan. That's how he makes me feel.
Which producers have you been working with?
Just really new producers. I really wanna go in with Metro Boomin. I think he's dope, but like literally everybody's hitting him up, so I always like to look for somebody that's coming up, like some new bloods. It's always cool to be five steps ahead.
There's kind of a famous picture on the internet from your video from "Dilemma." It's a screenshot of your cell phone, but on your phone you're texting in Excel? Have you ever seen it?
Yeah somebody just showed it to me! And I was like, "What the hell?" I've never seen that before. And I didn't realize it on the set of the video and I've never really noticed it in the video. That's so funny. I can't even explain it. Whoever gave me the phone from the video, they probably wanted a little bit of extra cash for the video. They gave that phone to me.