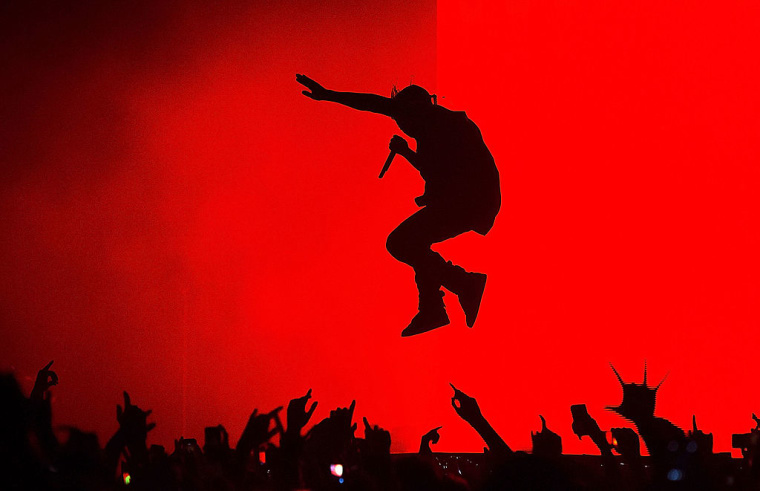 Kanye West has called his most recent album The Life Of Pablo "a living breathing changing creative expression." Now it seems he's taking that philosophy to other albums. SPIN reports that two songs on Yeezus, "Black Skinhead" and "Send It Up," have been altered. Interestingly, these changes are exclusive to Apple Music—Tidal and Spotify versions of the Yeezus tracks remain unchanged.
The changes are subtle, but unmistakeable. "For my theme song," the opening line of "Black Skinhead," has been pitched down. On "Send It Up," he mutes the song's beat on the lines "It's so packed I might ride around / On my bodyguard back like Prince in the club."
Are more Yeezus updates in the works? Will Kanye continue to update his older works? And why does Apple Music get the up-to-date art and not Tidal? We've reached out for comment and we'll update as soon as we know.