As Antony and the Johnsons, Anohni wrote sad piano songs. During a day at the zoo, she talks about using dance music to confront the world's problems, and why she doesn't have solutions.
On an otherwise freezing February morning, the sun is beating down fiercely on Central Park Zoo, and the animals are making the most of it, snatching a moment of dignity in the sunshine's warm embrace—even the notoriously elusive snow leopards. "They're being so generous today," says Anohni in a hushed tone as two silvery big cats elegantly pick their way up a small patch of craggy rock. Behind them, the light softens a row of impossibly constructed skyscrapers. "Can you believe there are snow leopards in Central Park?" Anohni continues, sounding half-thrilled and half-appalled. "Before humans invented weapons, they would have been a serious threat. But once we made a spear, we got pretty good at killing."
Bloodlust is one of the key concerns of Hopelessness, Anohni's debut solo album without her band Antony and the Johnsons, and her first made using the name her friends and family have been calling her in private for some time. We're at the zoo for this interview at her suggestion; now 45 and based in New York, where she's lived for the past two decades, she's made a habit of visiting animals whenever possible. (Recently, the Bronx Zoo, showed its solidarity with Anohni's decision not to attend the Oscars by sending her a photo of two tiger cubs, along with a handwritten note from the staff.)
Anohni has long looked to Mother Nature's joyful chaos as a model for making sense of the world, more so than any religious or political belief—systems she perceives as stern and prescriptive. One of her earliest memories, she says, is a field of bluebell flowers she saw as her father carried her on his shoulders through the South Downs, a stretch of rolling hills that runs along England's southeast coast. She smiles at the recollection, midnight-black hair falling in soft waves around her pale, open face. "The thing I like more than anything else is laughing," she tells me. "In my old life, I used to live from cigarette to cigarette. Now I live from laugh to laugh."
In England, Anonhi was raised Catholic, but realized at a young age that she didn't subscribe to the church's views. "I was sort of pushed out of the nest by the time I was 7 or 8," she says. "It was obvious I was transgender, and as such there wasn't much of a seat for me at the table." In her voice, there's not one lick of bitterness as she speaks about those formative years: "I've always been so grateful for my identity because it forced me to look at my life in a different way that I otherwise would have."
Her father, an engineer, moved the family to America in 1981, when Anonhi was 10. They settled in San Jose, California, and she watched English singer-songwriters from afar, preferring those with big voices and bigger ideas. She was especially fond of the U.K. group Yazoo, comprised of singer Alison Moyet and producer Vince Clarke, of Depeche Mode. "I didn't understand how music could make me have so much feeling," she says. "It [made me feel] like, 'Oh my gosh, I hurt. I'm only 11, why do I feel like this?' I wasn't used to crying because I didn't come from a family that used to express feeling. I'd listen to that record and be like, 'Oh my god, I feel sick.'"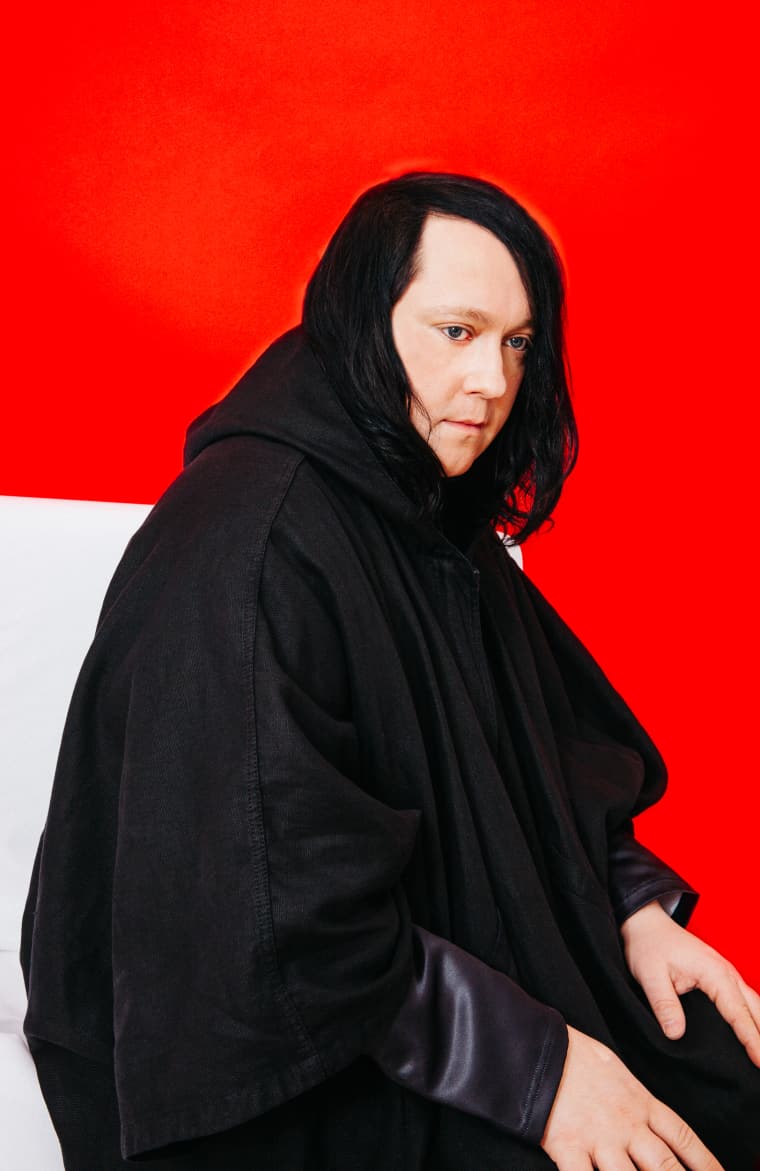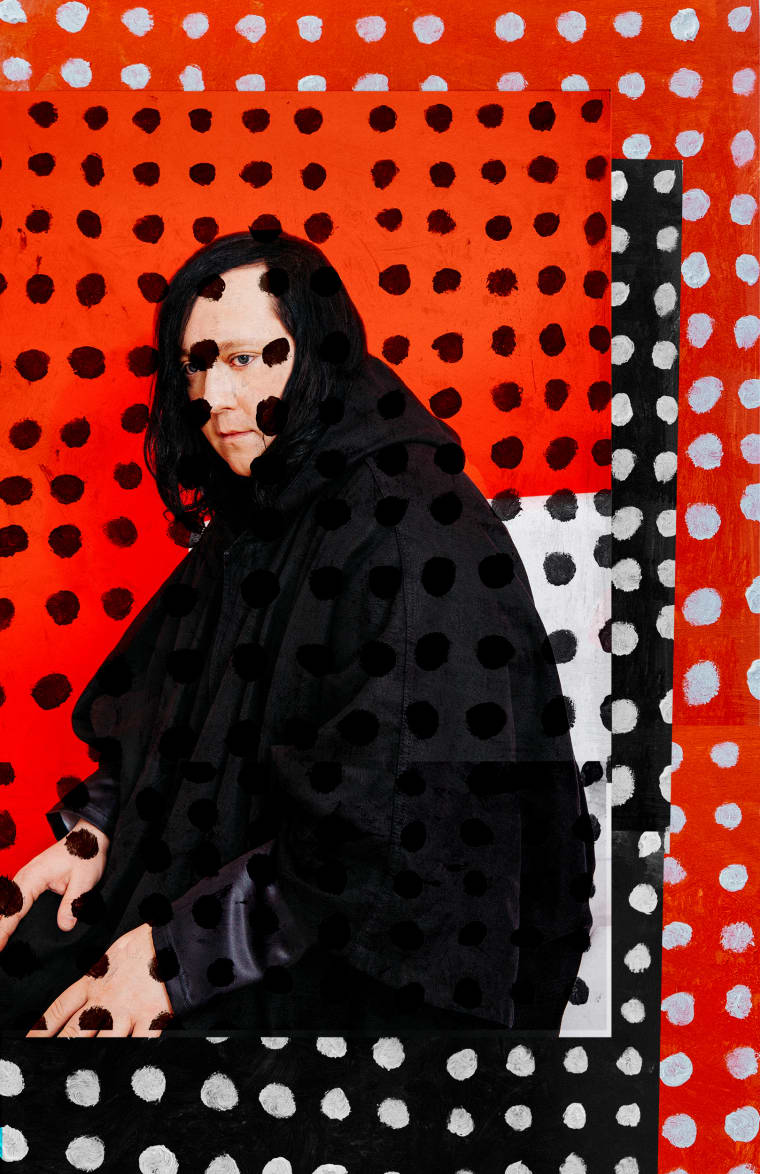 "I don't have any solutions. But if we can't even say where we are, how can we ever hope to shift our course?"—Anohni
Hopelessness is a big departure from the seductively bereft, piano-led songs that have characterized Anohni's sound since 2005's breakthrough Antony and the Johnsons album, I Am a Bird Now, which won the U.K.'s Mercury Prize. The new album is a dance record, and Anohni turned to two electronic producers, Hudson Mohawke and Oneohtrix Point Never, to help co-produce it. (She'd previously tasted disco-fueled success guest-starring on Hercules and Love Affair's "Blind," in 2008.) The results are inspired: the soul and gravity of Anohni's voice anchors audacious beats and pretty melodies that might otherwise come off as frivolous. The upbeat pace suits her, and pushes her to flex a wider range in both her singing and lyrics. On the album's 11 songs, she sheds poetic metaphor in favor of some of the most direct statements she's ever recorded.
HudMo, a.k.a. Ross Birchard, says he had been a fan of Anohni since an emotional first listen to I Am a Bird Now at an afterparty, "at like, 8 in the morning." Over the phone from his home in London, he tells me that he reached out to her during the making of his 2015 album, Lantern. He sent over tracks and asked if she'd like to sing on one. She ended up singing on six, gave him one, and asked to keep the rest for her album. "He was like, 'What?' And that was the beginning of it," Anohni says. "Ross's tracks kind of set me free."
"I'd describe all three of us as benevolent introverts, so there's that sweet-and-sour at work," Oneohtrix Point Never's Dan Lopatin offers from London, where he's deep into a month-long studio stretch. For each collaborator, he says, mixing uplifting music with heavy subjects is "something that comes natural."
Lopatin and Anohni had been friends before they first worked together in 2010, on a version of OPN's song "Returnal." Later, plans for a bigger collaboration started to germinate: "Hopelessness began years ago with this idea that she had for an album based on her childhood love of the Queen Millenia soundtrack by Kitaro," Lopatin says. "It transformed over the years following, and really started taking shape once Hudson became involved."
Making the record was an "almost therapeutic process," HudMo says in a soft Glaswegian burr, and involved "a lot of music-making but also a lot of sitting there and talking—and not just purely talking about music."
Songs developed as they were tweaked by all three collaborators, remotely as well as in sessions at HudMo's London studio. Everyone chipped in with whatever was needed to make her "soar," says Lopatin. Anohni wrote the album's barbed lyrics in "three minutes," she gently exaggerates; the backed-up emotion poured out of her like water.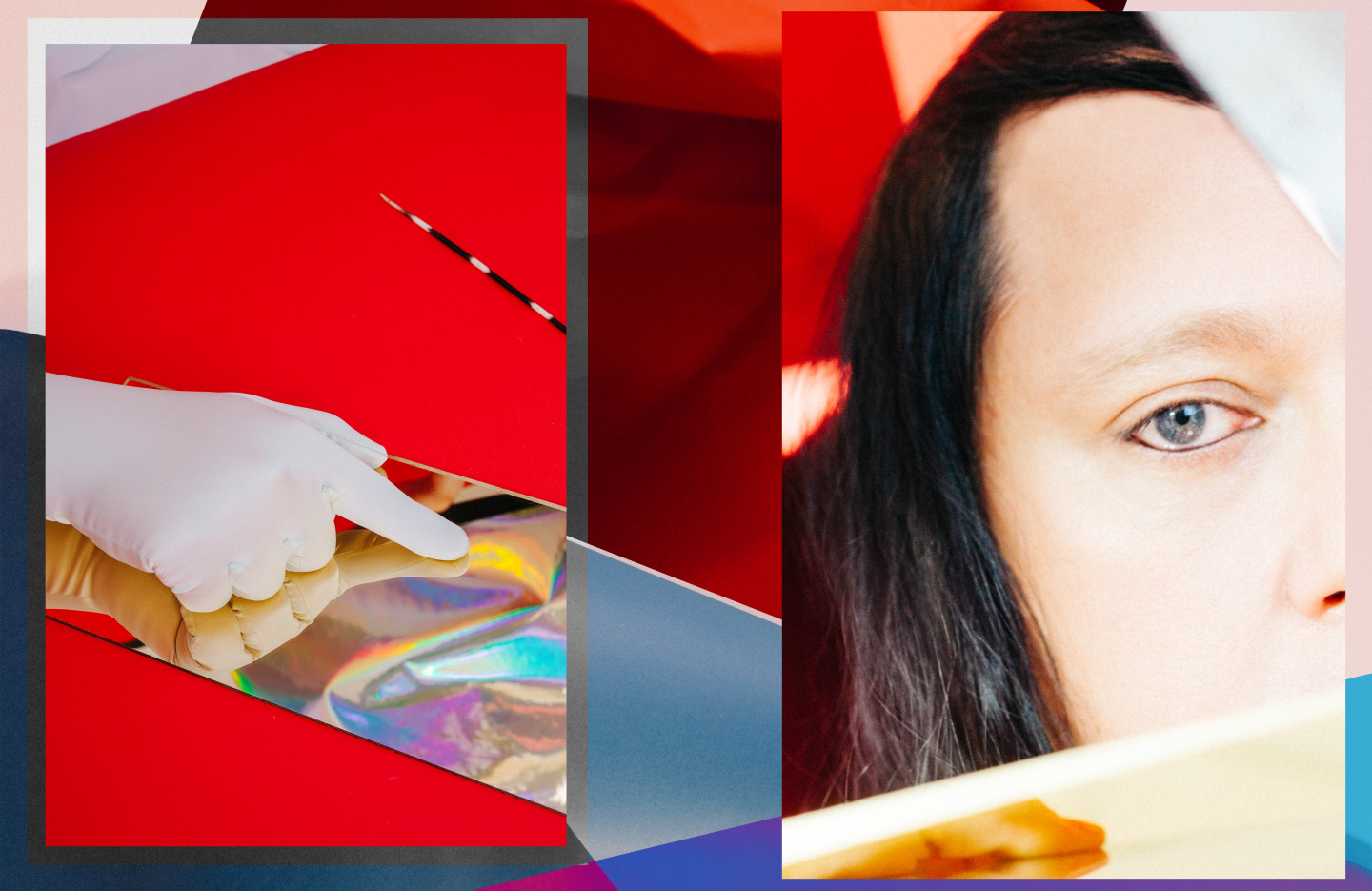 Hopelessness is certainly awash with feeling; it's a big album that runs head-on towards urgent issues. Brassy and exuberant "4 Degrees" highlights the global temperature increase, in celsius, and subsequent devastation that the Earth will see by 2100 if we don't cut carbon emissions immediately. On lead single "Drone Bomb Me," she pulls the U.S. government's chilling drone policy into a personal context, addressing a drone as if it were a sentient being, asking it to choose me tonight and explode my crystal guts. She takes a shot at the president on "Obama": sparse and industrial, it's the album's most confrontational listen, blasting him for punishing whistleblowers and executing without trial.
With repeat listens, the record's satellite issues start to take on the form of a solar system of subjugation: patriarchy, white supremacy, late stage capitalism, climate change denial, drone bombing, capital punishment, and public surveillance. For Anohni, all these interconnected dots seem to have come to a head in contemporary America. China, Thailand, India, and Great Britain/ Australia, Borneo, Nigeria/ We are, we are all Americans now, she sings on exquisite closing track "Marrow." "The challenge we're being faced with, which is unprecedented in the history of our species," says Anohni, "is how to inhale it all at once."
The power of Hopelessness lies in its ability to place bitter pills within danceable confection. By talking about painful realities over music for dancing, Anohni is attempting to at once inform and motivate—to kick us into action. "Beyoncé and Kanye have established the contemporary vocabulary for how to communicate," she explains. "I use some of the tools that are currently employed in pop music and I've embedded them with a much more hardcore message."
When we're inside the zoo's tropical room, Anohni tells me about a conversation she had with an elderly scientist a couple years back, at a TED conference in Long Beach where she performed. The scientist complimented her on "Another World," a song that dreams of a world where things aren't on the edge of extinction. But, he told her, there was nothing to be done about the fact that half of the world's species will be extinct by the end of the century, so why be upset? Anonhi answered: "Because I want it to be my job to hold space for the emotional and spiritual reality of what you just said. Because you're not doing it."
Still, if swapping grief for rage's quick-footed action has produced Anohni's most adventurous album to date, it has also worried the hell out of her.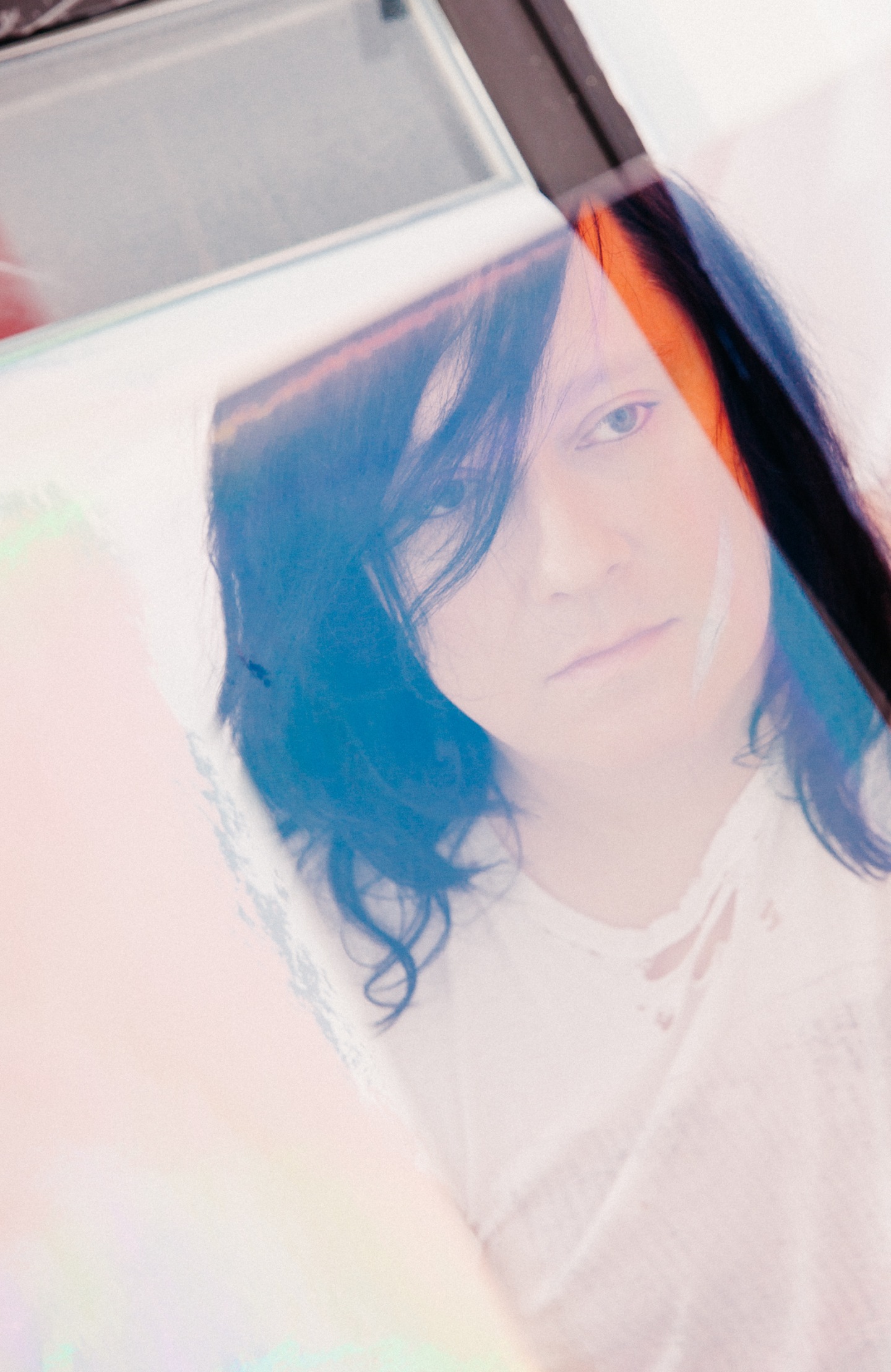 "I'd describe all three of us as benevolent introverts, so there's that sweet-and-sour at work."—Oneohtrix Point Never
Back in January, Anohni told BBC 6 Music radio presenter Mary Ann Hobbs that "Drone Bomb Me" was written from "the perspective of a girl in Afghanistan...whose family has been killed by a drone bomb." (This specific narrative is not directly evident in the song's lyrics.) The on-air explanation provoked fair criticism, both for the artist's presumption to speak from a South Asian perspective and, with the line I'm not so innocent, to attribute a sense of guilt to an innocent child.
When I ask her about her intentions with "Drone Bomb Me," Anohni says that the song has multiple narratives. It's about a victim terrorized by drone bombings and a "statement of sublimated outrage." And, she says, there's "a third thread through the song, which examines my own complicity." Throughout Hopelessness, she intentionally points a finger at herself, using first-person pronouns in her lyrics to acknowledge that she, as a consumer and a person of privilege, is a part of the world's complex mess.
Addressing the album as a whole, she says, "I do feel like I am taking a big risk and I feel scared." She is clearly unnerved by the prospect of any backlash against her take on the world's problems. "I'm doing it mostly in the hope that it will provoke the same thing in listeners: be courageous, and take a fall if you have to take a fall."
"I don't have any solutions," she continues. "All I'm trying to do is say I'm grappling with these questions and I feel like everyone is. That's the shock about this record: everyone I've played it to is thinking the same thing but no one's saying it. If we can't even say where we are, how can we ever hope to shift our course?" Later, she adds, "It started to seem more useful for me to use my sphere of influence to be more confrontational and less accepting of an inevitability."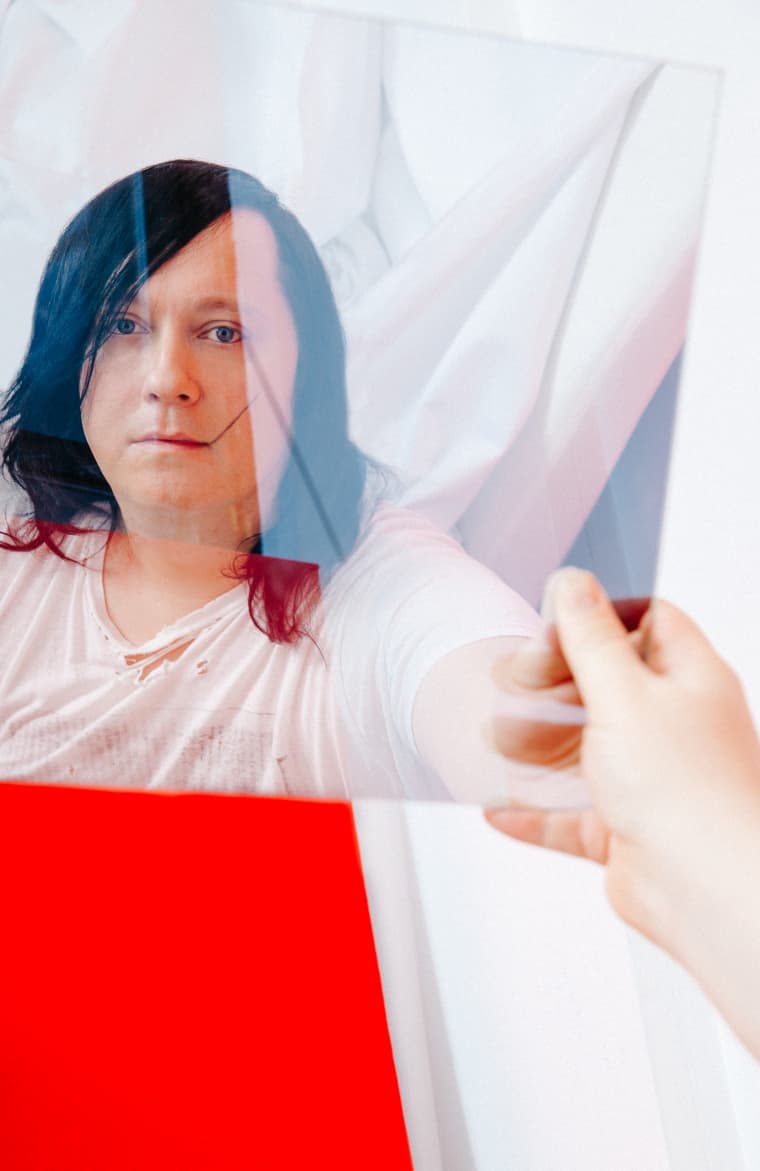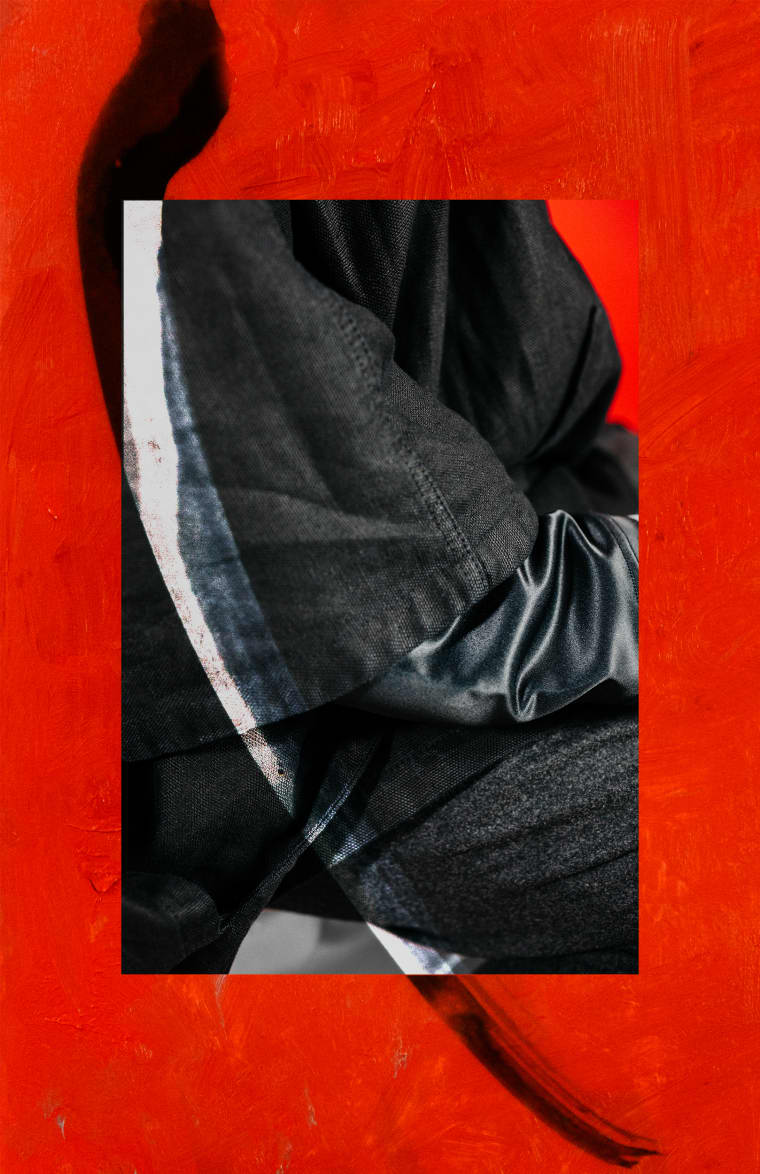 After spending more than three hours together at the zoo, I realize I'm as interested in the asides Anonhi issues about everything that has informed her standpoint, as much as I am in the album she's made. She talks about Al Gore's stolen presidency, how this this zoo is an ark of genetic information, and her Black Mirror-esque theory about how screens are preparing us to live in smaller environments. The many threads of our conversation start piling up, and, in front of a small pit that's home to a motionless grizzly bear, I pause, feeling not like a reporter but a human, trying to grasp all of humanity's screw-ups at once.
At the end of the day, we plonk down on awkward plastic chairs in the zoo's shabby cafe for a cup of tea. After all the raucous tropical birds and regal snow leopards, this man-made environment feels like a massive anticlimax. I ask Anohni: Why stay in America? With all she's felt about America's leading role in global mayhem—why live here?
"I once talked to one of the girls from Pussy Riot, and I was like, 'I'm leaving America; I can't take this anymore,'" Anohni says, recounting a conversation she had with Russian artist and activist Maria Alyokhina. "She's like, 'Why leave? Chelsea Manning is from this country. This is the country that needs you. This is where your work is.'"
Indeed, Anohni's work is in the sharing of information. But she knows all too well that truths can not be told; we must discover them for ourselves. Hopelessness, she hopes, will jolt us to remember our responsibility to the natural world. "There's a radiant essence, a light in every atom in your body," she says. "We all get glimpses of it—just like petting your dog, kissing something little, or being eaten by a large animal. Then you realize that you're part of nature."
Do the 1% ever glimpse their connection to nature, I wonder? (For that matter, do the rest of us?) Will the most powerful regret their part in the Earth's demise? "It might only happen a glimmer before their death," replies Anohni. "Just one glimmer in their eye before they die—or it it might not happen at all."