L.A.'s Pollyn Premieres The Alluring "Too Late To Change The Past"
Go, go, go, 't's too late to the change the past / Just make your feet fly and make your demons lie.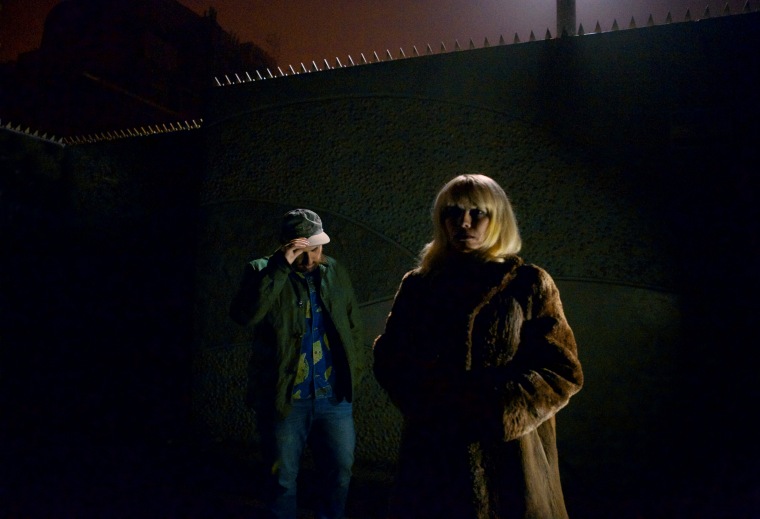 Today L.A. three-piece Pollyn premieres their new single "Too Late To Change The Past" off of their upcoming third album, Distress Signals. With the help of smoky vocals sampled from folk legend Linda Perhacs's "Intensity," Pollyn's alluring beat makes it easy to be imbued with the idea of letting go of past regrets and moving forward. Run, run, run till your feet are off the ground/ And whatever you do, don't let them find you.
"I wanted the lyrics and melody to be femme fatale-like, but like the guilt and fear of a woman who goes around leaving a trail of hurt behind her," lead vocalist Genevieve Artadi told The FADER via email. "She always plays it cool but is struggling with causing as much trouble as she does. I was alone in a big house in spooky weather when I heard the beat and wrote and recorded the vocals."
"I wanted to create something that had a strong emotion center, just like the song," producer Adam Jay Weissman told The FADER via email. "The song means a lot to me, it's the Pollyn song I've been trying to make since we started recording music. It has all the elements that we as a band have been trying to achieve."
Listen to "Too Late To Change The Past" below. Distress Signal is set to be released May 13.