U.K. Psych-Pop Duo Let's Eat Grandma Announces Debut Album I, Gemini
Listen to the deep, heady "Eat Shiitake Mushrooms" now.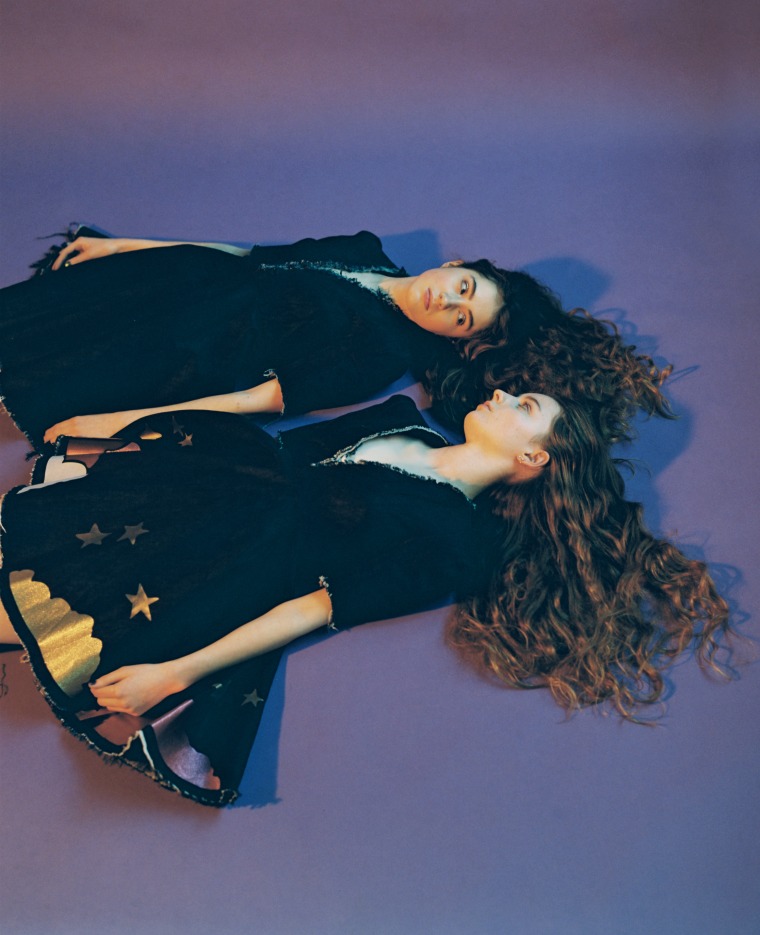 First impressions can be deceiving. Take Let's Eat Grandma, an emerging psychedelic pop duo made up of two multi-instrumentalists named Rosa and Jenny from the picturesque English county of Norfolk. Aged 16 and 17 respectively, some might underestimate what they're capable of—and they know it. Like their band name—which suggests a lethal twist on a familiar fairy tale—they're setting out to test your every preconception.
Today, they announce their debut album I, Gemini, and with the news comes "Eat Shiitake Mushrooms," one of the weirdest singles from a new U.K. band in a minute. As they put it themselves in the album's accompanying press release: "As two young girls, [people] think we're bound to be playing folky songs...but they'd better wait 'til they hear 'Eat Shiitake Mushrooms!'" Premiering exclusively below, "Eat Shiitake Mushrooms" starts out with the deranged twinkling of a music box, before getting lost in a distortion-heavy groove, and eventually morphing into a bubblegum-voiced rap at the three-minute mark. It's wildly unpredictable: like the neon-streaked imagination of a child paired with the expertise of someone much older.
As Let's Eat Grandma recounted to The FADER over email, the track itself had the most innocent of beginnings: "We came about a piece of graffiti behind college that said 'Eat Shiitake Mushrooms,' which we loved and thought, 'Let's turn it into a track.' It's about how people think they know what someone's about, when they really don't."
Transgressive Records will release I, Gemini on June 17. Pre-order it here.