James Blake's New Album Wears His Heart On Its Sleeve
The Colour In Anything shows an artist at his most unfashionably sincere, and his best.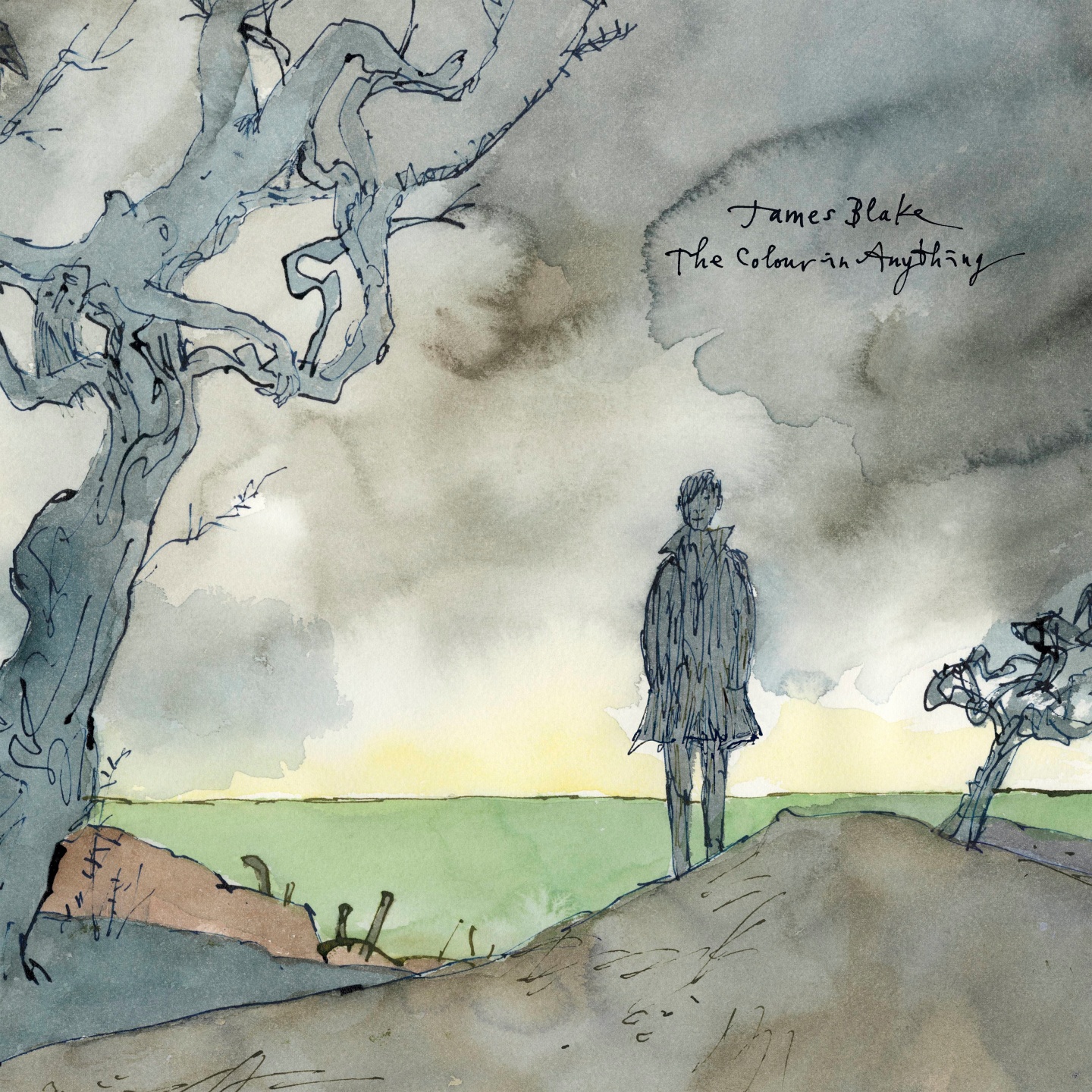 Like many British kids—particularly those who loved to disappear into books—I have a deeply harbored attachment to the work of writer Roald Dahl and illustrator Quentin Blake. So much so that the dark-humored children's author (and sometime eroticist) and the scrappy artist are inseparable in my mind. In the Blake-illustrated editions of Dahl's books that I pored over as a child, his scrawls often worked as punchlines in the narrative rather than simple decoration. Sometimes they were terrifying, often they were crude and funny.
James Blake was also a British kid, and I suspect one who also liked to disappear into books. For him to choose the now 83-year-old Quentin Blake to illustrate his surprise-released album, The Colour In Anything, is a peculiarly intimate choice; and, frankly, a not especially cool one. It's not the done thing for boundary-pushing electronic musicians to choose to have their work illustrated by octogenarian national treasures. The cover's connection to children's fiction is disarming—and the cover itself retains a Dahl-ish humor, with its naked woman hiding in the branches of the tree, the smirk on Blake's face, and its notably muted colors despite the album's name. Its unapologetically off-trend style might make some balk, but it cements the album, from the first glance, as what it is: an unabashedly sincere piece of work.
Some lines from James Blake profiles published overnight sound themselves like Roald Dahl outtakes with their surreal, barbed humor. Devon Maloney, for Pitchfork, notes with tongue in cheek that Blake "looks like a man who is perfectly comfortable out in the open, among humans." Dorian Lynskey for The Guardian observes, "he is no longer lonely, no longer defensive, no longer a little bit of a prick." What's interesting about both of these descriptions is that they seem to suggest Blake was once a two-dimensional storybook villain, now grown into a fully fledged human being. Perhaps it would be truer to note that his artistic scope has outgrown the two-dimensional media narrative that existed of his character (that is: the perpetually moody sad boy).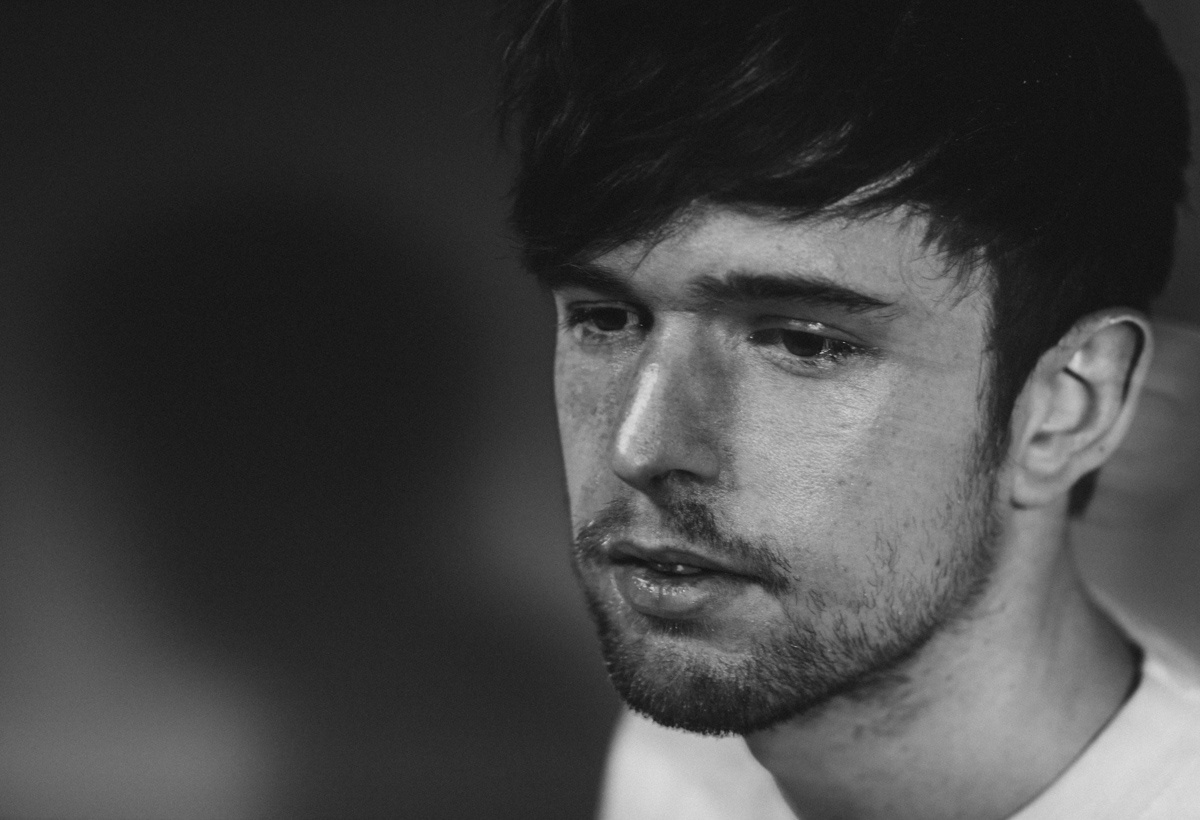 He's always been a human being, but he hasn't always been so adventurous musically, nor so willing to let the outside world into his inner life, as he is on The Colour In Anything. At its core, Colour is the most singer-songwriter album Blake has ever produced—as with his recent Beyoncé collaboration "Forward," every song sounds like it began its life at the piano. Yet it also reaches far and wide for some of the strangest sounds and arrangements he's ever dreamt up. It's playful, with an almost childlike curiosity. "Waves Know Shores" sails on a bed of epic brass, while "Two Men Down" makes use of haunted-fairground synths. His vocal experiments are weirder, too: On "Noise Above Me," Blake throws back his head for the most raw and full-hearted vocal performance of his career, and then duets with a digitally altered, menacingly low second version of his own voice. The unpredictable twists of each track make you visualize Blake—as the long-legged, scrawled figure of his album cover—bounding around his studio, electric with excitement about each new sound.
Among all this, the anchor is Blake's poetic writing voice. It's not that he hasn't been disarmingly honest before: in particular on his 2013 LP Overgrown, he's always wielded uncomfortably truthful lyrics as sonic weapons. But on Colour, he finds a new nuance, mixing mundane observations in with sweeping gestures. It has the right balance of light and darkness to feel not overly sombre, or too close to the bone, but just truthful—almost Dahl-like. Track titles like "Put That Away And Talk To Me" elicit a wry smile. From its first line, the album demands attention (I can't believe you don't wanna see me), then shuns it (there's a mirror in my room I never use—"f.o.r.e.v.e.r."). Blake's unafraid to express desperately ugly emotions, so much so that they become coldly beautiful, as on the listless refrain of "Modern Soul": I want it to be over. This is an album about love, and it feels like as many different things as that entails.
Abandoning all veils and pretence in favor of total openness seems like the most natural way forward for Blake, and a fitting move for an artist in his position. In 2016, we are awash with niche underground microgenres that come with their impenetrable layers of anonymity and irony, but the stars that crack through to global consciousness are those that lay everything bare. It's in Kanye's embrace of gospel on "Ultralight Beam," Bon Iver's vulnerable falsetto, Beyoncé singing about suicide and divorce on "Sorry." It's why we remember Frank Ocean's letter. Blake, who has worked with all of these artists in some capacity, is now painting with the same brush. When I interviewed him in 2013 around the release of his second album Overgrown, he told me even then that he simply wanted to "make songs that could pierce as much as my favourite songs do." Colour is full of them.
One of the album's most purely distilled moments is its final track, "Meet You In The Maze." In the sparse loneliness of its vocal, it vaguely recalls "I Never Learned To Share" from Blake's self-titled debut, a track where he swilled around the repeated lyric, My brother and my sister don't speak to me/ But I don't blame them. This time, though, he's reaching outwards. I saw those Northern Lights, he sings. I wanted you to see them. As the album closes on the brutally and beautifully direct line Music can't be everything, Blake stares out of his creation with open eyes. Rather than sinking into the solitude of his music-making, he's asking you to see him, empathise with him, and join him. From the inside out, his new record displays the one trait that someone in a fashionable, elusive position is never supposed to display: total sincerity. And it suits him well.