Merely Feels The Friction On "Backdraft"
The Swedish electro-pop artist's sophomore effort Uncanny Valley is out soon.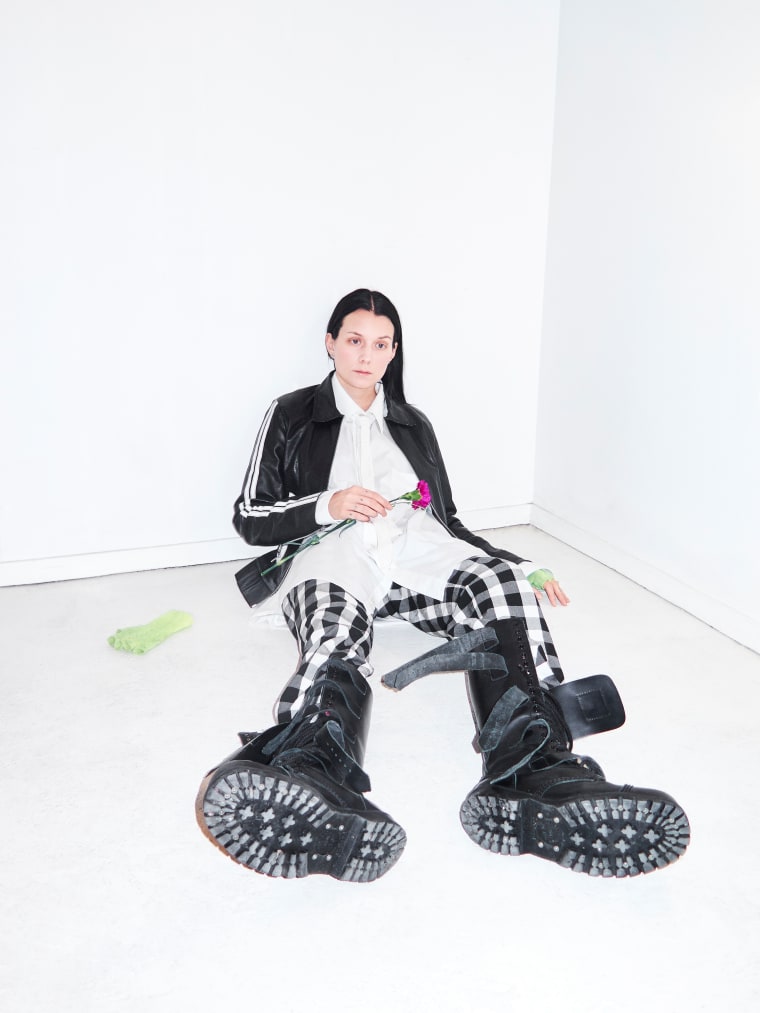 Sweden's Merely is a post-structuralist electro-pop singer stuck in a world that loves its words, and "Backdraft"—the latest song to be shared off her forthcoming album Uncanny Valley—is a product of the friction she suffers as a result. The song builds slowly, and is bright but fidgety, featuring dizzying synth and pounding drum. I will not surrender, Merely concludes, repeating those four words over and over again.
"The man-made language can't translate everything and sometimes it really sucks because most people think it actually works," Merely explained in an email to The FADER. "I so very often think about this limitation. It's hard for me to accept, and therefore I'm still like a high school kid telling the parents that they will never understand anyway. Going through life with a constant lack of trust in everything fucked me up really hard. I'm an easy target to hurt and people break me. With silent pain running through my veins, 'Backdraft' is a rupture."