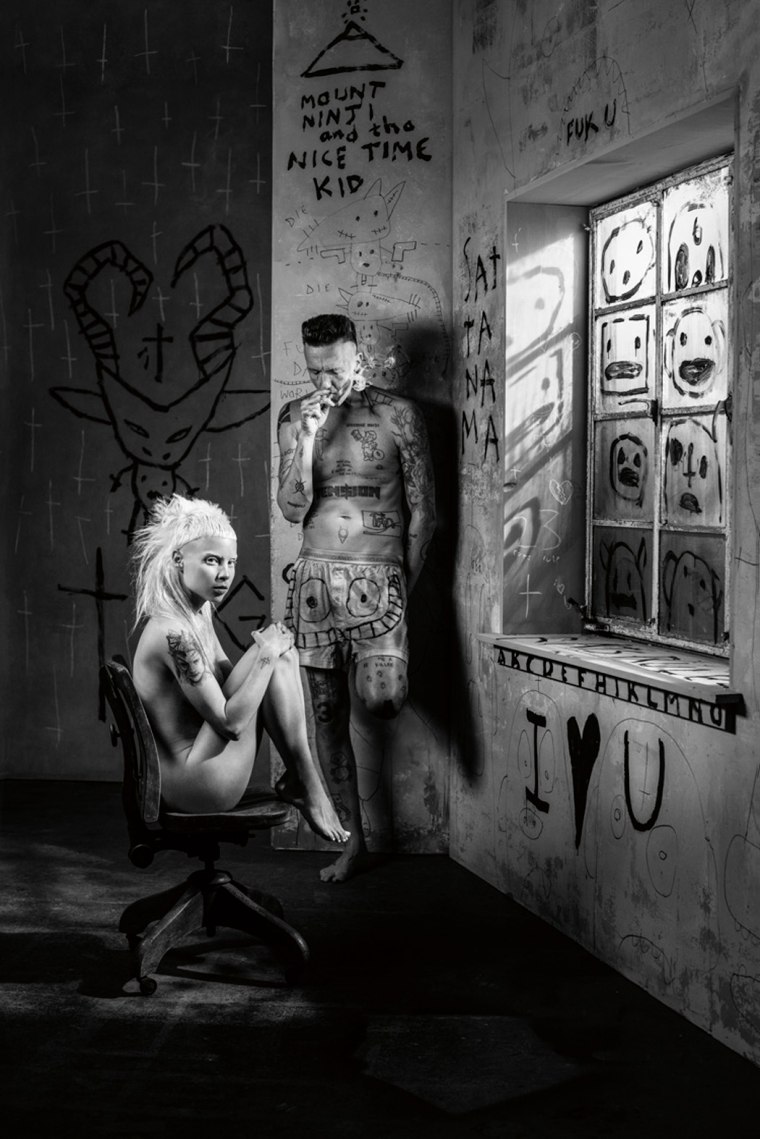 The last Die Antwoord album, Donker Mag, arrived in 2014. The duo has been busy in the last week as it prepares to release the Suck On This mixtape. Three new tracks surfaced—"Bum Bum," "Dazed & Confused," and a fresh remix of "Pitbull Terrier"—and Die Antwoord also shared a provocative story about meeting Kanye West.
Today the duo dropped "Gucci Coochie," a collaboration with Dita Von Teese, The Black Goat & God. The track opens with a note of caution: Yeah I know, she's so hot right now. But look out for that one. She'll fuck up your whole life.
Listen below, and check out a teaser for the song's video. Look for Suck On This tomorrow.