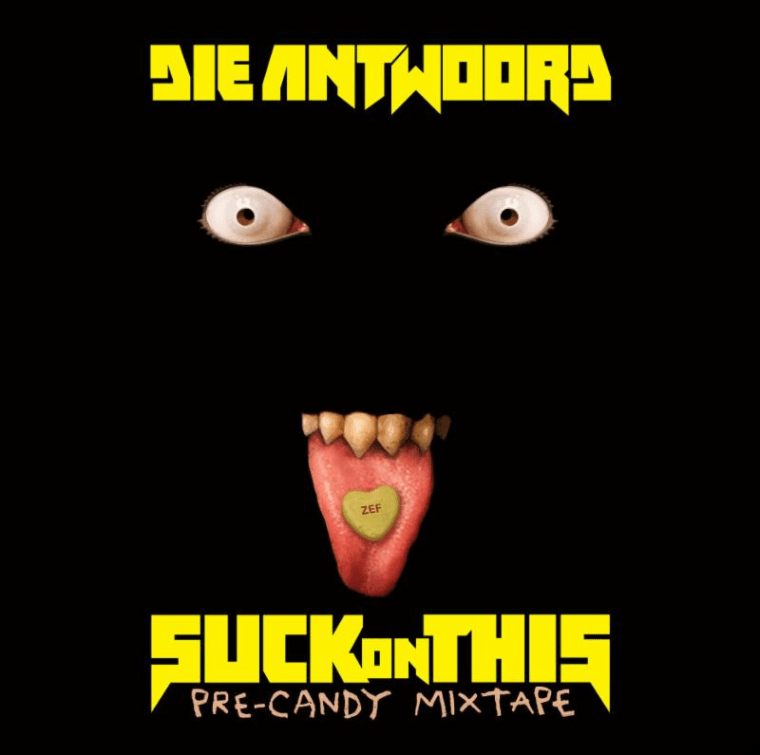 The new release from Die Antwoord comes with a caveat: "Our style is a little unusual, and we don't really know what's going on with anything because we from out of town, but we love learning and trying new shit out," Ninja notes in a press release.
"Die Antwoord are busy finishing up the new album we been working on for the last 2 years called We Have Candy that we made with THE BLACK GOAT and GOD in the SOUL ASSASSINS studios in Los Angeles," he continues. "About 2 months ago we found out that rappers in the USA usually drop a free mixtape for their fans before they drop their album. So we thought, 'Hey we wanna do that!' THE BLACK GOAT said that there are no rules to making a mixtape and that you can do whatever you want, which is our favorite style."
Stream the results below, and download the tape here.