In April, R&B legend Maxwell returned from a seven-year hiatus to share "Lake By the Ocean", and announce that his new album blackSUMMERS'night would be available July 1.
Today, Maxwell shares a cinematic new visual for the track. In the Phil Andelman-directed video, a woman working in the Dominican Republic to bring clean water to a village travels from D.R. to Haiti, arriving just in time to catch Maxwell performing the song at a small club. Sensual scenes ensue.
Maxwell has also shared the cover art and tracklist for blackSUMMERS'night via the photography app VSCO, along with curated images that go along with each track. See the full tracklist and cover art below.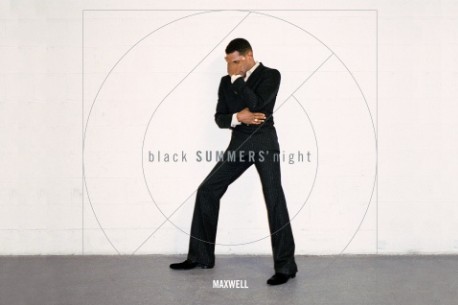 blackSUMMERS'night tracklist:
1. "All the Ways Love Can Feel"
2. "The Fall"
3. "Ill"
4. "Lake by the Ocean"
5. "Fingers Crossed"
6. "Hostage"
7. "1990x"
8. "Gods"
9. "Lost"
10. "Of All Kind"
11. "Listen Hear"
12. "Night"