The FADER Weekend Reading List
Stories on dogs, a teen shoplifting community, and Frog And Toad.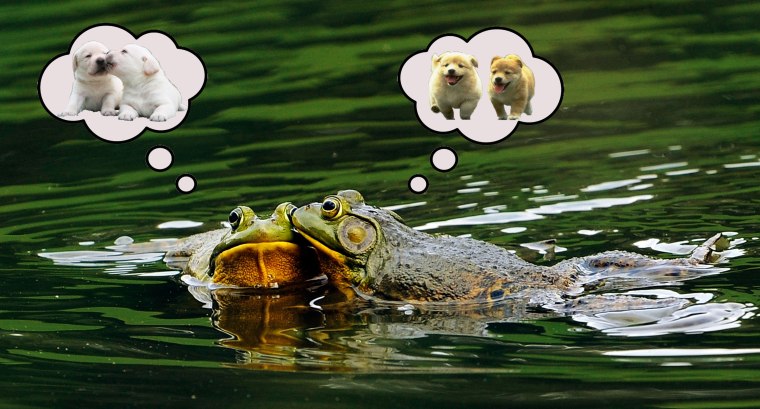 Colin Stokes, New Yorker
Remember Frog And Toad, the eternally lovable series of children's stories (about the friendship between a frog and a toad, who are named Frog and Toad) by Arnold Lobel? This moving profile of the late author might bring some salty tears to your human eyes.
Jeff Ihaza, The FADER
Why artist merchandise is becoming street style friendly, and why Justin Bieber and Kanye West feel comfortable wearing their own tour merch.
Tasbeeh Herwees, Good
Liftblr is a Tumblr community of mainly female teenage shoplifters who use the site to share tips, stories, and their "hauls." Bonus: if you search for the #liftblr tag on Tumblr, you'll get shoplifters sharing their steals in between body builders showing off their guns.
Cooper Fleishman and Anthony Smith, Mic
The most appalling part of this story is not that Neo-Nazis have a secret parenthetical code to hound Jews on Twitter, but that the data surrounding it confirms harassment of Jewish journalists has increased during Trump's campaign. "They've been on a tear. This is the most racist invective that's been directly involved in a presidential campaign in the last 16 years," said one source. "It's frightening how cavalier Trump has been about these people."
Amos Barshad, The FADER
In the city of Rosario, Argentina, some soccer fans have evolved into a mafia with an illicit cash flow and a stable of hit men. Here's an in-depth closely reported look inside their homicidal turf war.
Sapna Maheshwari, BuzzFeed
How six-year-old hair and beauty company Drybar came to be the blowout champions of the world, and a $10 million business by creating a very specific aesthetic and experience...and blasting Ariana Grande on the salon speakers.
Ed Yong, The Atlantic
According to archaeologist and geneticist Greger Larson, human civilization would not have happened without domestication of wolves. For most of human history on this planet, we weren't changing much. That is, until we went "into partnership with this group of wolves," as Larson put it. "They altered our relationship with the natural world." Those wolves lost their sharp teeth and started recognizing facial expressions, and turned into dogs as we know them now (sort of). But what Larson and his colleagues are studying now is how many times that domestication happened across place and time.