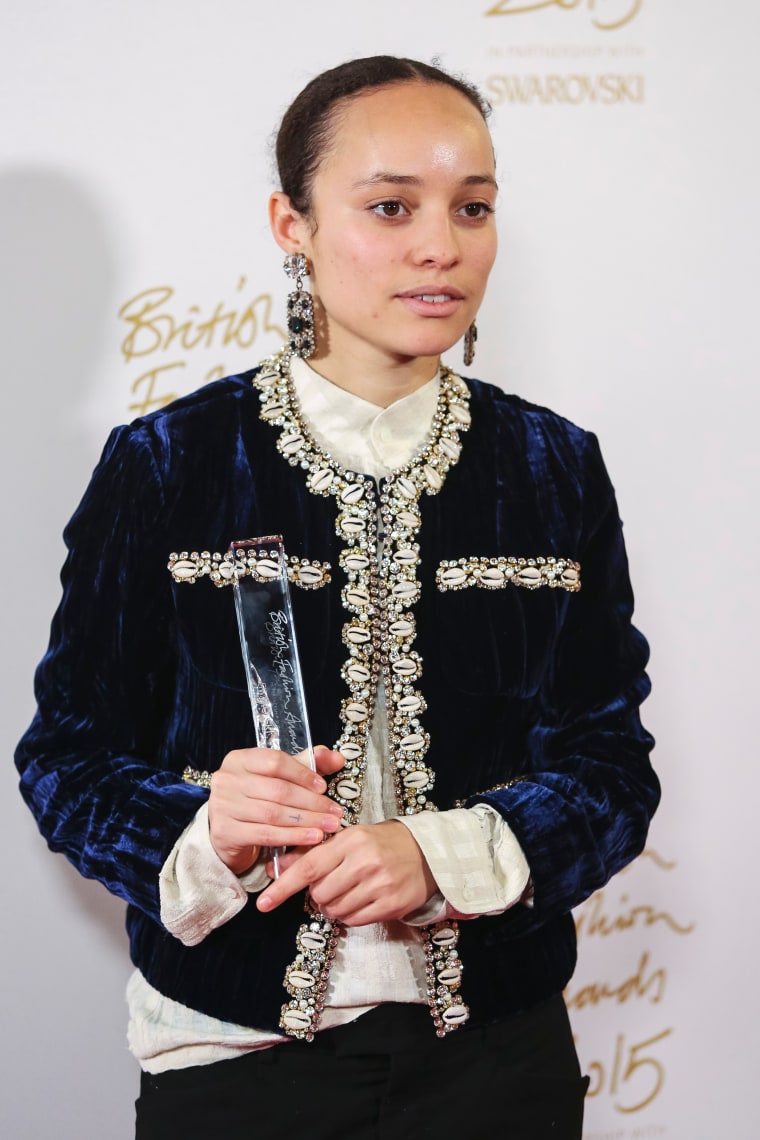 Grace Wales Bonner, the London-based designer who specializes in opulent reimaginings of menswear, has swept the LVMH Young Fashion Designer Prize, one of the most coveted accolades in fashion. Wales Bonner plays with proportion and gender in lush, fully-realized collections worn mostly by her friends and models of South African descent.
As traditional views of masculinity are being continuously challenged in a mainstream narrative, Bonner's delicate, elegant clothes represent much more than a simple commercial endeavor. In an interview with DIS Magazine, Wales Bonner said, "Fashion seems to be where most daring ideas about identity start to translate and then be interpreted into more mainstream ideas, so I think it's really good that people are challenging ideas about what a man can be and look like."
The award comes with 300,000 euros to put toward future collections, as well as "a year's worth of mentoring and support from leaders within LVMH." Vejas, another FADER favorite who, at 19, is the youngest ever LVMH winner, also received a special award of 150,000 euros and a dedicated support team. Revisit our feature on Vejas here.