Lisbon Producers DJ N.K. And DJ Marfox Take Kuduro To A Hectic New Level
Hear the first track from DJ N.K.'s debut album, out on Lit City Trax on July 15.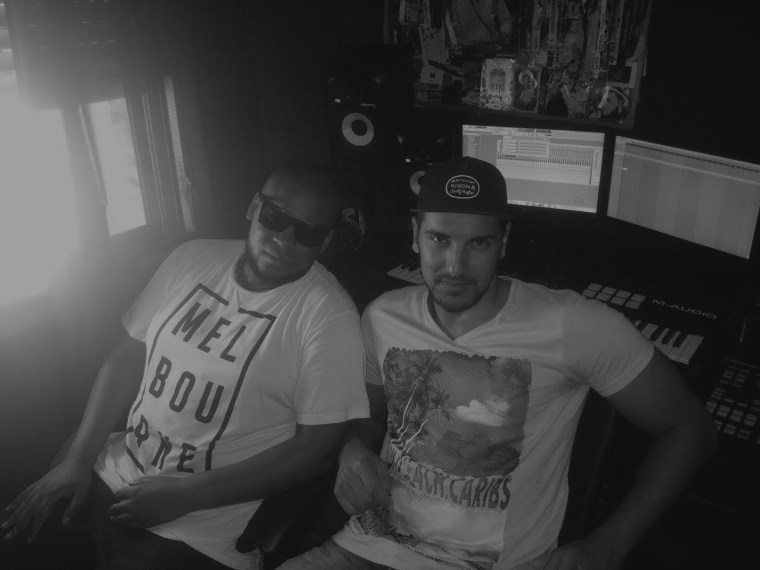 Kuduro, the hot and heavy Afro-Portuguese genre of dance music, is known for being the sound of Lisbon's ghettos. On "Ghetto Sound of Lisbon," the first track to be shared from veteran kuduro producer DJ N.K.'s debut album, N.K. and his collaborator DJ Marfox nod to that, while also pushing the boundaries of the description. As DJ N.K. told The FADER over email, "The core idea was to work together with DJ Marfox to create a new style of kuduro that as not yet ever been heard. It had to be fast-paced, hectic, and rebellious."
DJ Marfox added, "There were several exchanges back and forth between DJ N.K. and I when we made 'Ghetto Sound of Lisbon,' until we got the perfect balance and it felt just right. It felt as if we went back to 2005 when we were in the DJs Do Ghetto crew together. For us, making music has become a healthy form of competition wherein we compete to bring out the best in each other."
The result is a track so manic and so heated you can practically feel the sweat dripping off the walls as you listen. Stream "Ghetto Sound Of Lisbon" below, look out for N.K. 's album DJ Do Ghetto on Lit City Trax on July 15, and revisit DJ Marfox's FADER Mix here.