Aboriginal Day Live 2016 Was Unapologetically Resistant
The annual Winnipeg festival is a celebration of traditions and nations across Canada, the U.S., and the world.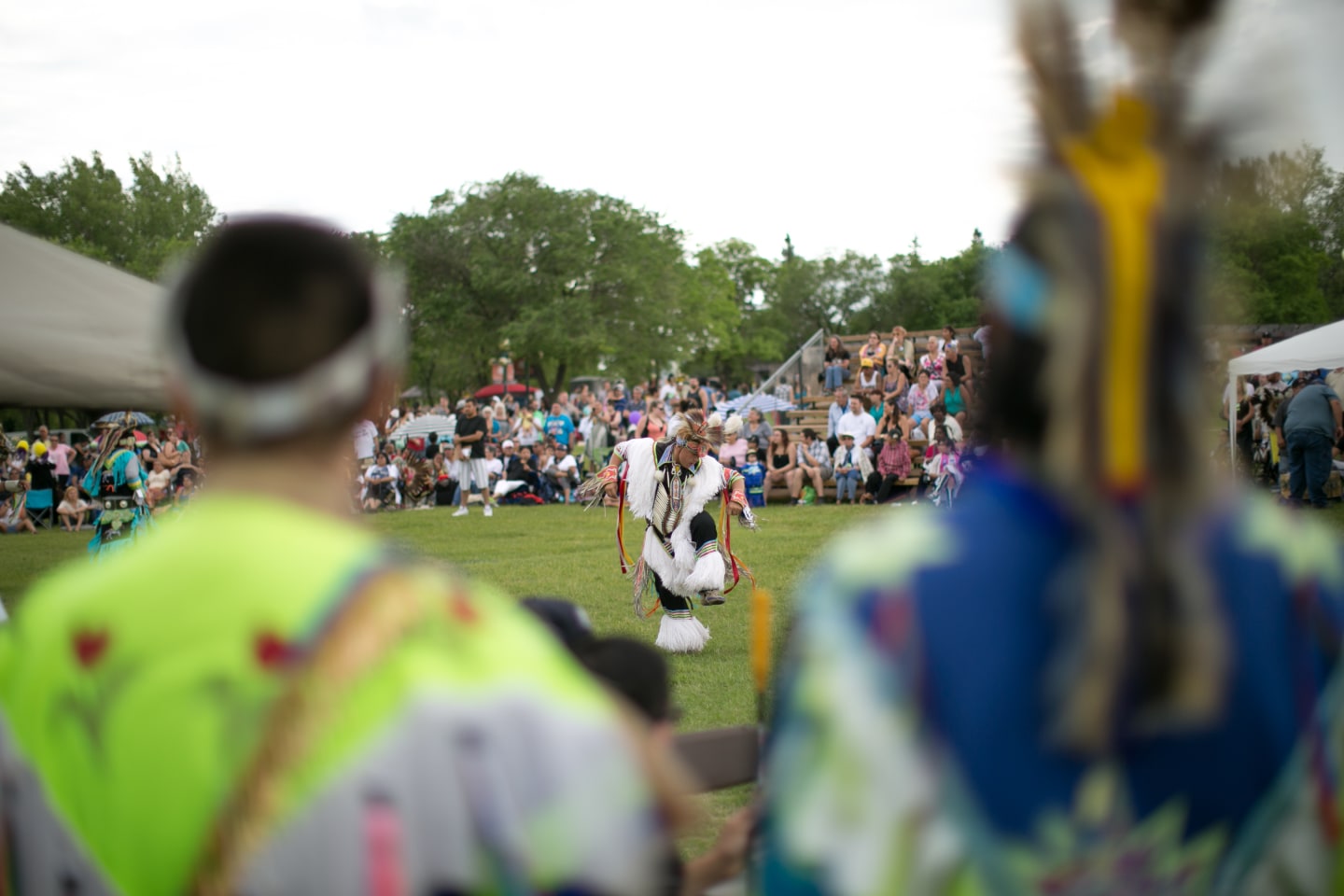 I often wonder if the land gets lonely for people; if it remembers a time where it felt our ancestors's energy flowing over it freely and beneath its concrete scars, and waits for our return. If this should be the case I imagine that this past weekend in Winnipeg, Manitoba, the land at The Forks in Treaty 1 territory—homeland of the Metis Nation—felt itself come alive again, woken up by over 10,000 Indigenous and non-Indigenous people celebrating the 10th annual Aboriginal Day Live. The Forks, situated where the Red and Assiniboine rivers greet one another, has been a traditional gathering place for Indigenous peoples of the territory since a time before we hold memory.
I made it to The Forks for the grand entry of dancers in traditional regalia at a powwow hosted by the Manito Ahbee Festival. The circle became increasingly full as people were drawn to the sound of the drum, recognizing their own heartbeat in its rhythm. Throughout the day, dancers retold the stories of their Nations through movement and in the texts intricately sewn and beaded into their regalia. In a world where Indigenous peoples's traditional wear is often appropriated, including at music festivals around globe, sharing the true meanings of these regalias is in an act of insurgence and resurgence.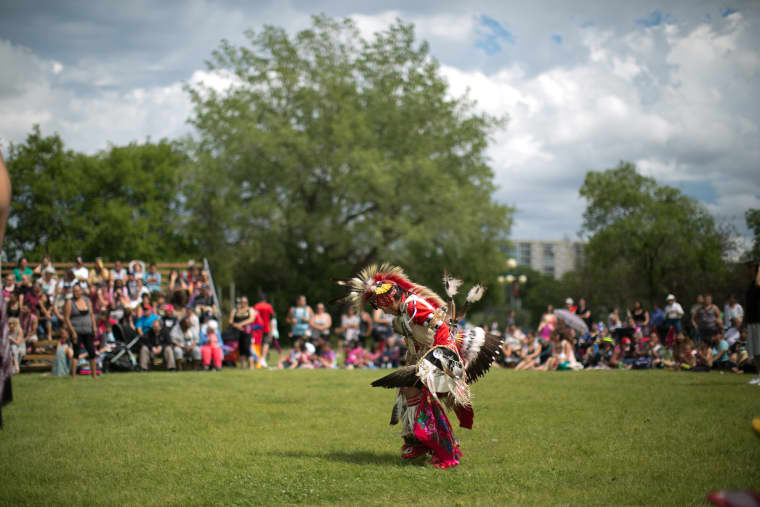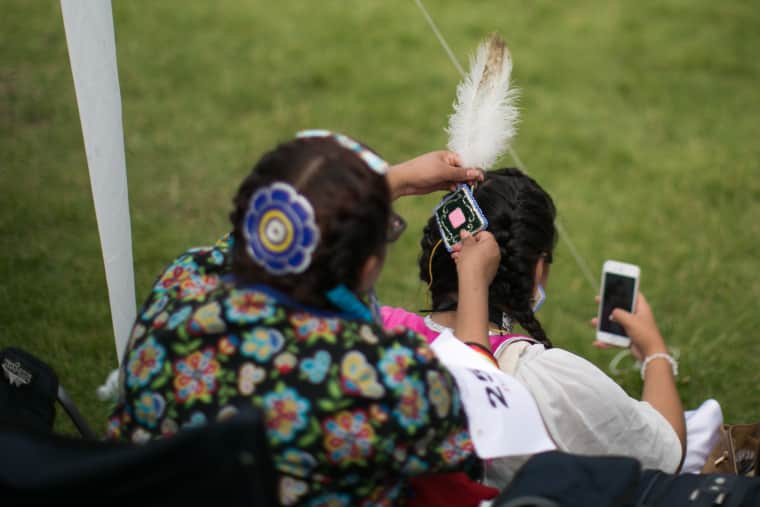 We are still here and, like our voices, we continue to rise.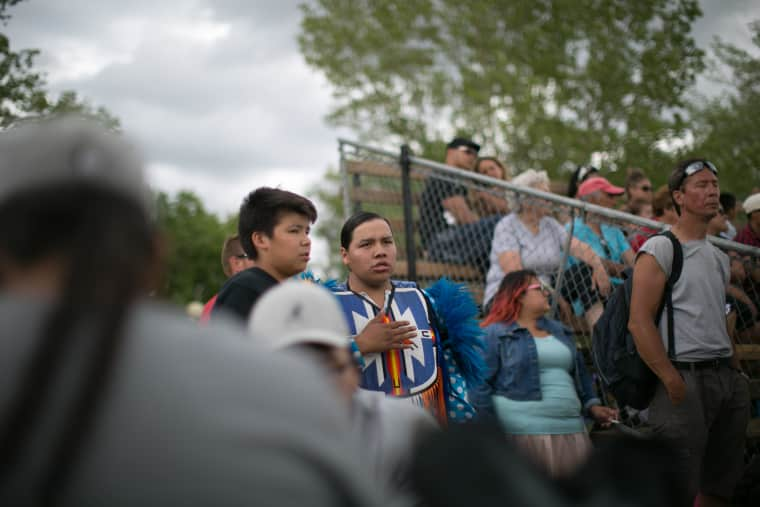 ADL is important because it represents the re-storying of a community from its own lens and voice in Canadian political media. And in Manitoba, there is a network of home-grown musical talent that benefits from the regional, and international, platform that ADL provides. At the Aboriginal Music Showcase presented by Manitoba Music, the line-up included Don Amero, Kimberly Dawn, and Jerry Sereda. These are artists mixing folk and country styles, with Indigenous storytelling traditions. As the showcase came to a close, the sky opened and rain came down. A large crowd gathered underneath the stage's canopy to listen to emerging singer-songwriter, William Prince. He performed a song on guitar called "Bloom," a masterfully written lyrical piece that's even more resonant because of his baritone vocals. A video for the single was recorded with the support of the Aboriginal Music Program Camp, offered by Manitoba Music, which nurtures the talent of Indigenous artists.
Day rolled into night and the audience swelled near the main stage. The diversity of the audience was a true reflection of the generations and genres that these significant Indigenous acts are capturing across Canada, and the world. Buffy Sainte Marie's majestic, iconic folk-rock and the high-energy electric powwow vibe of A Tribe Called Red (ATCR) gave this year's ADL a powerful center, anchored in the festival's cultural, social, and political underpinnings.

ATCR were joined by Miss Chief Rocka, who shook the stage with a hip-hop interpretation of traditional dance styles. The sound and Galdue's movement were a conjoined declaration of Indigenous peoples's right to determine how we choose to express what we carry in our blood memory, and how we assert our sovereignty in today's world.
And recognizing global solidarity amongst Indigenous communities, ATCR also introduced Toronto-based Colombian artist Lido Pimienta to The Forks. She began her performance of Afro-Colombian rhythms by positioning herself as an Indigenous woman from South America, connecting with the Indigenous people in attendance and challenging the colonial borders imposed on our territories that attempt to separate us.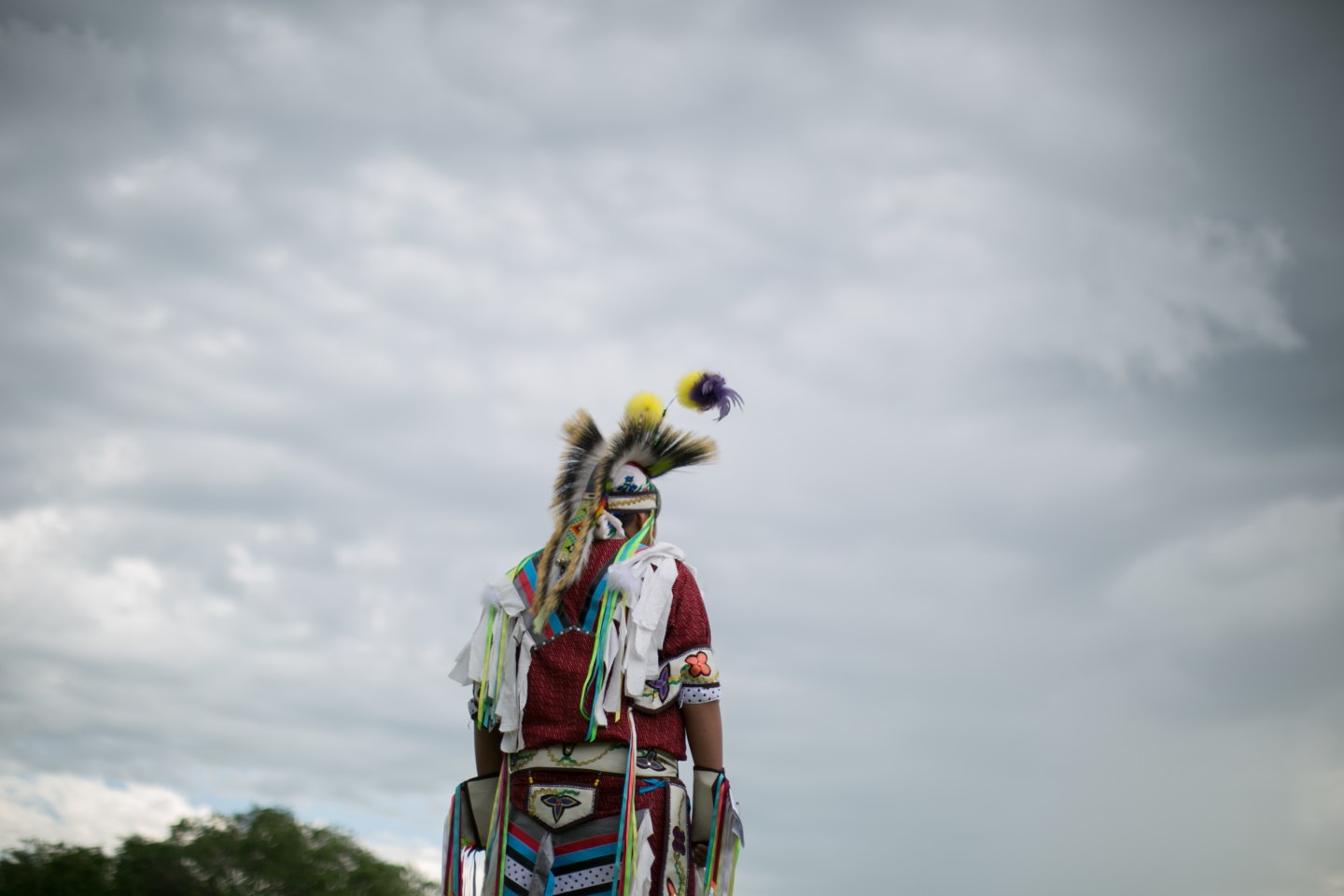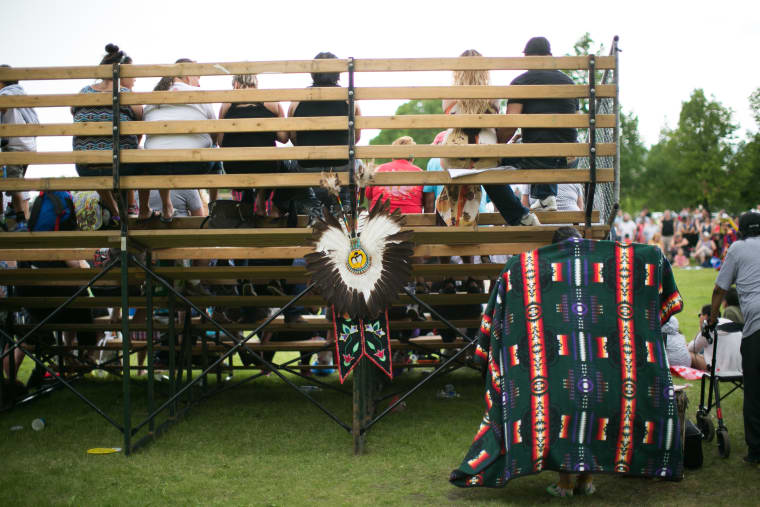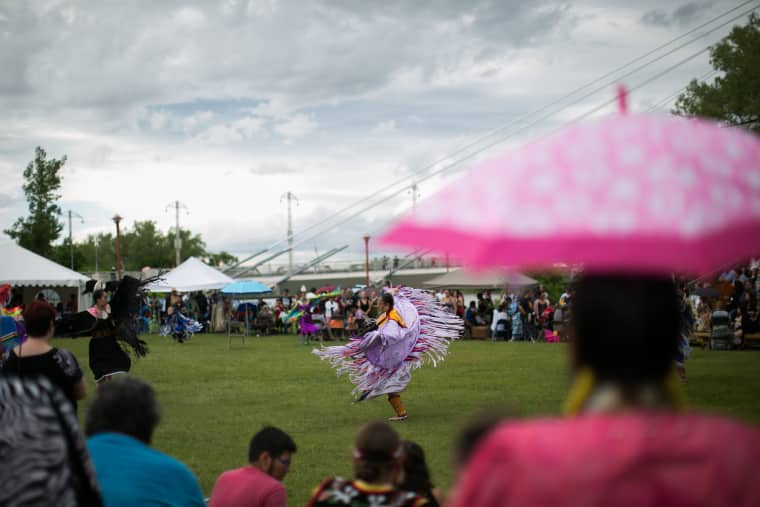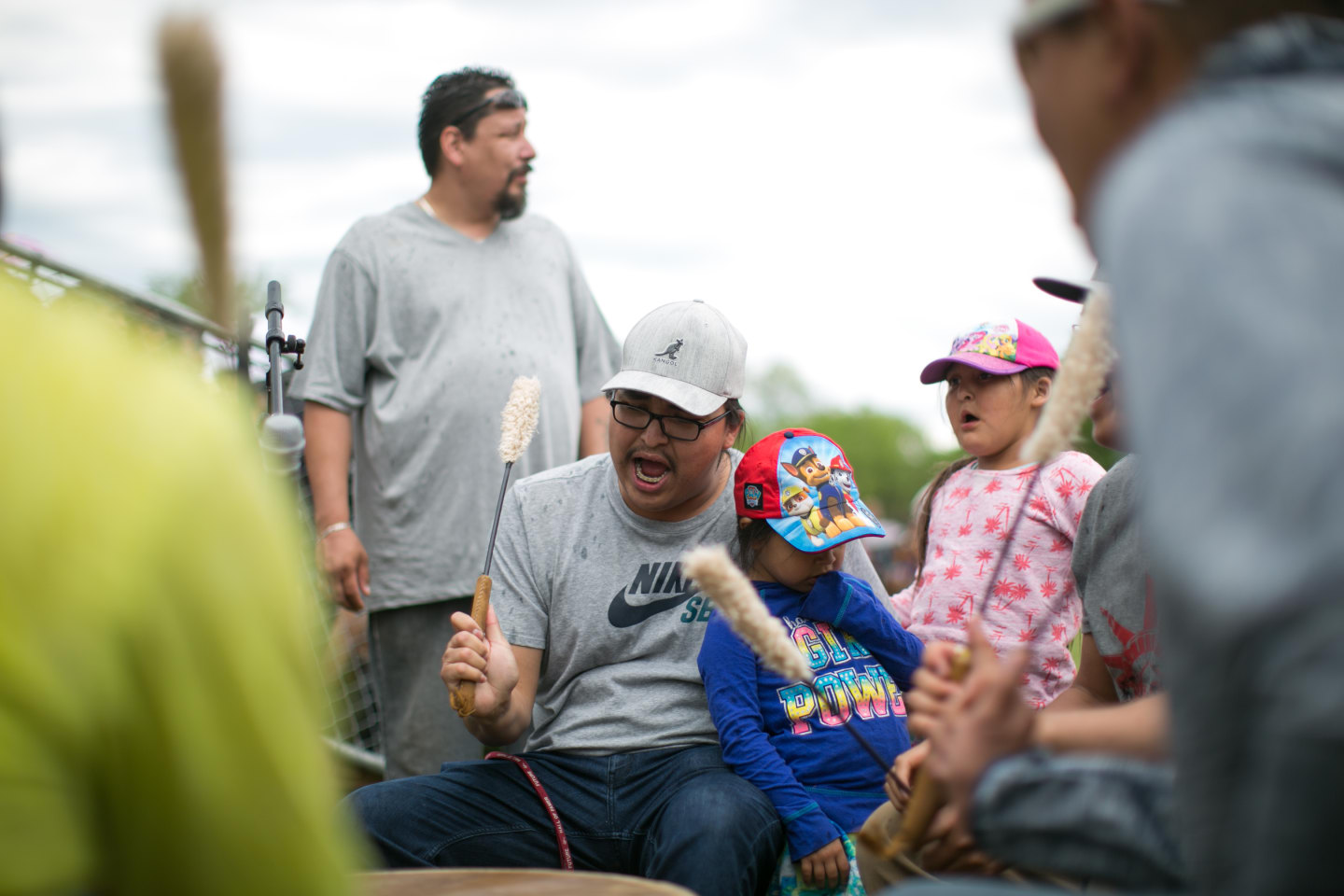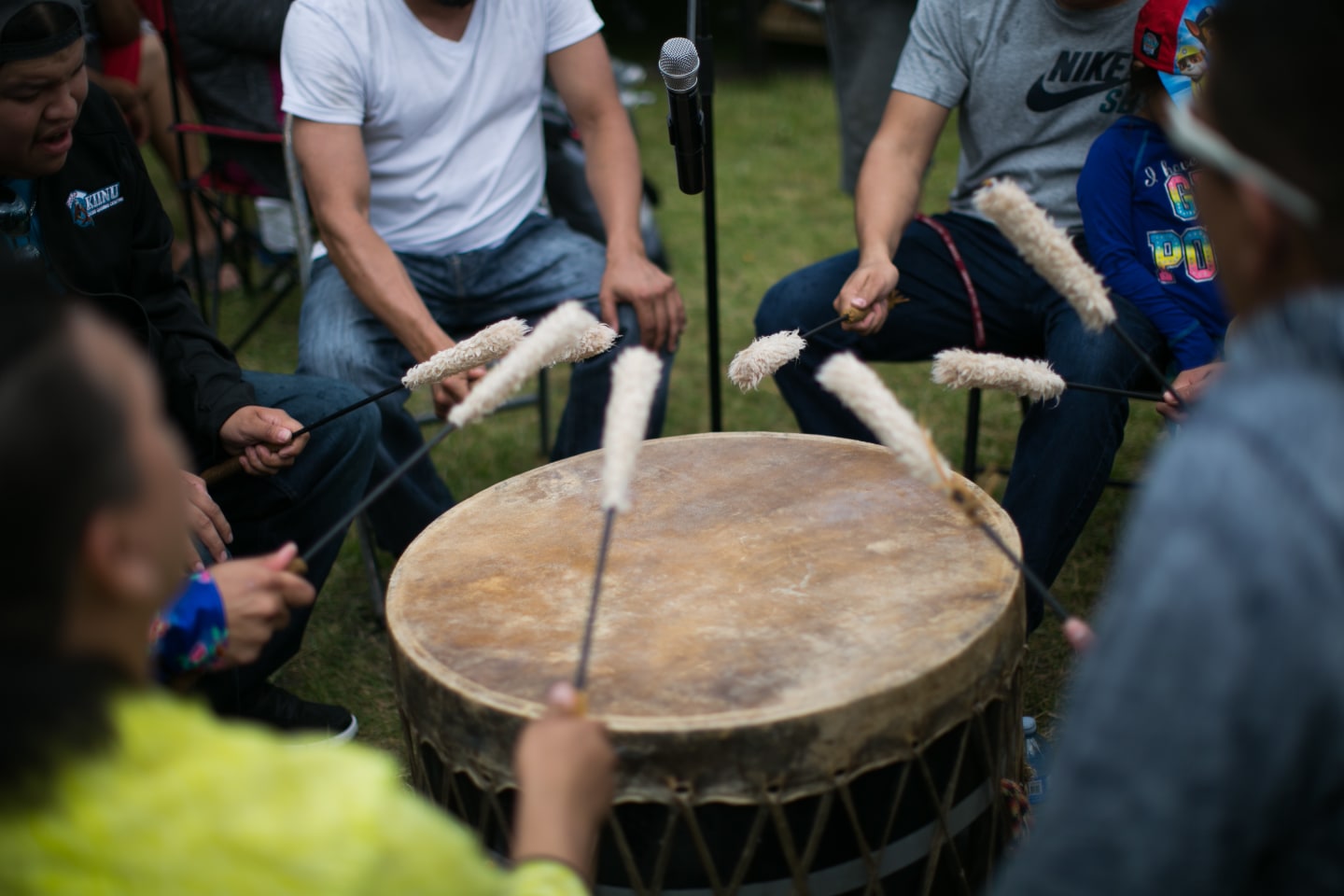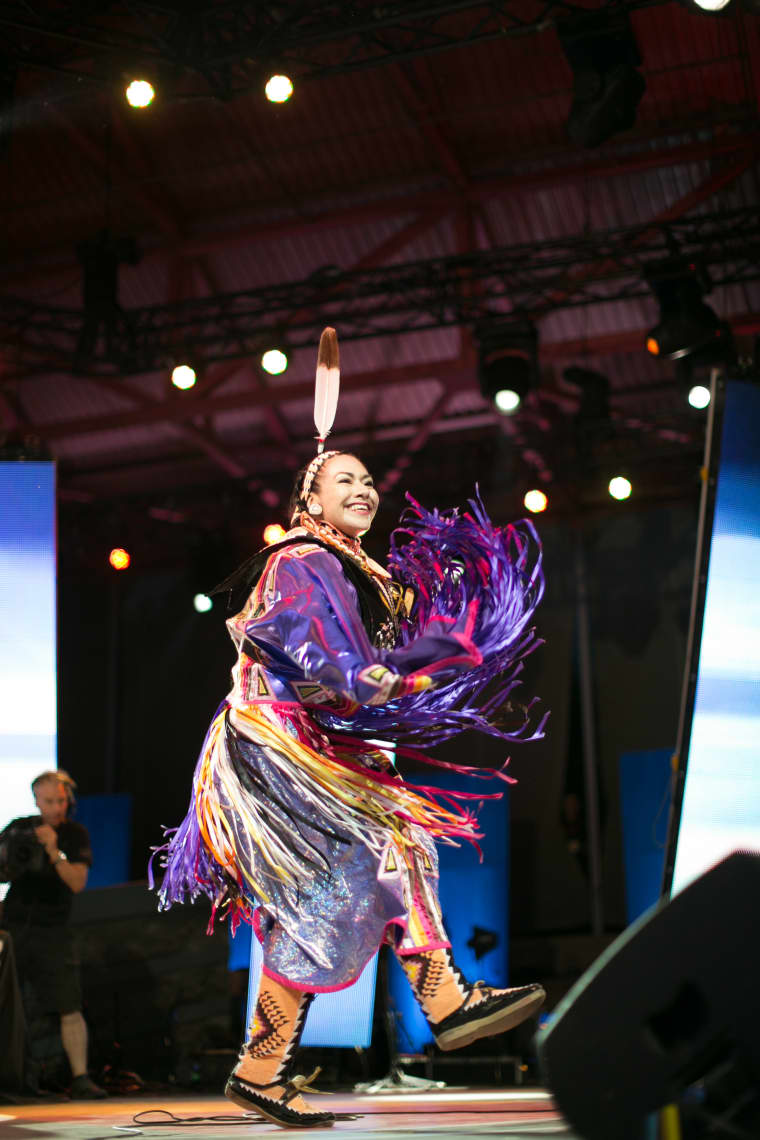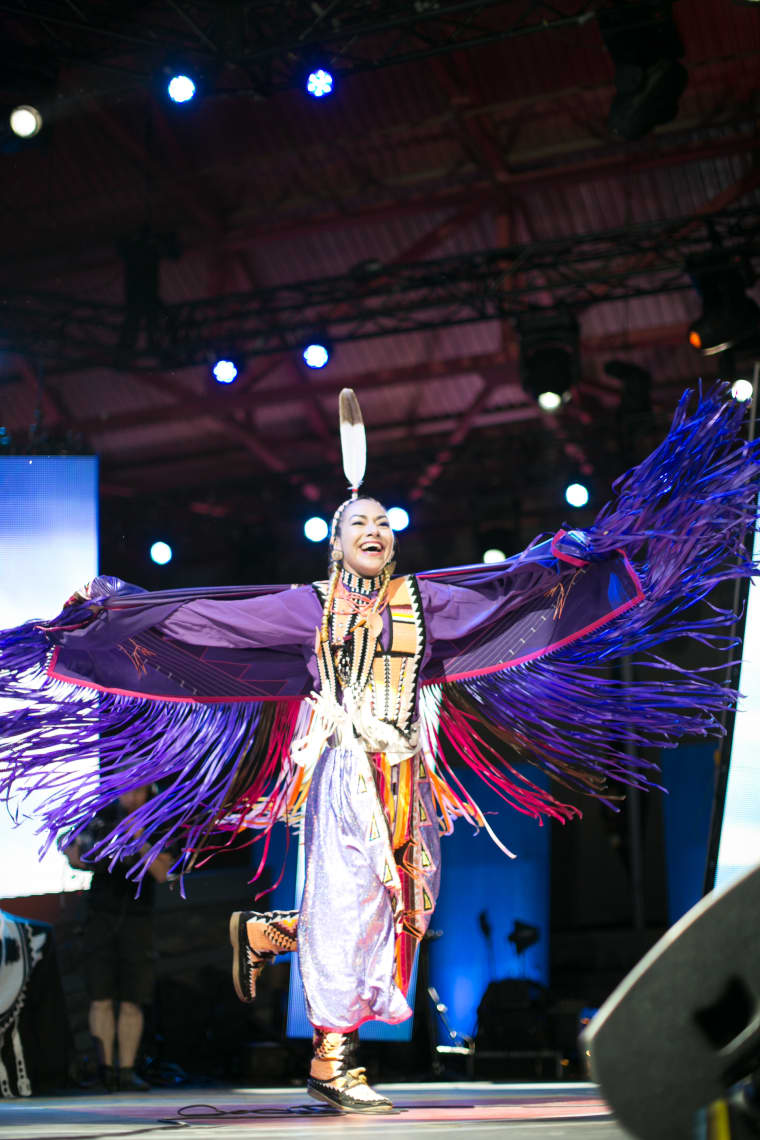 To close the day, Buffy, a legendary Canadian musician, 2015 Polaris Music Prize winner, and Indigenous rights activist, took the stage in the company of the Winnipeg Symphony Orchestra. Buffy's music transcends generations, both musically and politically. She evoked palpable emotion from the crowd by referencing the Idle No More political movement, and dedicating her performance of "My country 'Tis Of Thy People You're Dying," to survivors of the residential school system and their descendants, and missing and murdered Indigenous women.
Aboriginal Day Live isn't just a concert; it's an event that welcomes all people to take in Indigenous storytelling, including stories of resistance, through song and dance. It has brought bodies back to the land, reclaiming and filling the space with unapologetic, self-determined expressions of Indigenous creativity and community. This much I know to be true: we are still here and, like our voices, we continue to rise.