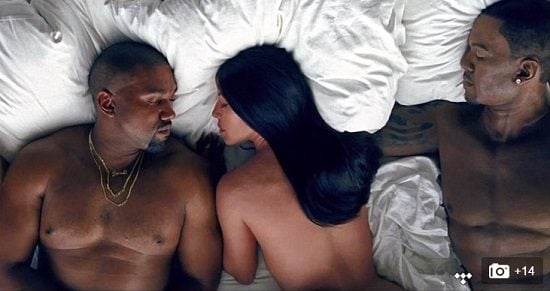 Chris Brown and George W. Bush have already commented on Kanye West's "Famous" video and now Ray J is weighing in too. The singer is one of a number of celebrities whose naked likenesses are used in the Vincent Desiderio inspired video. However, he is not happy with the video and says it has caused problems between him and his fiancé.
"Don't put me part of nothing that's weird, that don't make sense. Can I grow up?" he told Entertainment Tonight at the BET Awards. "I'm engaged. My marriage is all messed up 'cause of craziness. I'm not part of nothing crazy. I walk down a good path. My fiancé tripping. It's all bad in my world, and that ain't cool." Perhaps this is the lawsuit that Kanye is waiting for.
The FADER has reached out to representatives for every person featured in the video; A source close to Anna Wintour confirmed that it was her likeness used in the video.