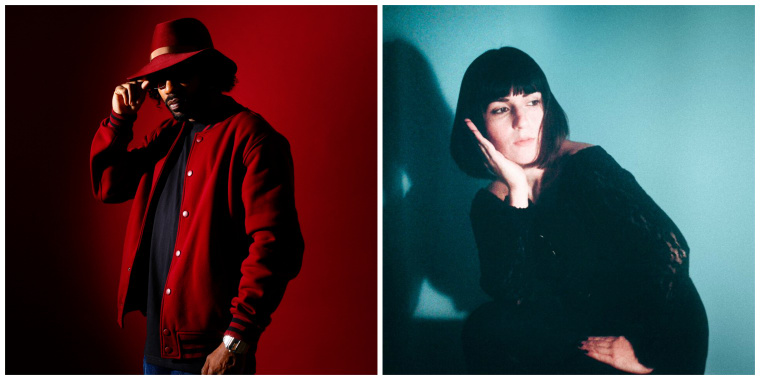 Nite-Funk is the Los Angeles-based pairing of modern funk musician Dâm-Funk and singer-songwriter Nite Jewel. They've collaborated many times over the years, but are finally putting out a self-titled EP this Friday.
EP highlight "Don't Play Games" features trancelike vocals from Nite Jewel over a woozy West Coast G-Funk beat from Dâm-Funk. The latter described how the song came together: "Being in the same room as Ramona [Nite Jewel], looking out the window of the Downtown L.A. studio, as the sun was setting, with an orangeish, bronze sky over skyscrapers, completed my vision of the music," Dâm-Funk told The FADER. "Ramona then laced it up vocally."
Nite Jewel shed some light on the lyrics: "I had been thinking a lot about how some dudes I know front like they wanna be with someone or be in a relationship, but really deep down are afraid or intimidated by unhinged desire," she told The FADER. "Which is why I say, like I'm whispering into his ear: I'm ready, don't play games with me."
Dâm-Funk's label Glydezone Recordings will release Nite-Funk's self-titled EP on July 1.