Elusive And Nite Jewel Channel The Rush Of Creative Energy On "Rinse Cycle"
It's the lead single from the L.A. beat scene veteran's upcoming record, Fusion Swing.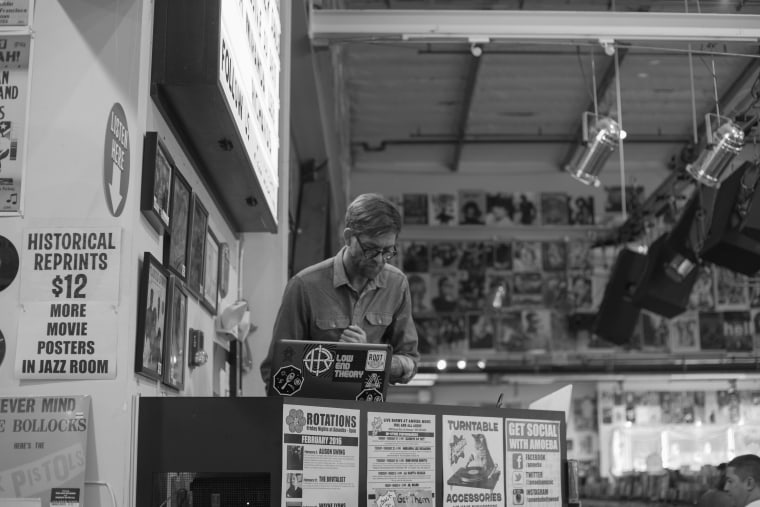 For keyboardist and producer Elusive, the L.A. beat scene is home, and it's been like that for a long time. He started making music in the early '90s, and has been refining his eclectic, jazz-fusion style ever since. His latest LP, Fusion Swing, is set to be released next month, and its lead single "Rinse Cycle" features the soaring vocals of fellow Californian Nite Jewel.
"Rinse Cycle" sees Elusive layer fluttering synthesizers on top of each other with seemingly no end in sight, like he's building a stairway in a space without a ceiling. Nite Jewel eases us into the kinesthetic sensation: "Can't slow down/ Gotta let it wash all over both of us," she soothes. Moments later, frenzied strings work themselves into a pattern that seems to defy the finitude of the song's brief 2 minutes and 34 seconds.
"I wanted 'Rinse Cycle' to have a constant build of layers with melodies and percussion," Elusive told The FADER in an email. "This allowed me to give the needed direction and momentum for Nite Jewel to explore new ranges with my sound."
Nite Jewel explained her approach: "The song was initially inspired by the notion of unstoppable creative energy," she said via email. "The feeling of working on music with someone, singing into a mic or playing a synth and not being able to get down your ideas fast enough — the feeling of it all coming on too fast. That excitable fear, like a big wave ascending and then falling all over you."