Machel Montano Hosted A Passport Experience For Jack Daniel's Tennessee Fire
See photos from the soca legend's vibe-fueled night with Olatunji, Angela Hunte, and Runtown. Sponsored by Jack Daniel's Tennessee Fire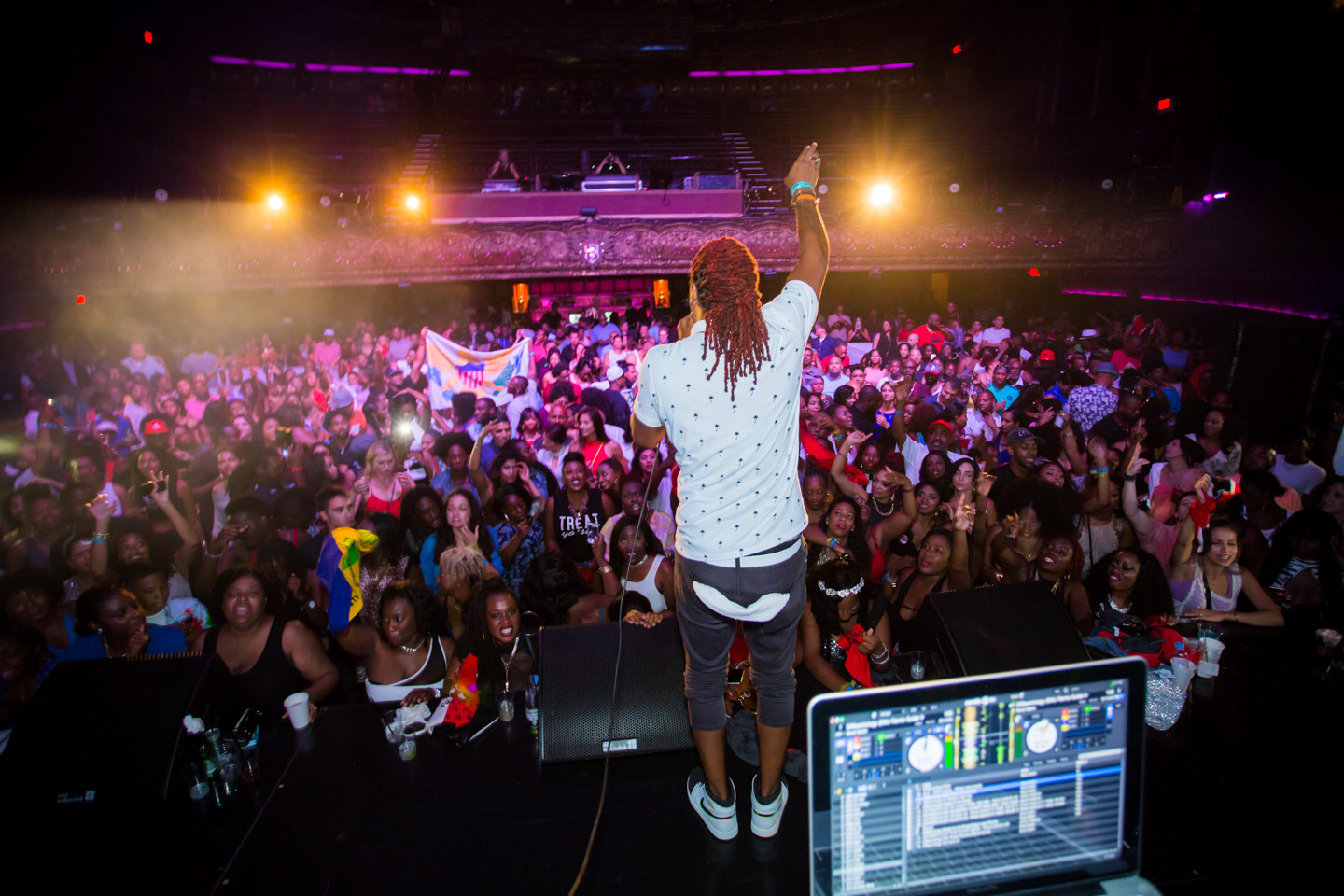 The islands came to Cali last Friday night for Passport Experience as part of the Los Angeles Culture Festival, presented by Jack Daniel's Tennessee Fire. Thrown at the Belasco Theater in Hollywood, the energetic party was a celebration of all things soca and dancehall, packed to the brim with patrons waving flags in the air and shaking up the dance floor while soaking up live performances from Olatunji, Angela Hunte and Runtown, plus DJ sets by Fully Focus, Eternal Vibes & DJ Stephen.
Hosted by soca legend Machel Montano for Hollywood Carnival's fifth anniversary, the night kicked off with attendees sipping on shots of Tennessee Fire to the sounds of Alison Hinds' "Roll It Gal" and Olatunji's "Ah Bacchanal." DJ Stephen riled up the crowd with Caribbean staples, spanning from Beenie Man's "Who Am I? (Sim Simma)" and Demarco's "I Love My Life" to The Merryman's "Feeling Hot Hot Hot." At the end of the set, he grabbed the mic and came to the front of the stage, leading the crowd to step "left, right, backwards, forward."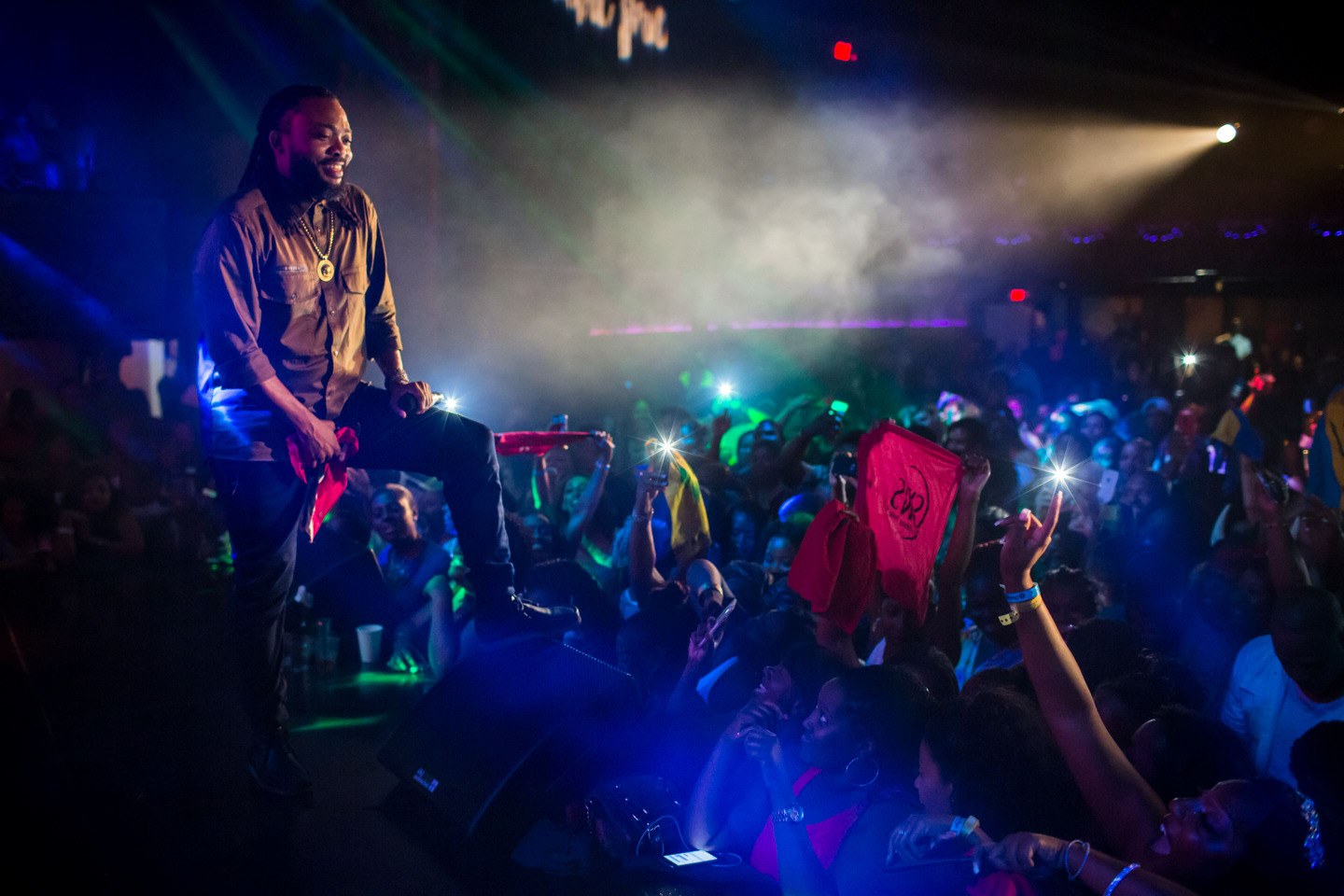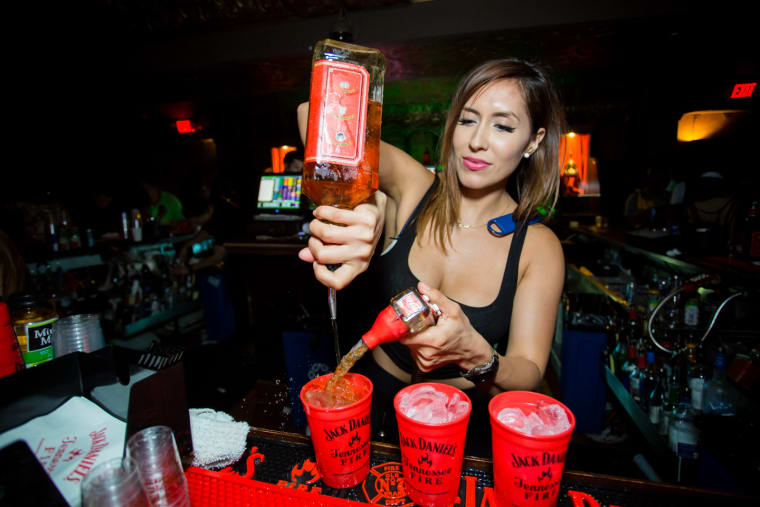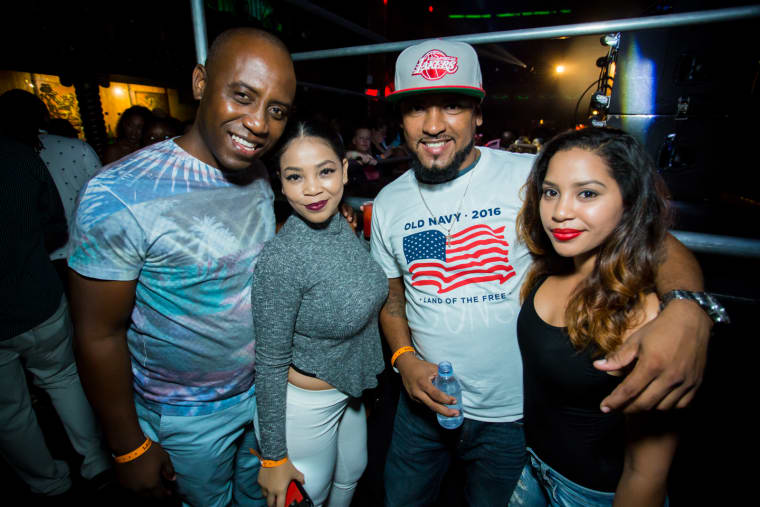 Montano revved up the theater just shy of midnight, shouting out attendees from St. Lucia, Bahamas and Tobago. "It's called 'Passport' for a reason," he said of the evening. "We're gonna take you all over the world." American-Trinidadian singer Angela Hunte then took the stage for an impassioned performance, singing "Party Done" with Montano and "One Shot." Runtown performed "Gallardo," "Banger" and Bend Down Pause" for Afrobeat inclusion. Trinidad and Tobago native Olatunji closed out the evening with the most dynamic show of all, enlisting two backup dancers to strut it out to his hip-swinging riddims, kicking up the energy to full volume with cuts including "Ola," "Oh Yay" and "Wining Good (Bharati Laraki)." As the clock stretched past 2:30 a.m., the club finally emptied out into the night, the pulse of tropical rhythms hanging in the air.