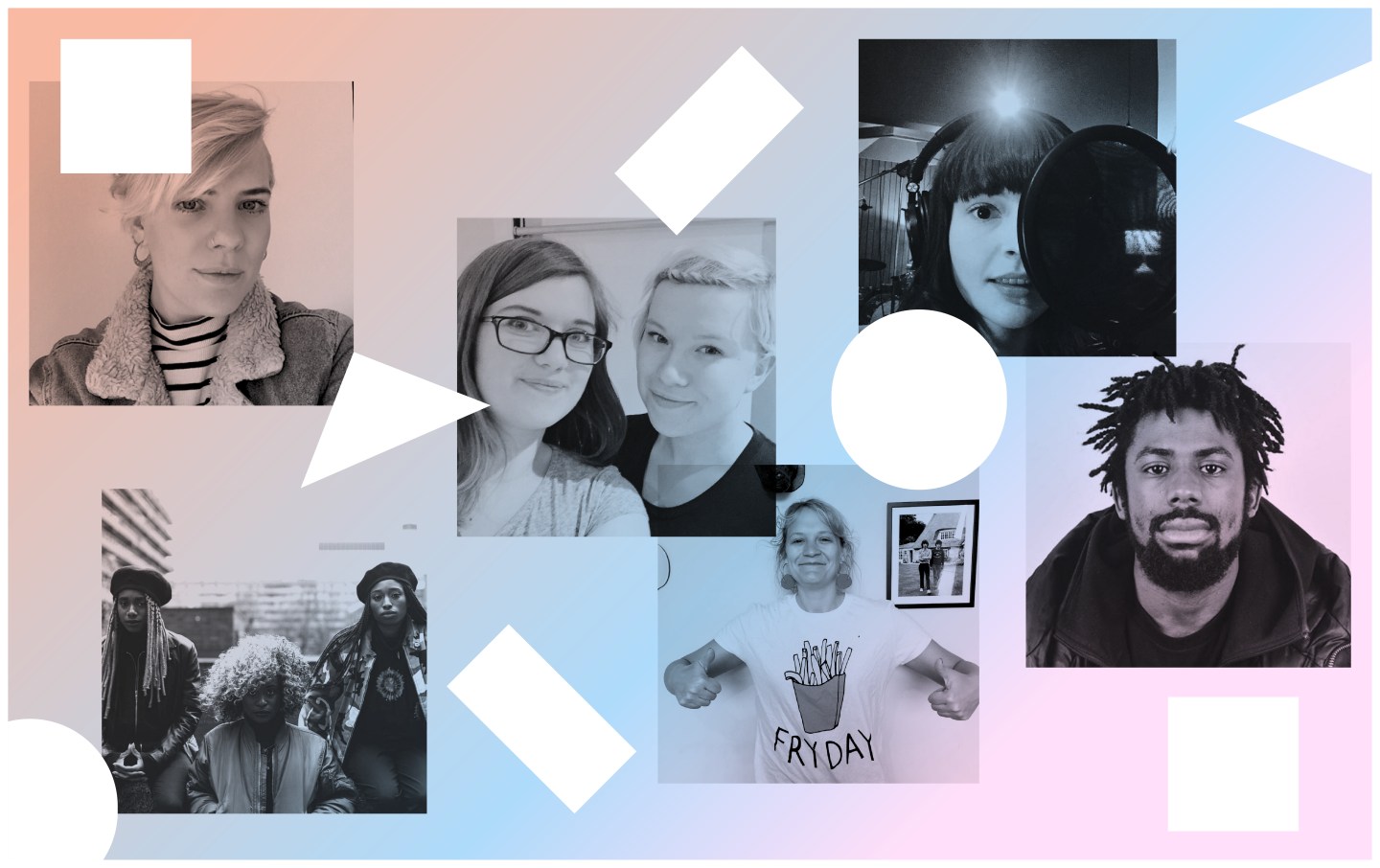 Podcasts are booming, but for listeners in the U.K., it can feel like you spend most of your time listening to American accents. As great as U.S. shows are, the joy of podcasts is often that you get to hear yourself reflected in the worldviews they display. For British people, constantly listening to podcasts that —for example — discuss the lack of diversity at the Oscars, but fail to mention the BRITs, can feel alienating.
Sure, most major British institutions, from the BBC to The Guardian to London's Tate gallery, have their own podcast series. But the truly exciting realm of podcasting is in the world of independent broadcasts: shows like Call Your Girlfriend, The Read, and Millennial. The podcasts that get timelines talking are the ones where young new voices are able to seize the mic, writing often-overlooked perspectives back into the media landscape and telling real life stories.
Thankfully, more and more British podcasters are taking up the mantle in 2016 and making themselves heard. As Aminatou Sow, co-host of Call Your Girlfriend, enthused in The FADER Issue 103, when it comes to podcasts, "the future is that we get to make. We choose our own lanes; we don't have to participate in traditional media to be heard." With that in mind, here's a few rising U.K. podcasts you should get to know.
Thumbnail credit: Adam Middleton