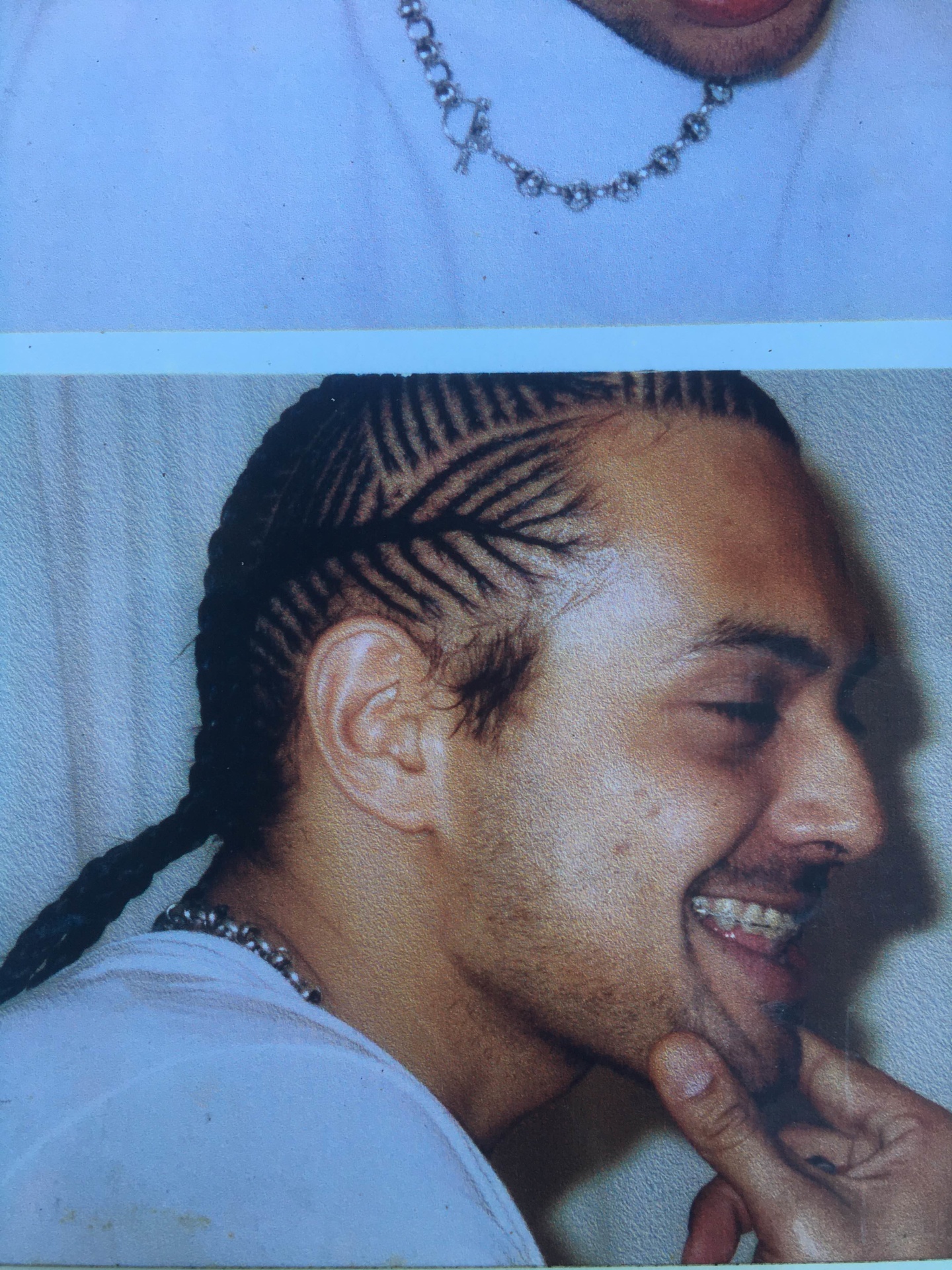 Sean Paul released his sophomore album, Dutty Rock, in 2002 earning him a wealth of music industry accolades, including his first Grammy Award. For a majority of mainstream music fans around the world, Paul was an introduction to Jamaican dancehall, patois, personality, and style. Hair is a vital part of that identity: braids, twists, locs, weaves, and various levels and lengths of textured strands all contribute to an image and personal style. We spoke to Yasmin Amira Davis, a celebrity hairstylist and Paul's former go-to braider, and she broke down the importance of expression through hair for Black people, the skill set her work requires, and how she became the best.
---
YASMIN AMIRA DAVIS: I've been braiding since I was 12 or 13 years old. I was born in Brooklyn but my whole family's from Jamaica. I [still] live in Brooklyn. My mother was working at a beauty school called Wilfred back in the day, and I wanted to do hair because I was overgrown as a kid. I didn't want a little girl's hairstyle. So I taught myself how to braid. My mom bought a mannequin head home and I just practiced. I was obsessed with getting better: I wanted my parts straighter, my braids cleaner. I don't just stick to the routine. Whatever style's brought to me, I do the braided version of it, you know what I mean? I create my own type of hairstyles. It's little things where people notice like, 'Oh, did Yazz do your hair?' I had a big reputation for braiding [in the early 2000s] because there weren't a lot of braiders that were young like me, doing, you know, sexy styles. People were wearing crowns and things, doing things that were extra Afrocentric, so I think I came in it more, like, young and fun. A different kind of look, as opposed to just being a structured, cultural statement.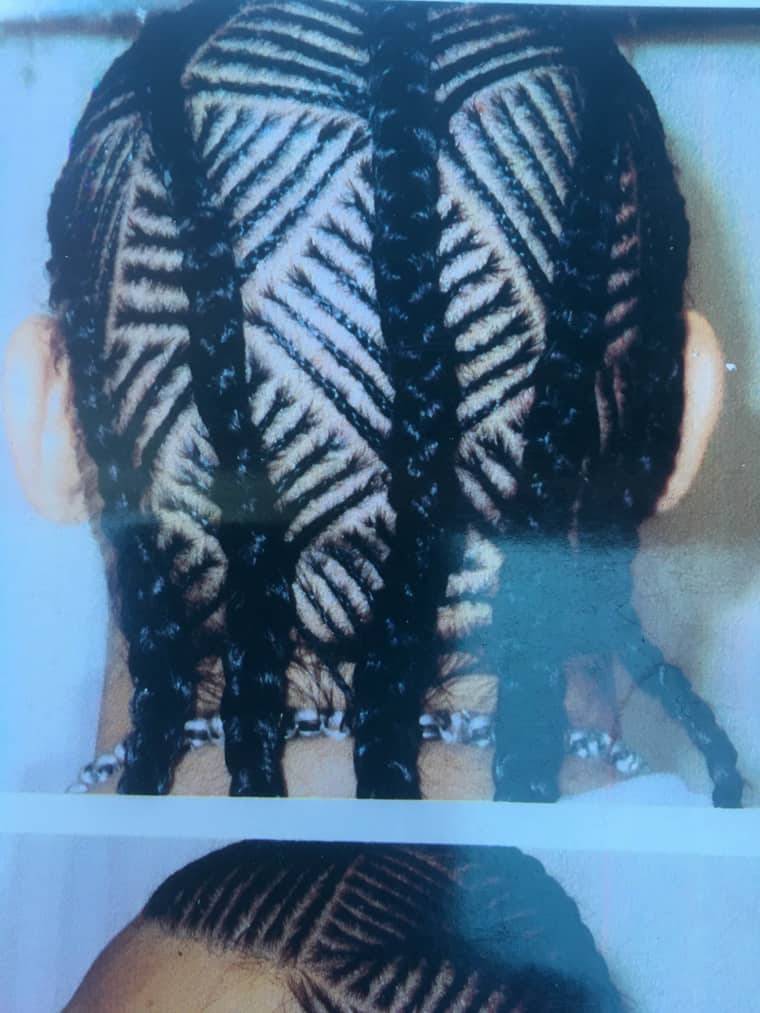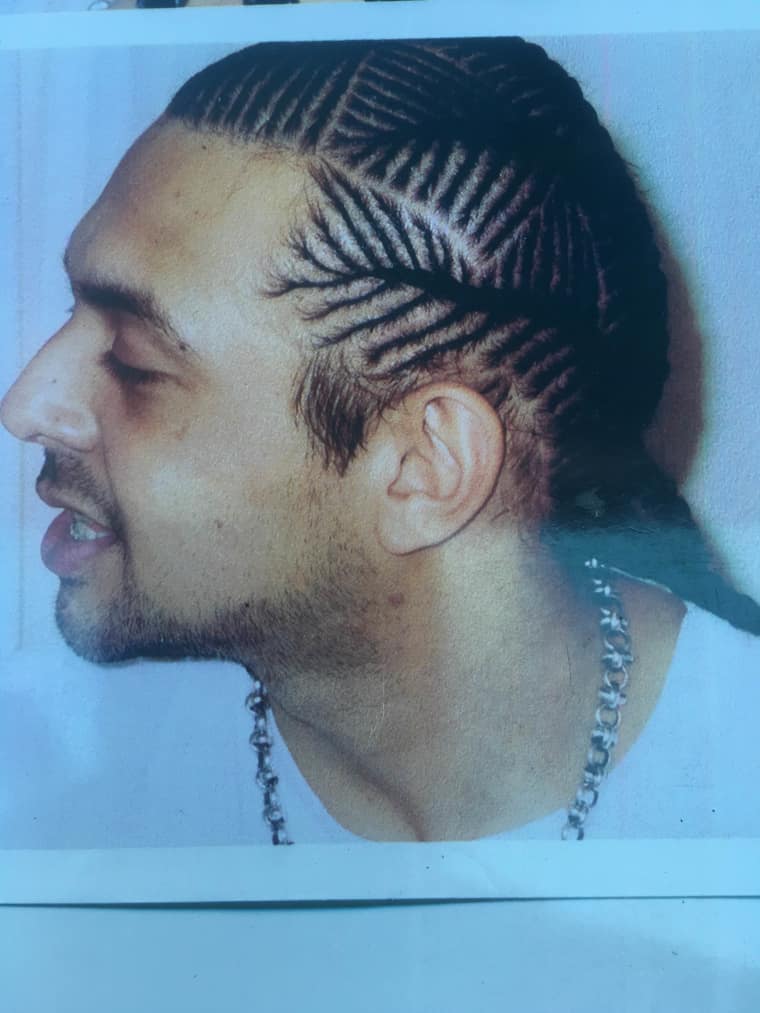 A lot of people associate braids or cornrows with being hard or whatever, but it was the style back then.
[My work] was always through word-of-mouth. The only person whose hair I did because of a hair magazine was Janet Jackson. In the hair magazines, I would do, like, 18 pages. That's [almost] a third of the book. I would dominate because I would do like, 12 or 15 models and bring them to the shoot, and people would use my stuff more than others because my stuff was neater. I had younger girls, model-looking girls, my work was cleaner. People who'd been doing hair for, like, 50 years would be doing it on their sisters but I wanted my girls to look like they were artists, like they were stars.
Kelis's friend, another hairstylist named Jason, told her about me and she called the hair magazine and and they cosigned. So I've done a lot of braids for Kelis, Lil' Mo, I was in the "Superwoman" video. I did Ja Rule's hair, Ashanti's hair. Remember 106 & Park? I did AJ & Free. All the OG's that used to be in the group City High. I did a lot of people.
I did Sean's hair for the 2003 VMA's. I'd done his hair maybe four times before, but that was when I started doing something more intricate [on him]. For [VIBE's February 2004 cover], I did his hair for seven hours. They were saying, 'We need something exclusive, he's trying to have a different look.' Sean's stylist, Tameka Foster, told him not to get his hair braided. She took everyone out the room and was trying to say he needed a rock star look, a new vibe. Sometimes people don't see it beforehand but it all came together. That solidified the fact that I was the greatest of all time. He would save me for big things, for events. I did his hair from 2002 or 2003, going into 2006. A lot of times, [other stylists] ended up using my braids, by continuing on the braids. I used to do him, his brother, Jason, and the security guard's hair. And I did his dancers's hair too! The girls would come to me in advance because they didn't want the hairdresser on set to do it for them. I still do their hair to this day.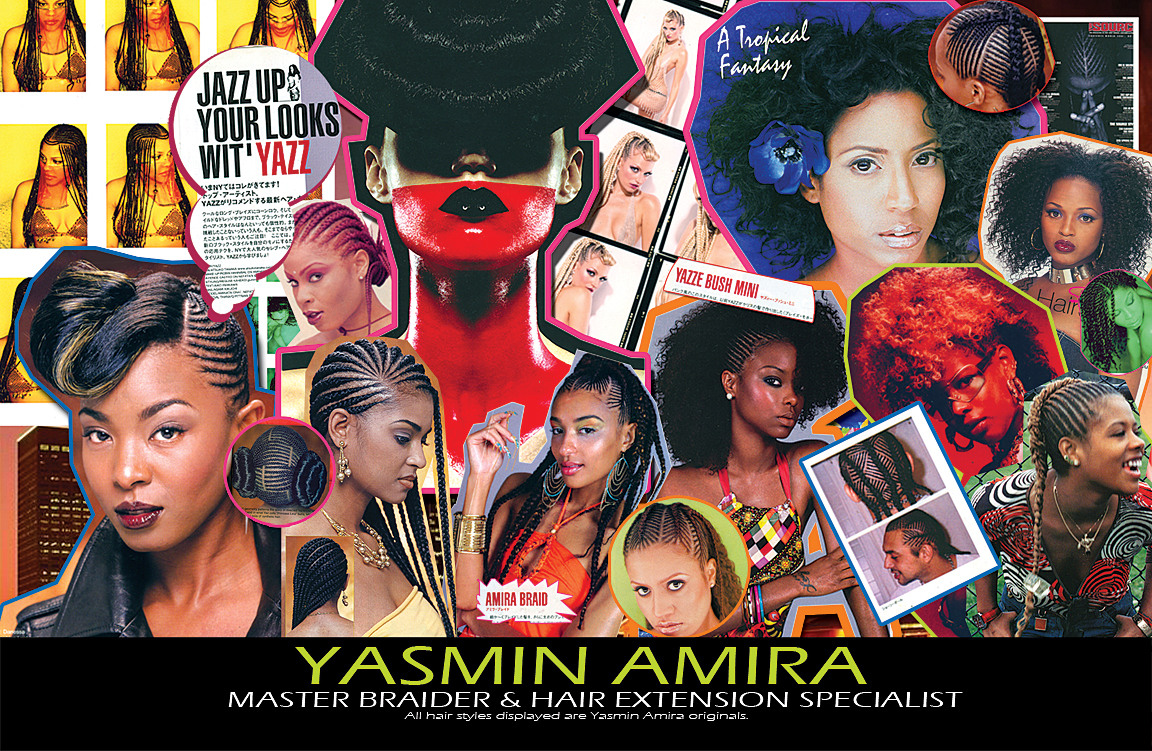 He's someone who I liked to work with. I remember my aunt wanted an autograph. A lot of artists don't do that but he let her come and get her stuff signed. My grandmother is Jamaican; she's older, about to be 90, and she has cancer right now but she's keeping strong and you wouldn't know it from her personality because she's really funny. So I was telling them about her and they made me call so they could talk and hear her little jokes. She's a little fresh, she says little curses and stuff. That's one of my good memories.
I feel like for black people, hair and braids in general is a very big thing. Sometimes there are people who may not get attention in other ways who get stopped, like, 'Hey! I love your hair! Who did your hair?' It's a confidence booster. Before you pick out an outfit, you might plan a hairstyle. If I wear a bright color, or long braids to my waist, or short and in a bun, it shows my personality as well.
[People remember Sean Paul's braids] because, yeah, it was a cultural thing but I also think braids give you an edge. Like tattoos or something. There was a point where people didn't like braids. A lot of people associate braids or cornrows with being hard or whatever, but it was the style back then. Everyone had them or was trying to grow them if you were trying to have an image that was a little tough. He looks a little bit different too, so it gave him that type of edge.
Now, everyone's embracing their natural texture. It's important. My mom traced our ancestry back to Cameroon on one of those DNA tests and the people there [wear] little, intricate braids that take hours and hours. She says that's why I'm able to do what I do. I do braids that are a lot of smaller than other people. I might take two days where someone else would take six hours. My work is different and you can tell.