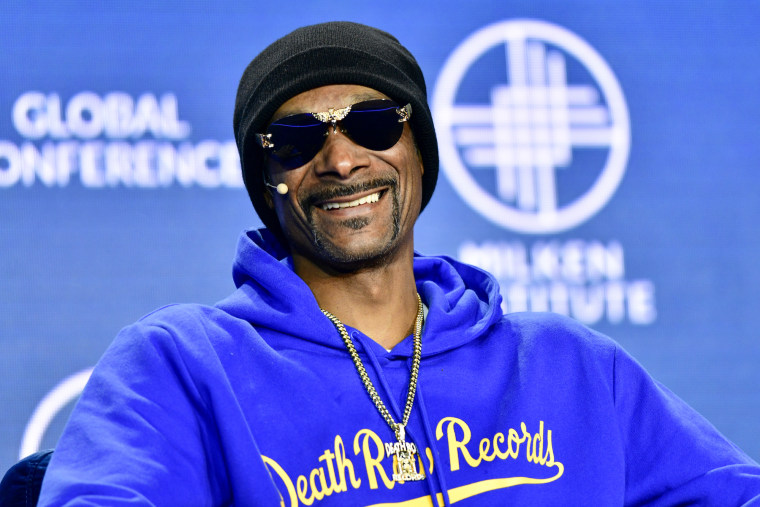 Snoop Dogg says he's "giving up the smoke," but it's not for the reasons you'd think.
Last Thursday, November 16, the "Kush" rapper made the surprising announcement in a somber-looking Instagram post, stating that he'd "decided to give up smoke" after "much consideration and conversation with my family" and asking the public to "please respect my privacy at this time."
In response, the G-funk legend — who rose to fame after appearing on Dr. Dre's The Chronic — fans and fellow rappers like Queen Latifah and T-Pain voiced their earnest support in the comments, while Meek Mill pledging to join Snoop's "no smoking challenge" for health reasons. And then there were other musicians like Sean Paul, who reacted to the news by seemingly positioning themselves as rap's new face of weed, writing in a tweet that he'd keep Snoop's legacy alive by "blazin' in your honor 2nite," per a screenshot captured by Complex.
Except, it now turns out that the "Still Smokin" rapper's announcement — which also reportedly tanked stock prices for the entire weed sector — was just using some careful wording, as revealed in a new commercial for Solo Stove, which produces smokeless fireplaces, pizza ovens, and fire pits.
"I know what you're thinking," Snoop began. And while he acknowledged his entire brand is built upon his love of smoke, he went on to say he was "done with the coughing and my clothes smelling all sticky icky."
"I'm going smokeless," Snoop continued, as the camera zoomed out to reveal the company's limited edition "Snoop Stove Bonfire 2.0" bundle, which includes a branded bucket hat, stickers, and a Snoop-designed fire pit.
"Solo Stove fixed fire. They took out the smoke. Clever," he said. And seeing as how the bundle also comes with a removable ashtray, it's safe to assume that it'll continue to be business as usual for the Leafs by Snoop owner.
Watch the ad below.