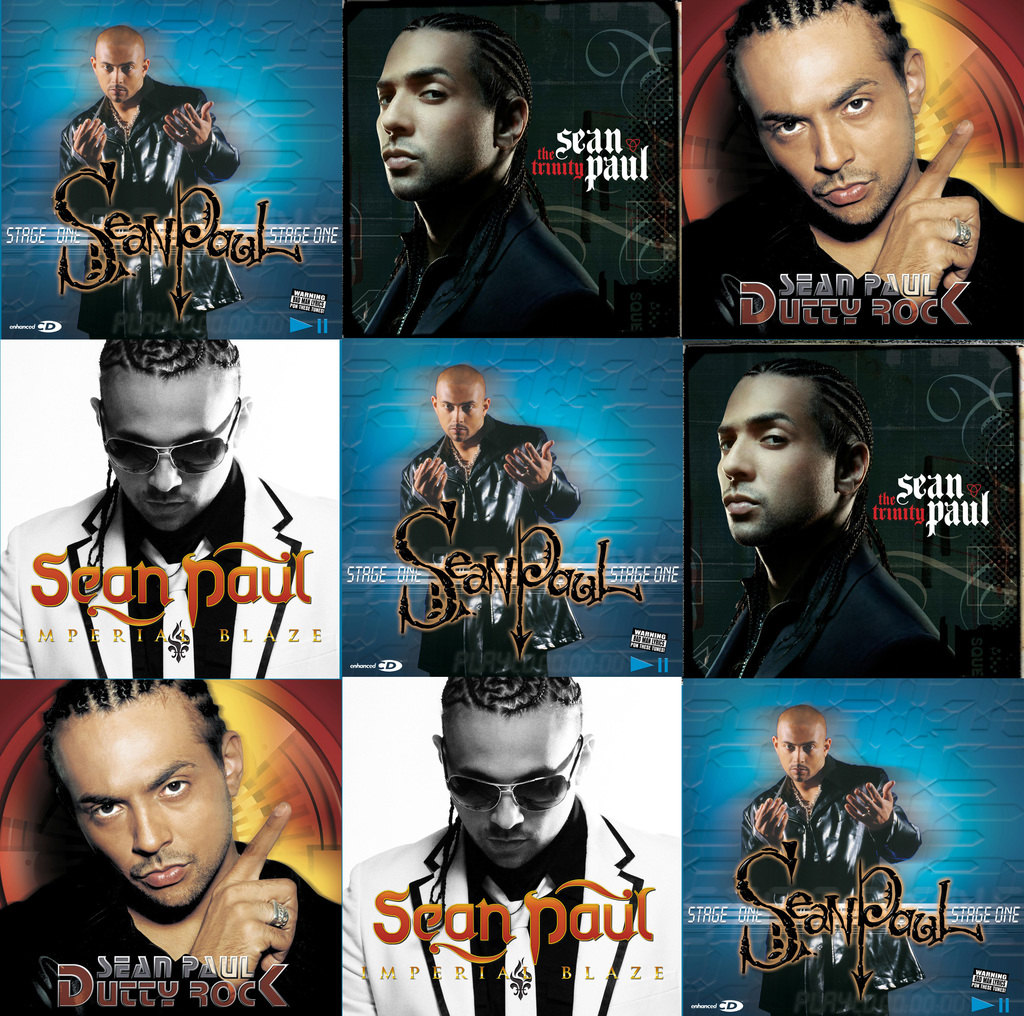 Before Marlon James won the 2015 Man Booker Prize for his treasure-chest of a novel, A Brief History of Seven Killings — an expansive and haunting account of Jamaican life and politics that stretches the course of 30 years — he worked as the creative director for one of Kingston's biggest exports, Sean Paul. For a decade, James designed and oversaw cover direction for Stage One (2000), Dutty Rock (2002), The Trinity (2005), and Imperial Blaze (2009) — albums that, years from now, historians will cite as Paul's principal work. In late June, via phone from Saint Paul, Minnesota, James recalled the early days of Paul's impossibly destined music career, and how Björk (yes, really) was the cover inspiration for one of his best-selling albums.
---
MARLON JAMES: I started working with Sean in 1999, but I'd been working in design and advertising since 1990. I began writing advertising copy and switched over to graphic design, then started my own business. Connecting with Sean happened because I was very close to his manager, Jeremy Harding. We had the same posse of friends; we just didn't know each other. Sean was actually the last one of [Jeremy's] friends that I met, even though we'd gone to the same school, Wolmer's Boys School. Jeremy and that posse of friends went to a different school and, for some reason, we really clicked on music. We just hit it off, to the point where a lot of people thought I went to their school. But, no, the first time I met most of those guys was in college. Sean was a couple years below me in school, so we didn't really know each other. Later, when my business began to struggle, one day Jeremy just showed up and said, 'What would you need to get on your feet?' He totally shocked me. I told him, 'Whenever I need some work, just help me out.' And the first thing we worked on was Sean's Stage One.
The first time I met with Sean, it was actually with the entire Dutty Cup Crew. And I remember knowing, right then, that he was the only one who was going to make it. I think I said that to Jeremy. I remember once, we were at a party and everyone in the crew left. Sean stayed back to write lyrics. I said, 'That's the person I want to work with.' He was the most talented of the bunch. He was the only one who was serious about music. He was the only one who realized, Yes, you can skip a party to work on your lyrics. Fifteen years ago, if you said, 'Hey, somebody from that crew became a star,' everybody would assume you meant Don Yute. But Sean was more ambitious than all of them, and certainly worked harder than all of them.
Nowadays, you can get away with things like [what] Blood Orange and Frank Ocean [did], but in the early '90s, you couldn't get away with a cover like that for somebody in urban music.
As for the design work, with Stage One, a lot of it was just playing around with Photoshop. Dutty Rock was inspired by the cover of Björk's album, Post. I don't think it's as good as Post, but it was kind of an emergence: that was the only thing I was thinking of. It's really hard to design a dancehall cover: you can't go too far into a sort of aesthetic, because then it starts to look like a rock album cover. Nowadays, you can get away with things like [what] Blood Orange and Frank Ocean [did], but in the early '90s, you couldn't get away with a cover like that for somebody in urban music. It's like those glorious Pen & Pixel days. It's what the whole aesthetic was at the time. Imperial Blaze was the first time we did something that was super unconventional. Still had to work for it, just to get it in black and white. Another thing is, pretty much all the covers — those fonts — were designed from scratch. I never just went on the computer and picked a font. All of those fonts I literally sat down and drew.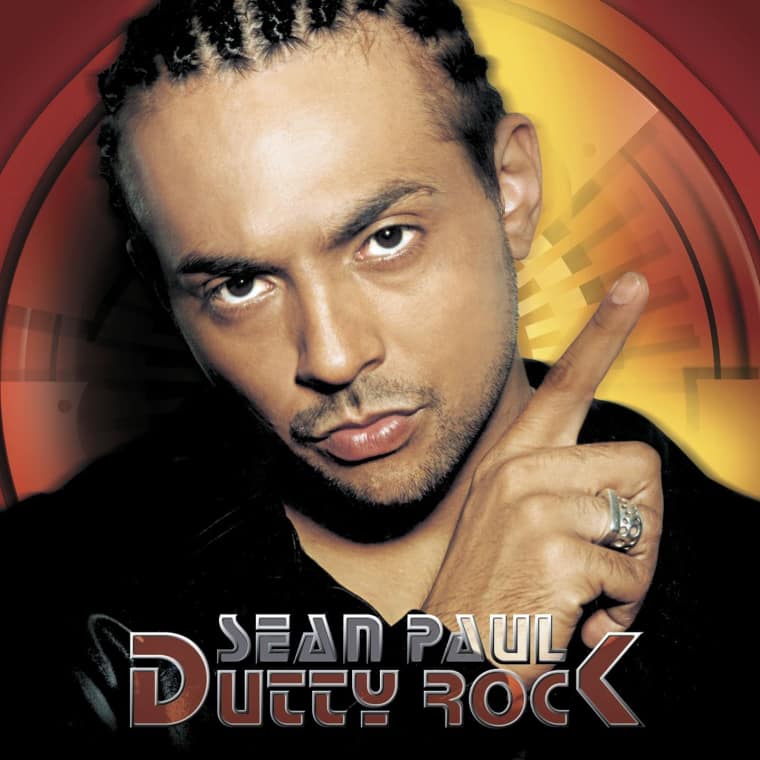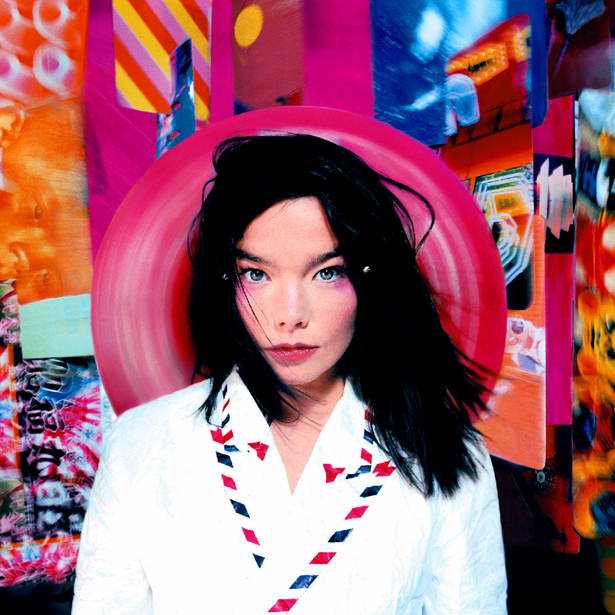 I thought [Dutty Rock] would be bigger than his previous album, but I don't think anybody thought that it would get that big. I mean, it's easier to say things in hindsight. You know, one thing Sean does really, really well is hooks, and that had something to do with it. Beenie Man kind of paved the way with "Who Am I" right before, in 1997. But even things that I was watching: how producers like Timbaland started to make people fall for unconventional sounding beats. The first time I heard "Ugly" by Bubba Sparxxx, who was one of Tim's artists, I was like, 'Wow, this sounds like dancehall!' [Laughs] In hindsight, you can see all sorts of precedent in Sean's work, but back then, we didn't realize it.