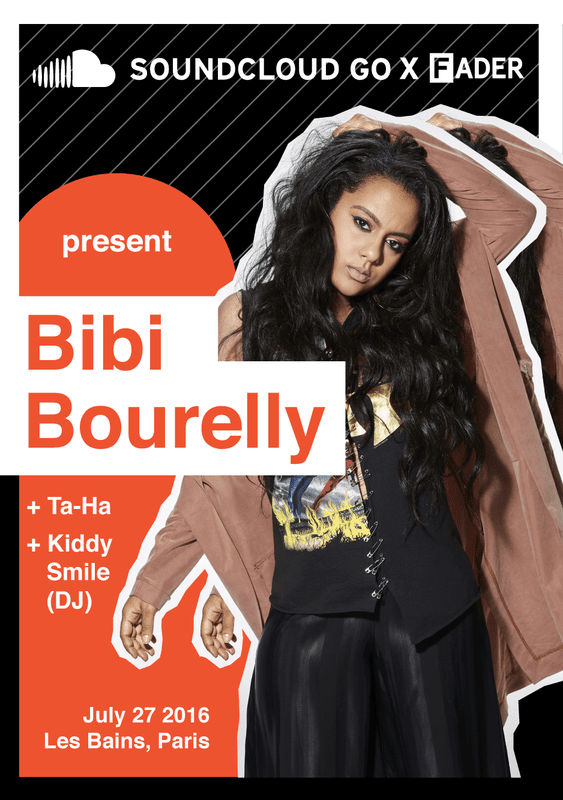 The FADER is teaming up with SoundCloud Go to give 100 Paris residents the chance to see Bibi Bourelly live this Wednesday, July 27. It'll be the first of two special events we're collaborating on this summer, which will give fans a chance to catch some of 2016's most talked-about performers.
A forceful live presence, Gen F alumnus Bourelly initially rose to prominence with a writing credit on Rihanna's "Bitch Better Have My Money," and since then she's finessed her raw songwriting into a taut guitar-backed melodic style. Her great debut EP Free The Real: Part #1 was released on Def Jam this spring. Bourelly will be supported by two of Paris' finest emerging musicians: twisted R&B singer Ta-Ha performing live, as well as producer and vogue aficionado Kiddy Smile in the DJ booth.
SoundCloud Go is SoundCloud's new subscription service, combining the world's largest catalog of music and audio with an ad-free listening experience you can take offline. Wednesday's show at Paris' Les Bains is open to ages 18+, and entry with a free ticket is on a first come, first served basis. Apply for tickets here.