Helado Negro's "Runaround" Is A Robot Love Song For Our Troubled World
The Ecuadorian-American artist shares the new track and U.S. tour dates ahead of new album, Private Energy.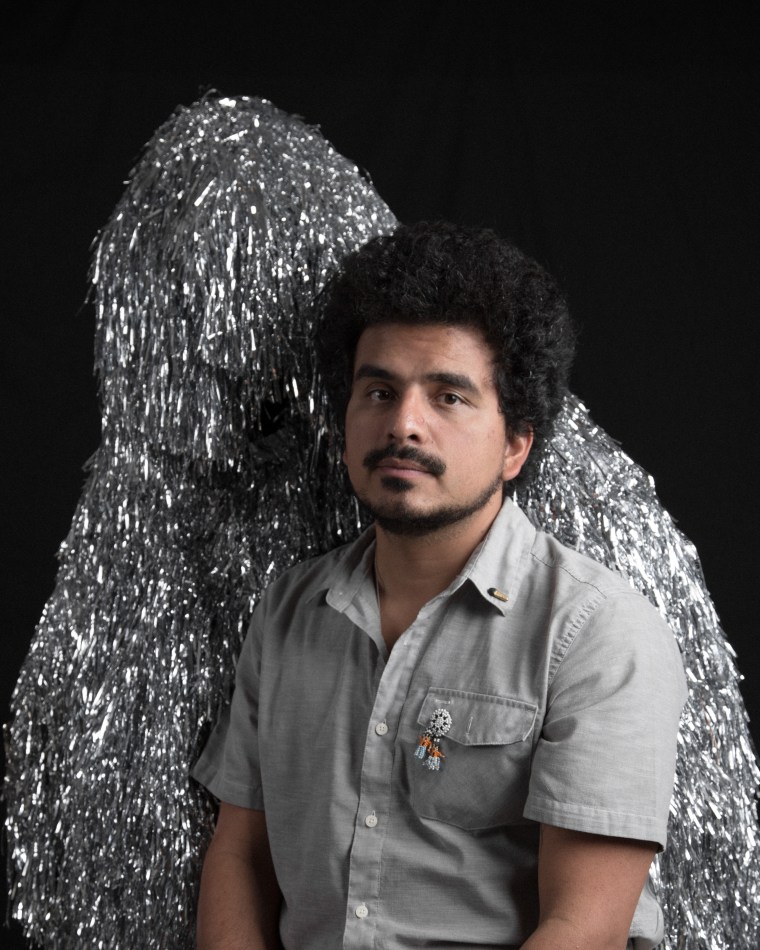 Brooklyn-based artist Helado Negro has been on our radar for years, skillfully organizing sounds and crafting them into fierce diasporic tracks. The Ecuadorian-American's smooth melancholy dance songs are made by fusing together shimmery indie-electronic riffs with the pounding bass and syncopated Latin rhythms of his South Florida upbringing. Both conceptually stimulating and sonically complex, his music creates a fresh space to listen, dance, and ruminate. Similarly, his lyrics — sung in both English and Spanish — encourage heavy contemplation.
There's more food for thought via "Runaround," Helado Negro's new track, which is premiering on The FADER today. The song is taken from his new album, Private Energy, due September 30, and an accompanying U.S. tour.
"The song was written in November 2014, around the time when we all found out that no police officers would be charged in the Michael Brown murder case," Helado Negro told The FADER over email. "It is inspired by the words of a robot in a Isaac Asimov short story. The robot finds itself in conflict with its internal rules: 1. Obey orders, 2. Don't hurt yourself. The robot eventually gets fixed by an engineer but for that brief moment, it's stuck. This line from the story describes the feeling of trying to find meaning and understanding in our troubled world: 'No love can cut our knife in two. I think the 'knife' is us; me, my own hardened self with love within. It's made of the strongest, sharpest love combined with a soft love, maybe a selfish, rootless love which could never cut my knife in two.'"
Tour dates
July 31, 2016 - State Theatre - Portland, ME (With Beirut)
August 1, 2016 - The Capitol Theatre - Port Chester, NY (With Beirut)
October 9, 2016 - III Points Festival - Miami, FL
October 11, 2016 - The Vera Project - Seattle, WA
October 12, 2016 - Doug Fir Lounge - Portland, OR
October 13, 2016 - Rickshaw Stop - San Francisco, CA
October 15, 2016 - Soda Bar - San Diego, CA
October 20, 2016 - Hideout - Chicago, IL
October 21, 2016 - The Frequency - Madison, WI
October 22, 2016 - Des Moines Social Club - Des Moines, IA
October 23, 2016 - The Record Bar - Kansas City, MO
October 24, 2016 - Urban Artifact - Cincinnati, OH
October 25, 2016 - The Hi-Fi - Indianapolis, IN
October 26, 2016 - Kentucky Museum of Arts and Crafts - Louisville, KY
October 27, 2016 - 21c Museum Hotel - Lexington, KY
October 28, 2016 - Majestic Cafe - Detroit, MI
October 29, 2016 - The Drake - Toronto, ON
October 30, 2016 - L'Escogriffe - Montreal, QC
October 31, 2016 - Light Club Lamp Shop - Burlington, VT
November 1, 2016 - Wonder Bar - Allston, MA (With Buscabulla)
November 2, 2016 - Bowery Ballroom - New York, NY (With Buscabulla)
November 3, 2016 - Johnny Brenda's - Philadelphia, PA (With Buscabulla)
November 4, 2016 - Ottobar - Baltimore, MD (With Buscabulla)
November 5, 2016 - Duke Coffeehouse - Durham, NC
November 6, 2016 - Masquerade (Purgatory Stage) - Atlanta, GA
November 7, 2016 - Strange Matter - Richmond, VA