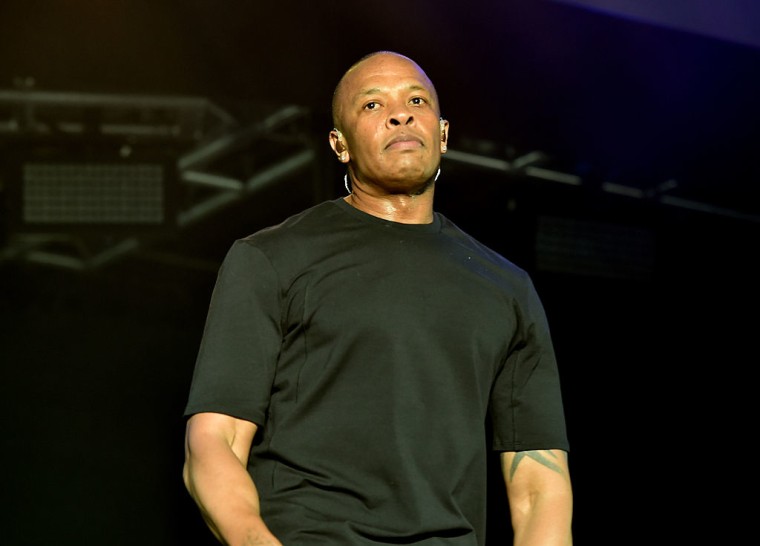 Dr. Dre was put in handcuffs after a motorist claimed he brandished a gun at him. Police cited Dre but did not formally take him into custody as there was no proof he aimed a gun at the man, nor had a firearm in his possession at the time. The Los Angeles Times reports that the incident took place outside Dre's Malibu home Monday, July 25, and that the musician denied making threats, telling deputies the man was blocking his driveway.
The unnamed man initiated a private person's arrest on Dre. The man claimed he unknowingly stopped in front of the rapper's home when person "ordered him to leave and produced a handgun." Officials said that Dre was cooperative, consented to be searched, and denied having a gun. "Due to the nature of the call, the person was searched, handcuffed, and briefly detained in a patrol car while deputies investigated the incident," Sheriff's Capt. Chris Reed said.
Dre told police that he asked the man to leave after he parked outside his property, blocking access and entry points. He added that the man left, only to return shortly after. This is when Dre took out his cellphone to begin recording the incident and the man drove away.