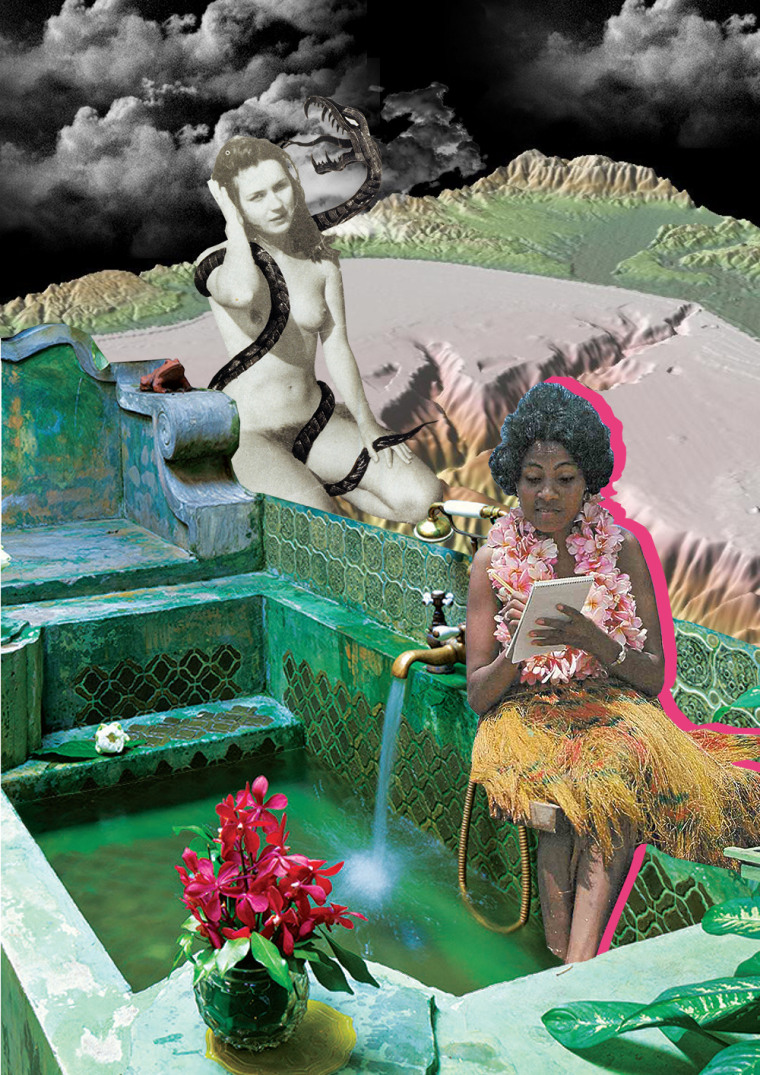 "I used to put all my books written by women together side by side on the shelf, " 28-year-old Brazilian writer and curator Nataly Callai says in an email to The FADER. "At the time it wasn't a very conscious thing, but they were so outnumbered [by male authors] that looking at them all together was a very needed and powerful reminder that those women existed, that what they had to say mattered, and that I could believe in myself."
Callai's work today as co-founder of the online art platform Piscina operates on much the same principle, but rather than authors, she's turned her attention to the women artists of Brazil. Together with theater graduate Ana Luiza Fortes, 29, and architect and artist Paula Franchi, 28, Callai created Piscina in 2015. Piscina is a feminine noun meaning "pool" in Portuguese, and the online project is exactly that: a pool, in the figurative sense, for artists from all over the South American country. "Our criteria is totally related to the art," says Fortes. "Of course, it's done by women, but the artistic matter always comes first." The website profiles vastly different artworks from photographers, illustrators, graphic designers, embroiderers, and more, with a particular goal to champion queer women and women of color. "We want them to occupy that space," writes Callai.
The three curators met while working on a project in Callai's home, the island city of Florianópolis in south Brazil (Franchi now lives in the city of São Paolo; Fortes in Madrid, Spain). When reading about artistic platforms designed to champion women in New York, like Girls Only and Petra Collins's project The Ardorous, Callai says they decided, "There's nothing like this around here, and we should start now."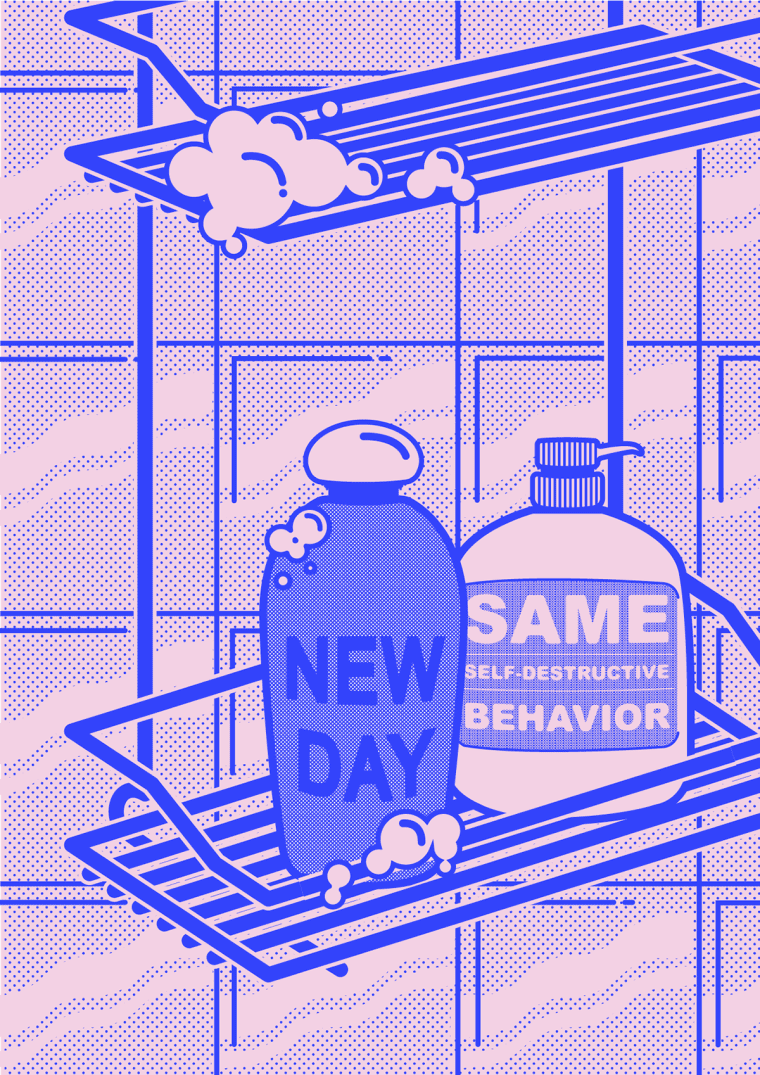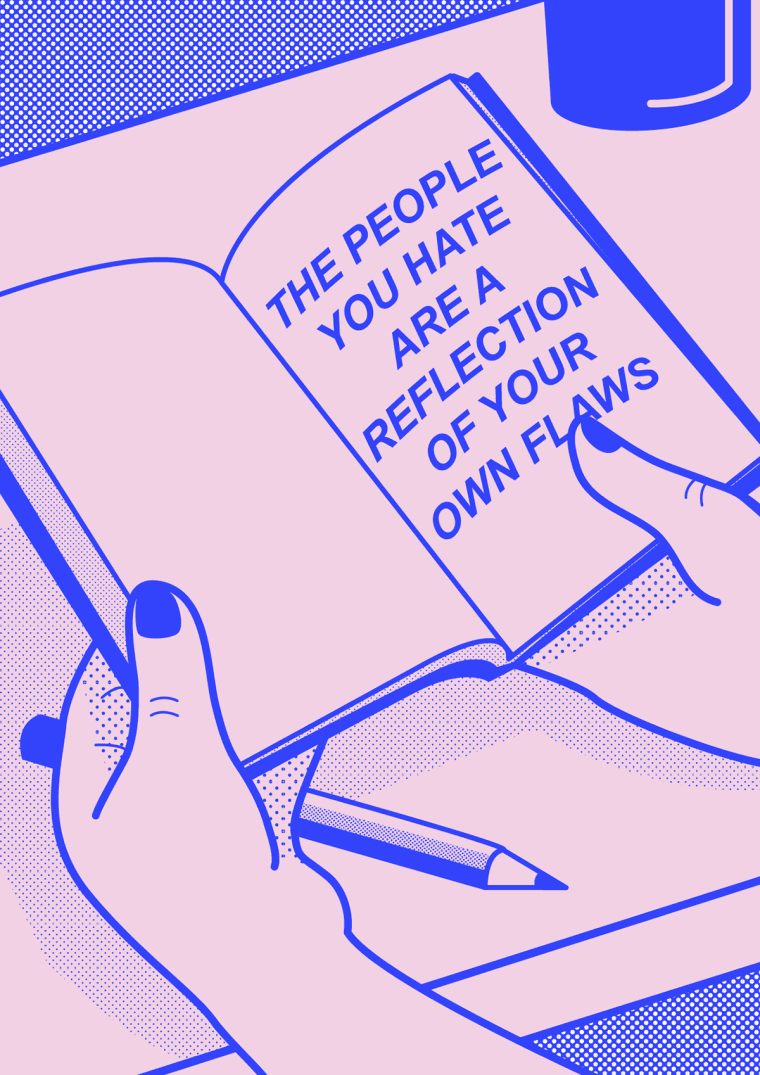 "It's hard to get in mostly male-dominated spaces, since our work usually gets labeled as repetitive, uninteresting, and not so worthy." —Rachel Denti
Online global exhibition spaces like The Blush Room and collectives like Toronto-based The Coven are important for amplifying the voices of young women in a field where older men often shout the loudest. Piscina brings this ethos to artists specifically in Brazil, while also showcasing the massive diversity across the country. One artist featured on Piscina is the Brasília-based illustrator and graphic designer Rachel Denti, whose work deals with mental health and feminism. She explains in an email why the need for a women-only art space is particularly pressing in Brazil. "Even though the feminist movement in our country is quite strong, Brazil is unfortunately still very sexist altogether. It's hard to get in mostly male-dominated spaces, since our work usually gets labeled as repetitive, uninteresting, and not so worthy as [men's]."
Artists working in Brazil in 2016 face a particular set of complications. After several years of economic growth, with lots of public investment in artistic initiatives, the country was plunged into uncertainty when the president Dilma Rousseff was suspended earlier this year. Brazil's acting president Michel Temer then dissolved the Ministry of Culture in May 2016, only to be met with country-wide protests, and reinstate the Ministry a couple of weeks later. However, the whole furore spoke volumes about the government's priorities, with the arts suffering heavily under a regime of austerity.
Amid turmoil in the government, Fortes argues it's more important than ever that artists are able to network and join forces, as they seek alternative ways to fund their experimental projects, and fight against a conservative mindset that doesn't see art as real "work." "We believe these challenges can be overcome by the establishment of differents webs," agrees Franchi, "between artists, and also between artists and the public, so their work can reach a larger audience."
But as well as providing political and economic support for artists, Piscina is revealing a new wave of artists who are challenging stereotypes of femininity in mainstream Brazilian culture. One such artist, São Paulo-based illustrator Fernanda Garcia, better known as Kissy, makes bright, graphic work that deals with childhood and femininity. Speaking to The FADER over email, Garcia explained how alternative platforms like Piscina are making a difference. "The Brazilian dominant [masses are] still intolerant," she wrote. "However I see some changes being made...There's this worship of Brazilian women that glorifies the 'perfect body,' which is obviously nonsense, and we female artists don't want to keep reproducing it."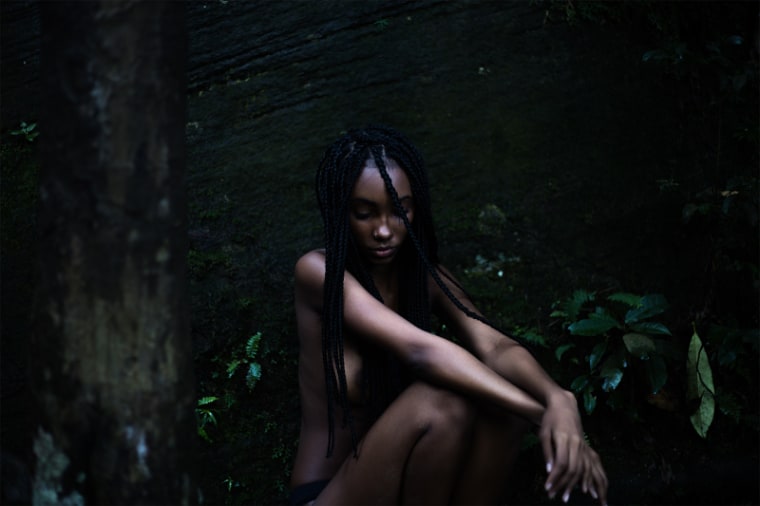 "When we started the project, most people we knew couldn't name five women filmmakers, or writers, or painters they admire." —Nataly Callai
Piscina are not alone: women artists from across Brazil are increasingly forming collectives and platforms to support each other's work. As well as Piscina, Denti highlighted an initiative called Lady's Comics, the first of its kind in Latin America, which hosts an annual meet-up for women in the zine and comics industry. Zine XXX, founded by artist Beatriz Lopes in Rio de Janeiro, is a collaborative publication that brings together the work of women across the country, while outspoken sex-positive feminist artists like Lovelove6 and Sirlanney are making waves in the underground with their comics. "I can't think of anything better than working around people with similar life experiences as you, who validate your feelings and concerns and who you can get inspired by," writes Denti. "It's amazing being able to work without the feeling of having to prove a point constantly to be validated – which is normally the reality of working with men, from my point of view."
As for Piscina, they exhibited the work of artists at an independent art fair in São Paolo in 2015, produced their own zine this year, and are now set to embark on their first exhibition proper. What began as a website, they hope will evolve into workshops, gatherings, and artists' residencies. "When we started the project, most people we knew couldn't name five women filmmakers, or writers, or painters they admire," writes Callai. But with platforms like Piscina mobilizing the next generation of artistic talent, perhaps this won't be the case for much longer.