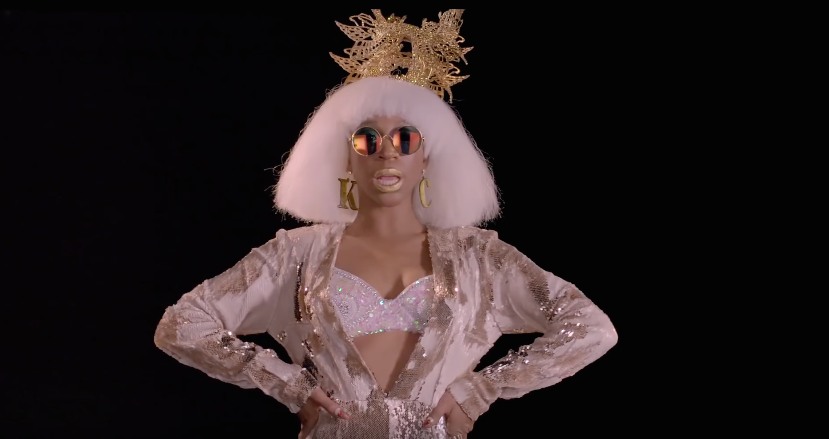 From the kinetic, tongue-in-cheek bars of MC Bin Laden, to Karol Conka's fearlessly political dance music, MCs are rapidly changing the musical landscape of Brazil in 2016. Many of the current wave of artists rap openly about the daily realities of living in the overpopulated Brazilian favelas, reacting to — and resisting against — poverty and marginalization. While their self-expression has long been frowned upon by the conservative media and authorities of Brazil, the viral hype and, in some cases, global popularity of these rising young funkeiros can't be ignored.
Since the 1980s, the music of many of Brazil's most daring artists has been rooted in the favela-born sound of baile funk. Today, it's evolved into many different strands, each defined by a distinct sound and lyrical concerns. The glossier-sounding subgenre of funk ostentação flashily displays symbols of wealth and status, while the dirtier, Miami bass-inspired funk proibidão is paired with lyrics which engage with gang violence and police brutality. Meanwhile, funk putaria is a more sexually explicit twist on the genre, with a sensual sound springing from the feverish, free-for-all funk parties of Rio. Today's young MCs tend to dabble in multiple variations on these subgenres, cherry-picking characteristics from each musical style.
As the world's gaze turns towards Rio de Janeiro for the 2016 Olympics, The FADER highlights 9 of the best young MCs at the forefront of this new generation of Brazilian funk.
9. Diamond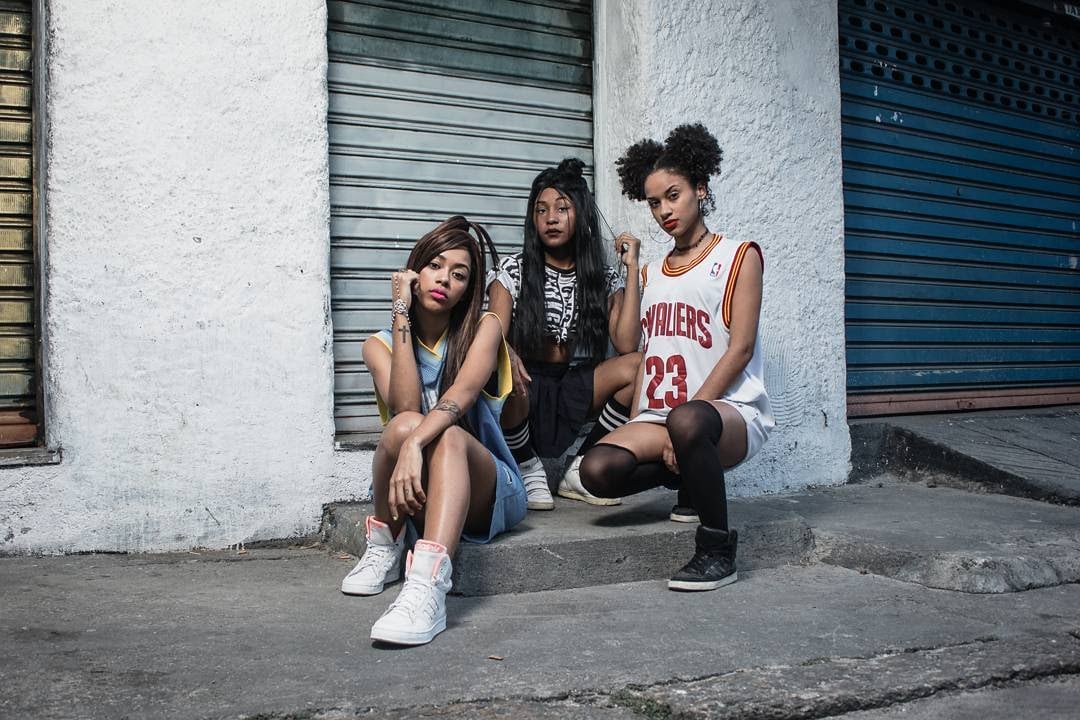 With a winning combination of venomous bars and a DGAF attitude, rap trio Diamond — fka Pearls Negras — warp funk carioca with trap rhythms and club beats to create a fierce, heavy-hitting sound. Formed of Alice Coelho, Mariana Alves, and Jennifer Loiola, three 18-year-olds from Rio's Vidigal favela, the group first attracted worldwide attention when they released their Biggie Apple and Nossa Gang mixtapes in 2014. In their 2015 video for the burbling-bass tune "Meu Bem" (roughly translated to "my dear"), the three teens breezily stomp down the boardwalk, swing by a pickup basketball game, and walk into the ocean, owning every single frame. They've been quietly working in the studio for the past year, with new material due very soon.