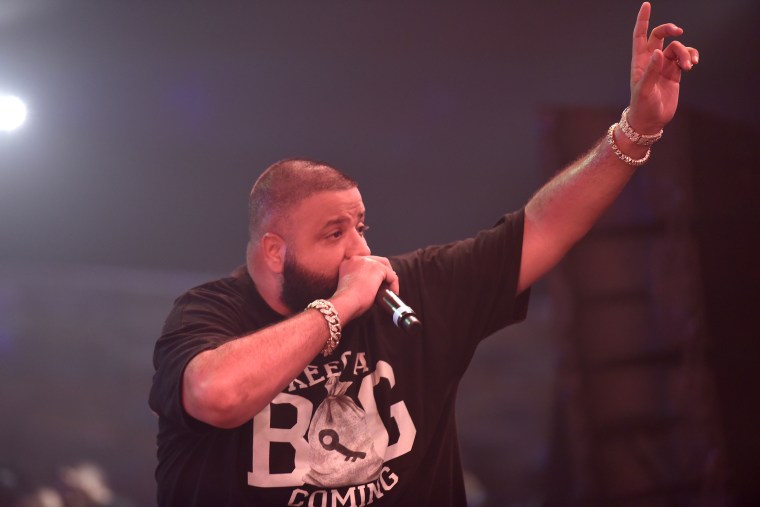 Cue "I'm On One." This past week, DJ Khaled's ninth studio album "Major Key" debuted at No. 1 on the Billboard 200 chart, making it the mogul's first release to earn the top spot.
According to Billboard, Major Key earned 95,000 equivalent album units in the week ending Aug. 4, and 59,000 of those were in traditional album sales. His previously highest charting album was Kiss the Ring, which debuted and peaked at No. 4 in 2012.
Additionally, Khaled's Major Key bumps Drake's VIEWS to No. 2, after it spent 12 nonconsecutive weeks at the top slot. The two close friends probably won't have beef though, as their collaborative single "For Free," has risen to No. 14 on The Billboard Hot 100. Only time will tell if the track will become DJ Khaled's highest ranking single yet.