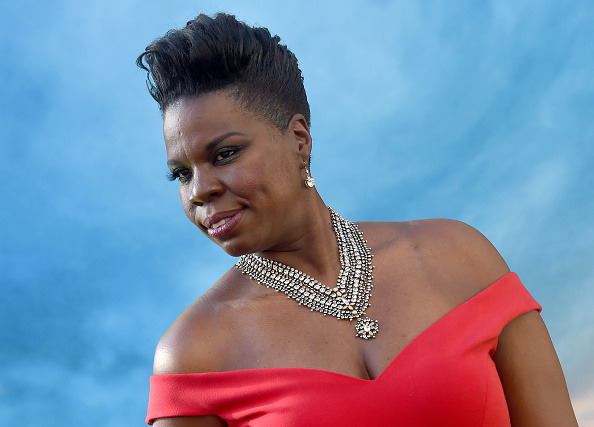 There have already been some exciting moments in the first week of the 2016 Rio Olympic Games, but Leslie Jones's Twitter coverage of the 31st Olympiad may be the best event so far. The comedian and Ghostbusters star has been enthusiastically livetweeting the Olympics since the opening ceremony, and her coverage has landed her a spot as a contributor for NBC, according to The Hollywood Reporter.
Sources told THR on Monday that Jones will be heading to Rio de Janeiro on Friday to cover the games in person, after NBC Sports' Olympics executive producer Jim Bell invited her to attend. Jones took to Twitter on Monday to confirm the news in a 10-second video. See some examples of Jones' Olympics coverage, and her confirmation, below.
Representatives for Leslie Jones and NBC were not immediately available for comment.
Ok packing I'm in the middle of watching Olympics so I might miss some stuff!!

— Leslie Jones (@Lesdoggg) August 8, 2016
You guys I'm gonna show y'all everything lmao!! Good and bad!! Hopefully it's all good! SO EXCITED!! USA!USA!!

— Leslie Jones (@Lesdoggg) August 8, 2016
Update (8/8 7:05 p.m. EST): A representative for NBCUniversal has confirmed to The FADER that Leslie Jones will begin coverage for the 2016 Rio Olympic Games for the network on Friday.
"We're thrilled to have Leslie come to the Olympics," said Olympics Executive Producer Jim Bell in a press release. "She's a member of the family, and her passion for the Olympics is remarkable."
Jones will be attending live Olympic events, including swimming, track and field, gymnastics and beach volleyball, where she will "meet athletes; and spread her passion for sports and the Olympics on-air and online during NBC Olympics' coverage of Rio 2016."