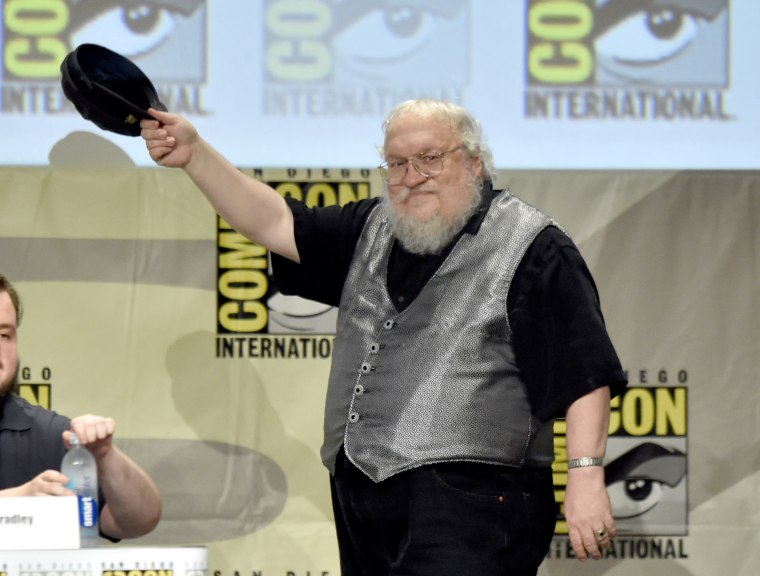 George R.R. Martin, author of the Game Of Thrones novels, is hoping to send another of his fictional properties to television.
As spotted by the BBC, Martin announced on his LiveJournal that Wild Cards, a series of sci-fi anthologies co-edited and occasionally written by Martin, is being developed for TV by Universal Cable Productions.
Due to an exclusive development deal with HBO, Martin will not work directly on Wild Cards. The series will be produced by Melinda M. Snodgrass, Martin's assistant editor on the Wild Cards books, and Gregory Novack of Scyfy Films. "I have every confidence in Melinda Snodgrass and Gregory Noveck," he wrote. "They know and love the Wild Cards universe almost as well as I do, and I think they will do a terrific job."
The show's development will begin immediately, and Martin hopes it's the seed of more to come. "Most of all [Wild Cards] is a universe, as large and diverse and exciting as the comic book universes of Marvel and DC (though somewhat grittier, and considerably more realistic and more consistent), with an enormous cast of characters both major and minor," he said.
The Wild Cards universe takes place in an alternate planet Earth where an alien virus released over Manhattan has killed 90% of the human population, and given a small percentage superpowers. Over 30 writers have penned stories in over 22 volumes of books, graphic novels, and games. The first volume was nominated for a Hugo Award in 1986.