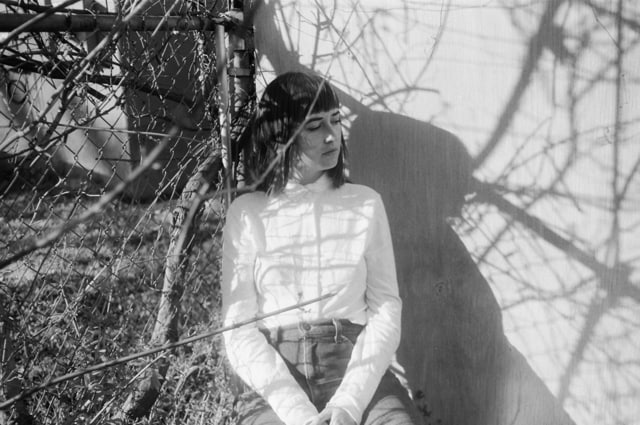 You can hear in singer-songwriter Jess Williamson's tone that she was born and raised in Texas, and her native state gave her a lot of vast landscapes and winding, empty roads to work with.
Williamson's sophomore album, Heart Song will be out on November 4, and she's announcing it with "Say It," a steady, aching journey into her own self. She peers out of the proverbial windows of her heart like someone dying to get home. You can feel the depth of her blues when she sings My body is buzzing from the weight of the road with Karen Dalton-style ardency over spare, wistful, Leonard Cohen-influenced beats.
"I wrote 'Say It' about a strange drive I had on this highway between Terlingua and Alpine in West Texas," Williamson told The FADER over email. "I was a shell of myself, exhausted on a soul level, like barely hanging on. I think I was pretty terrible to be around. In the end, the cure was just being alone in a dark motel room for a couple hours feeling sorry for myself, and then finally going to the bar to get a beer and some fries. It's a driving song. When we went to record, I wanted the sound to reflect the landscape out there." Listen below.
Jess Williamson Tour Dates:
August 22 - The Deaf Institute - Manchester, UK
August 23 - Broadcast - Glasgow, UK
August 24 - Fringe Festival - Edinburgh, UK
August 25 - Hare & Hounds - Birmingham, UK
August 26 - DOK - Ghent, BE
August 29 - Bitterzoet - Amsterdam, NL
August 30 - Ekko - Utrecht, NL
August 31 - Merleyn - Nijmegen, NL
September 1 - Reflektor - Liege, B
September 2 - Green Door Store - Brighton, UK
*All dates supporting Kevin Morby