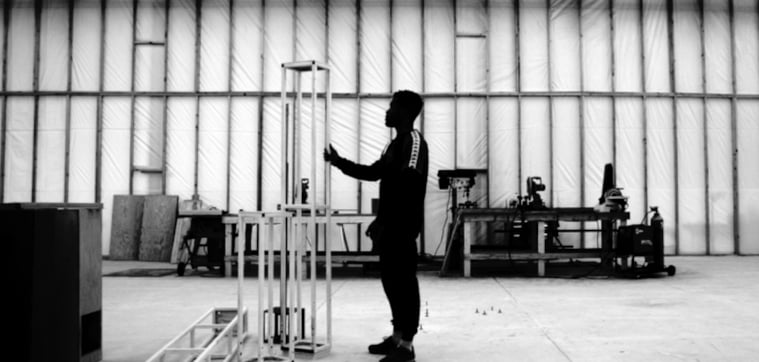 After a two week absence, Frank Ocean returned to his mysterious Boys Don't Cry livestream on Thursday night. He's currently building some sort of wooden spiral staircase, but, most notably, it sounds as if tracks from Boys Don't Cry are playing in the background.
Many on the internet are understandably frustrated by Frank Ocean's return after such a long absence. There's a definite lack of trust:

If this new Frank Ocean really drops #boysdontcry I'll pay every person's tuition who rts this & buy them In N Out Burger. I don't trust him

— Franbisco Von Diablo (@Kidd_Reeckless) August 19, 2016
My nerves wont let me believe the Frank Ocean news is real....

— mitzimoments (@mitzimoments) August 19, 2016
Many others are thrilled by the new music, which, as of this writing, is playing through for second time.