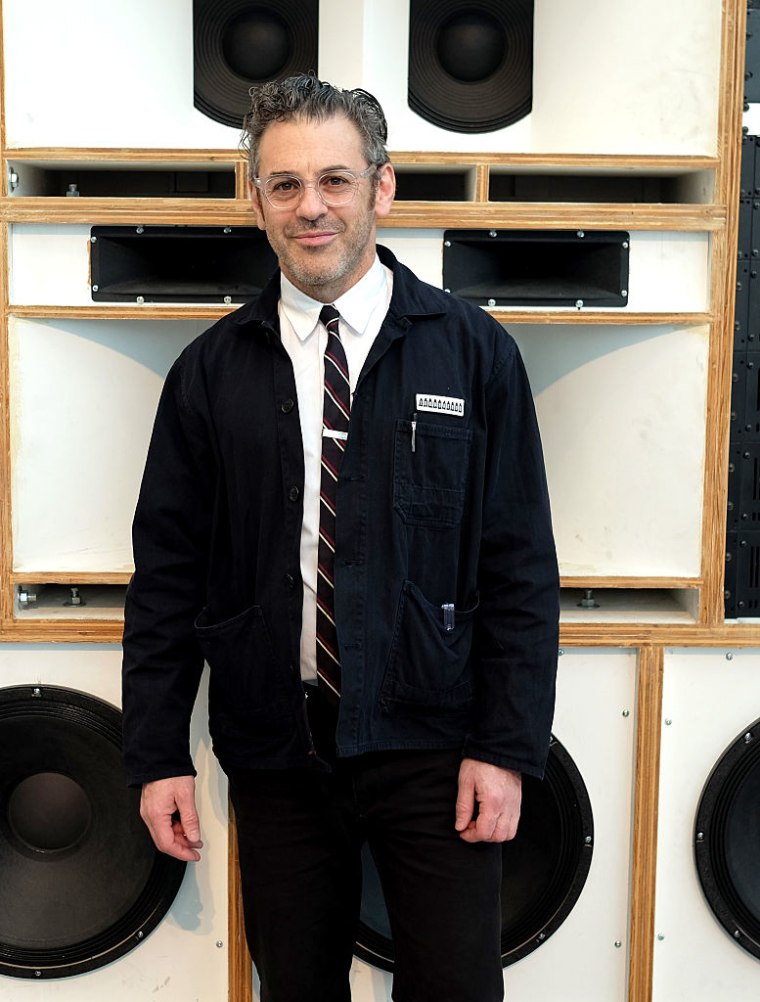 When Frank Ocean released his visual album Endless the visual element was a 45-minute video of the singer building a spiral staircase. The footage was condensed from that which had been streaming online in the build up to the release. In the background of Endless is a large boombox—part of an installation by artist Tom Sachs (pictured above). He is thanked in the credits of Endless and also contributed to the Boys Don't Cry zine.
Now, in a new interview with Pitchfork, Sachs has revealed that a longer, unedited version of the Endless video exists. "When you see the video, you see him building a stairway to heaven in real time," Sachs said. "The 40-minute version is edited, but there's something like a 140-hour version. That's the whole thing. That exists, that's the art piece."
"The thing that we're all seeing is the short, is the edited version. This version where there are three of them is kind of a compressed experience, where you see three Frank Oceans making the same thing. It's not unlike the song on Blond called "Skyline To." You hear what sound like a couple of Frank Oceans singing over each other. I think that's his voice—I know a bunch of other people sing on it—but you hear him unapologetically laying two vocal tracks over each other, the chorus and the refrain. And they overlap in the same way you've got a couple of Frank Oceans building the staircase and a couple of times in the video they cross through each other, impossibly, without colliding."
Sachs added that he believes the four year wait between the release of Channel Orange in 2012 and the new albums act as a lesson in avoiding technology-aided conformity. "If things that are made by hand take time, this stands as something that we all can learn from and take an opportunity in whatever our work is and our lives to do things by hand and do things that speak of the individual. Our personalities and characters are being homogenized through the greatness of the computer. But there is an opportunity every once in a while to leave your fingerprint on something."