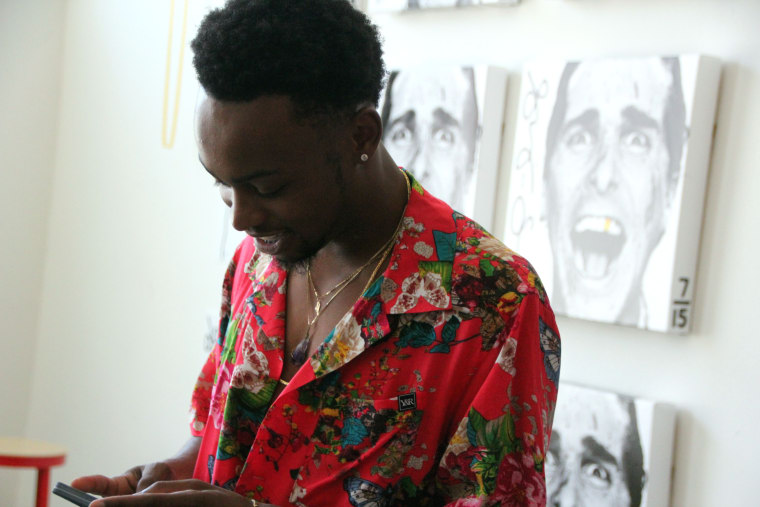 San Diego rapper Rob $tone has had an amazing summer. His song "Chill Bill" has went from street record to viral chart success after being spotlighted by Kylie Jenner on Snapchat. To celebrate, $tone went all out for the remix. Today he shares the re-working by adding D.R.A.M., Denzel Curry, and Cousin Stizz. The four dudes jack up the low-key Purpdogg beat and it's Kill Bill whistling sample (originally done by composer Bernard Herrmann).
$tone will also hit the road on A$AP Ferg's Turnt & Burnt Tour that kicks off October 29 at Chicago's Freaky Deaky Festival. Playboi Carti shores up the bill.
In even more $tone news, he has opened up his own online clothing store. He's got basketball jerseys, basketball shorts, tie-dye prints, dad hats, and more. Most of the collection is stamped with his lemon logo. Visit the store here.
Below, hear the remix, find tour dates, and see some of the new merch from $tone's store.
In an email statement to The FADER, $tone said this to say about the remix coming together:
"The original version of the song featurestwo of my compadres, J.Davi$and Spooks. We made the song fresh off being stopped by the police and almost being arrested. That's when I realized I needed to chill. It's crazy now to have these dudes on the remix. I've followed Denzel Curry since before I picked up the mic and I've had Stizz in rotation since late 2015. I met D.R.A.M. out in LA on a promo run and dude was hella cool and had a good energy. Everybody did their own thing on it and it came out poppin."