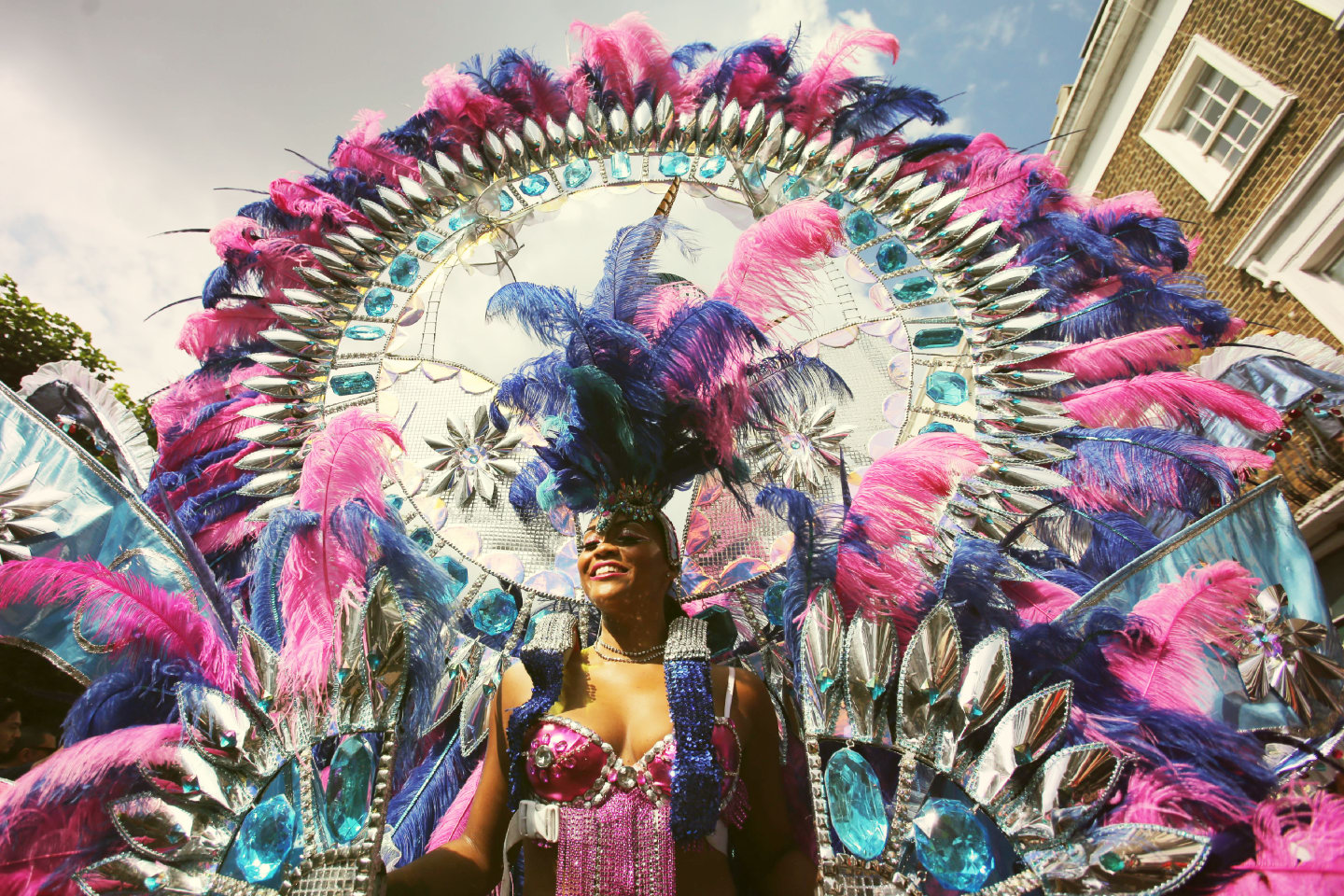 The 2016 batch of carnival music found artists and producers continuing to mash up sounds found across the Caribbean, West Africa, and Europe. The afrosoca wave steadily gained momentum with artists like Fay-Ann Lyons, Stonebwoy, Walshy Fire, and WizKid picking up where Olatunji's Groovy Monarch winning tune "Ola" left off. Jamaica's Charly Black gave us a genre-defying bashment tune that sits comfortably between the body rolls of R&B, the bubbling of dancehall, and the slow wines of soca. King Bubba, the Bajan super-producer and artist, brought together the tweaky synths of EDM with positive affirmations that would be at home on DJ Khaled's SnapChat stream: They trying to bring we down/ They try to stress we out/ Come here let we give thanks. And Angela Hunte sang a Creole-inflected ballad that's equal parts Trinidadian calypso and French Antillean zouk love. Lyrically, the universal themes of ditching work, blowing rent money on fêtes, and loving life sprang up throughout, musical country of origin notwithstanding.
Here, we've pulled together 32 songs that'll put a little chip and wine in your step, whether you're following the drinks truck at Crop Over in Barbados or running to catch a tube to work in London.
1. Voice, the newly-crowned Trinidadian Soca Monarch, raises a toast to all on "Cheers To Life."
2. Bunji Garlin, the Trini king of wordplay, is spitting straight bars on the murky J'ouvert-ready jam, "Generals."
3. Erphaan Alves tests boundaries and respectfully asks if that ass is real on "Intentions." Respectully.
4. St. Lucian singer Teddyson John struck gold with "Allez," a posi soca jam about fulfilling your destiny.
5. We're betting that Rihanna's Instagram caption from last year's Crop Over inspired Hypasounds "Bam Bam Back." Not mad.
6. Jamaica, Nigeria, and Trinidad link up on this remix of "Bend Down Pause" with Runtown, WizKid, Machel Montano, Walshy Fire.
7. Ricardo Drue is like your one friend that loves to start — then lose — a drinking game on "Bet."
8. Trinidad carnival chips and wines all the way to Ghana when Fay-Ann Lyons and Stonebwoy link on "Block The Road."
9. King Bubba thinks that it's time you use all those personal days on "Calling In Sick."
10. Consider "Different Me" proof that — just like you — 5StarAkil tends to wild out in a party, too.
11. Repping for the ladies on top, Destra Garcia steams it up with "Dip n Ride."
12. Fadda Fox embraces all of his character flaws on "Dirty Habit."
13. You know that feeling when your fave soca song drops? Well, Lyrikal captured it on "Freedom."
14. Lil Rick delivers a masterclass in storming parties and sneaking past VIP velvet ropes on "Get Thru."
15. Peter Ram wants you to live up to your wining potential bright and early each day with "Good Morning."
16. Scrilla's "Gal Drop" received a major cosign when it popped up on Rihanna's Snapchat shortly after Barbados Crop Over Festival.
17. As the runaway hit of the carnival season, Salty's "Gyal Meets Brass" has immortalized the phrase, Yuh wah speed?!
18. In an unexpected emotional turn, Machel Montano gives us an apologetic and heartfelt love song with "Human."
19. And you've ever wondered how soca lovers can party so hard for carnival, Machel Montano has the answer for that too: "In We Blood."
20. Angela Hunte invokes French pillow talk and slow wining on the saccharine sweet "Mon Bon Ami."
21. Chances are you've worked hard all week and deserve to blow your check hitting fête after fête like Patrice Roberts on "Money Done."
22. Destra Garcia gets it hype for the bad gals that can turn heads on "Neckbreaker."
23. The reigning king of afrosoca, Olatunji returns with a winning formula on "Oh Yay."
24. If you're planning to play mas for life, Patrice Roberts wrote "Old and Grey" just for you.
25. Thanks to this viral carnival clip, Charly Black's "Gal You A Party Animal" is the unofficial soundtrack for #WaistlineWednesday on Instagram. #FlipItLikeAFlipagram.
26. Kes toasts his faithful fans on the humble and sincere "People."
27. Mashing up talking drums and spacey synth, Bunji Garlin is ready to "Take Over Town."
28. Ladies, if you paid for it, Stiffy says you're feel free to "Tek Off Something" and pelt it way. Because why not.
29. Shurwayne Winchester suggests that you pump the brakes on "Truck Driver."
30. Don't be fooled by Grynner's age, the septuagenarian "Ole Dawg" proves that he's still ready for the road on "Turn Up The Speaker."
31. Kes and Lyrikal have the stamina go from sun up till sun down on "Unlimited Vibes."
32. And finally, Barbados' King Bubba — something close to the Caribbean version of DJ Khaled — brings good vibes and meme-worthy life affirmations on "Unstoppable (Give Thanks)."