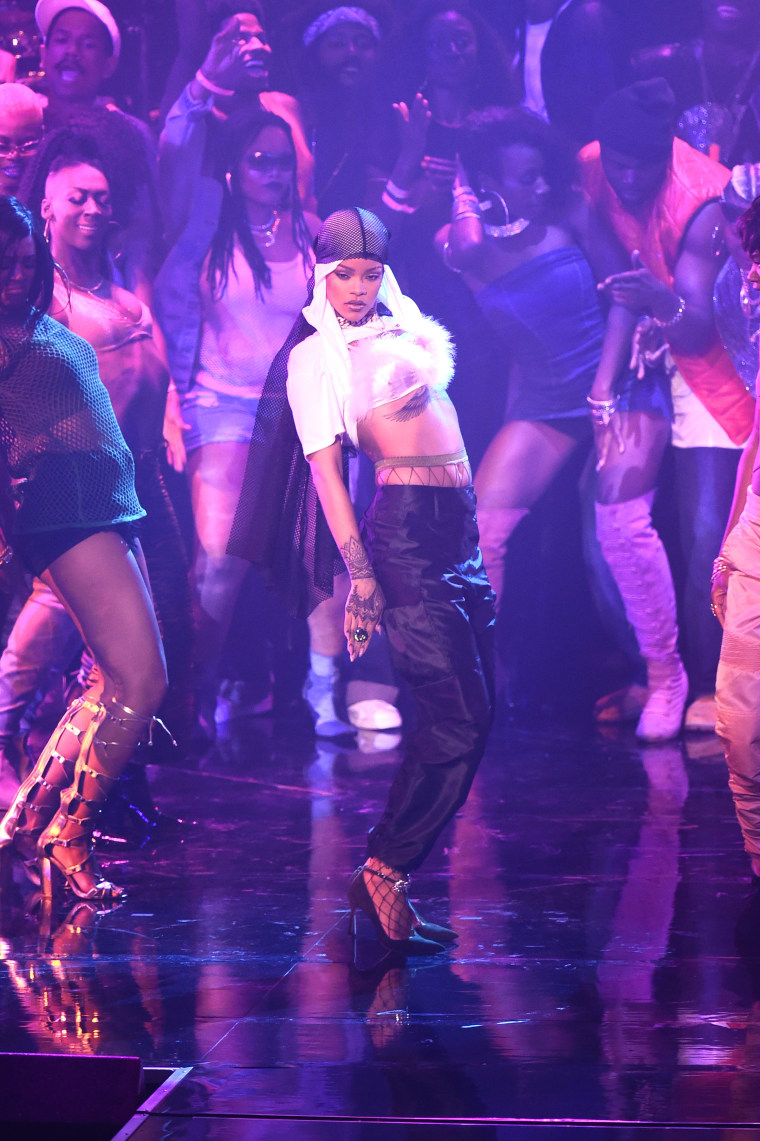 On Sunday night, Rihanna opened up the second of of her four performances at the 2016 MTV VMAs dressed for a bashment party in a caping net du-rag. The head piece was custom made for Rihanna's crown by designers Moses Gauntlett Cheng who posted a photo of it on Instagram this morning.
Du-rags, satin or mesh caps used primarily in the black community to lay down hair or preserve wave patterns, experienced a burst of popularity as style pieces in the early and mid 2000's. In recent years, du-rags have also been culturally appropriated in high fashion like Rick Owens's 2014 Spring/Summer Menswear Collection show. On Sunday night, Rihanna made the look all her own.
A representative for Moses Gauntlett Cheng was not immediately available for comment.