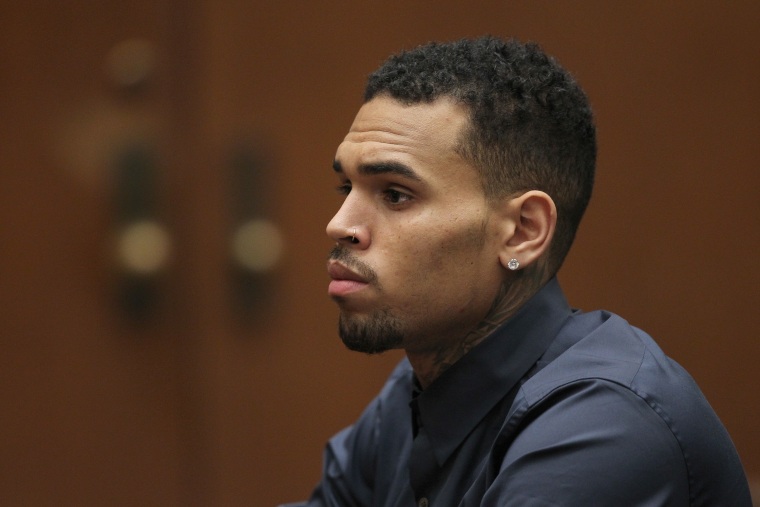 Chris Brown has been arrested on suspicion of assault with a deadly weapon, after the Los Angeles Police Department investigated reports that the singer had pointed a gun at model Baylee Curran. Brown is being transported to jail where he will be booked on charges, Buzzfeed News reports.
Police initially responded to a 911 call early Tuesday morning from Curran, who told officials that Brown had pointed a gun at her head after she touched a piece of his jewelry that was up for sale. Curran told TMZ that a member of Brown's entourage tried to get her to sign a non-disclosure agreement, at which point she refused and fled the residence.
The singer maintained his innocence in a series of Instagram videos amidst reports that LAPD was serving a search warrant at his residence on Tuesday afternoon. If convicted, Brown could face up to four years in prison.
Representatives for Chris Brown and the Los Angeles Police Department were no immediately available for comment.