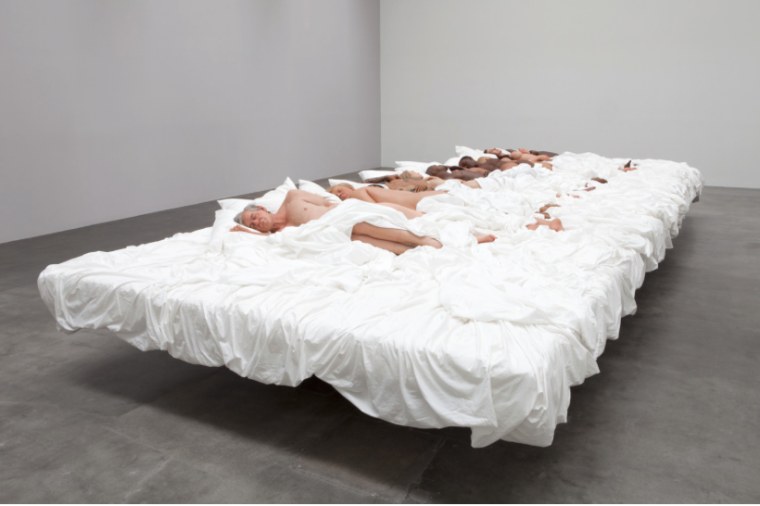 Los Angeles gallery Blum & Poe that is hosting the figures used in Kanye's "Famous" video will now be selling them for $4 million, according to the New York Times. The models and bedspread went on display last weekend at the gallery, where the same batteries used in the video were put in place to make the figures seem to actually be breathing while asleep.
It was revealed that incredible attention to detail was paid down to each person's freckles and the hair that was used. Human hair. The Times report stated that co-founder of the gallery Tim Blum and Scooter Braun (now part of Kanye's management team) were the ones pursuing the next home for the items. Read the entire piece here.
Update (9/1 7:31 p.m.): According to Pitchfork, a representative for Kanye West denied reports that the celebrity sculptures from Kanye West's controversial "Famous" video were being sold for $4 million.
"We are incredibly flattered that a number is being reported but at no point have we ever disclosed a sale price for the piece," the rep told Pitchfork. "Once again we are flattered by such interest, but as far as Mr. West is concerned - it's all about the art. We are looking forward to announcing when Famous will be available again for viewing."
A representative for Kanye West was not immediately available for comment.