The FADER Weekend Reading List
Stories on indie crosswords, millennial myths, and perfume's holy past.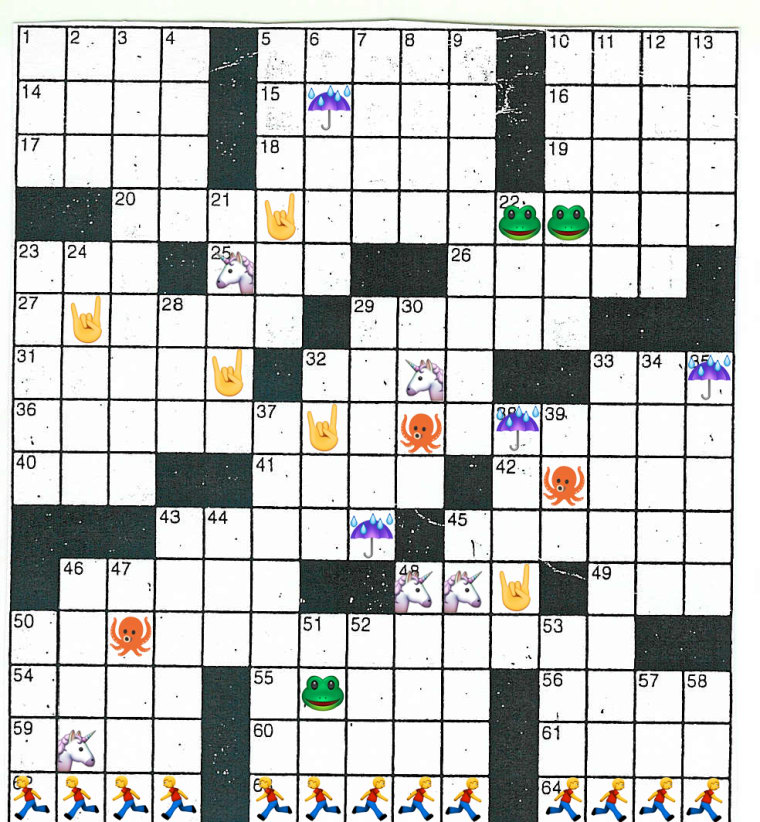 Oliver Roeder, FiveThirtyEight
When you think of crosswords, you probably picture the iconic New York Times daily crossword puzzle that's been edited by Will Shortz since, like, the beginning of time. Well, there's a whole world of independent crossword creators and enthusiasts who are changing the game (literally) — it's about time.
Laura Marsh, The Atlantic
We all know that the articles declaring that millennials have "killed" something (the American Dream, credit cards, sex, the napkin industry, etc.) are not on point. All the accusations gathered together, however, tell a different story: the millennial generation has less money, and less opportunity, than past generations. Hello! That's why we don't buy napkins, they're a waste of cash. Marsh told us what's really up, and who we have to blame for current millennial characterization.
Deidre Dyer, The FADER
Trinidad's reigning party-starter Destra Garcia is behind some of carnival's biggest tunes. Now, she's in the mood to change it up — here, she talks women in soca music, and Drake and Rihanna's dabbling in dancehall.
Chris Hamby, BuzzFeed
Hamby went in deep for this three-part investigative report on the financial, legal, and ethical rules that billionaires and corporations get to slide by on a global scale. Another reminder that the world is literally run by wealth and greed, and billionaires and executives get a free pass for their crimes.
Lillian Min, The FADER
In this moving personal essay, Min wrote about the rock, pop, and rap music she grew up on, and learning to appreciate the Chinese folk songs that helped her find a means of expression both specific to and outside of herself.
R. Joshua Scannell, Real Life Mag
This piece takes a look at the digital, data-driven programs that will likely be the future of "criminal decision making" — that is, "'automated decision support,' a euphemism for algorithms designed to predict convicts' likely recidivism and, more generally, assess the risk they pose to 'the community,'" as Scannell wrote. "If only the police, the courts, and corrections departments had better data or a stronger grasp of the numbers — if only they did their jobs rationally and apolitically — then we could finally have a fair criminal justice system." But the problem is that this new model is essentially based on our old, very racist model. Read Scannell's explanation.
Arabelle Sicardi, Racked
Guru of all things beauty-related, Sicardi wrote of her experiences traveling to Italy to learn about the connection between scent and religion. Like at the Officina Profumo Farmaceutica di Santa Maria Novella, which went from a church, to a convent, to a pharmacy, and is now a perfumery.