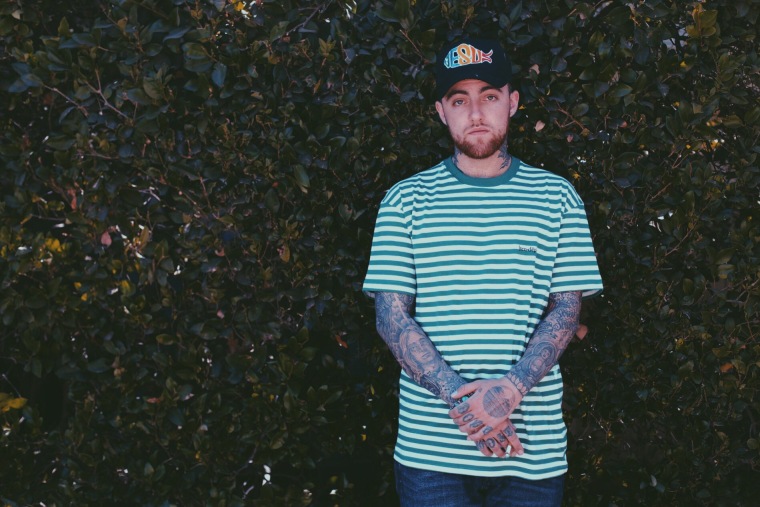 Mac Miller's The Divine Feminine arrives on September 16. So far we have heard Anderson .Paak collaboration "DANG!" and "We," featuring CeeLo Green. With less than 10 days until the release, Miller shared an iTunes pre-order link complete with the full 10-song tracklist, and featured artists, overnight. Kendrick Lamar will appear on the album closer "God Is Fair, Sexy, Nasty," while Ariana Grande provides vocals on a song titled "My Favorite Part."
Other guests on the record include Ty Dolla $ign, Bilal, and Chicago singer Njomza. Check out the tracklist below and read Miller's FADER cover story here.
"Congratulations" f. Bilal
"Dang!" feat. Anderson .Paak
"Stay"
"Skin"
"Cinderella" f. Ty Dolla $ign
"Planet God Damn" f. Njomza
"Soulmate"
"We" f. CeeLo Green
"My Favorite Part" f. Ariana Grande
"Is Fair, Sexy, Nasty" f. Kendrick Lamar
The FADER has reached out to Mac Miller's rep for further comment.