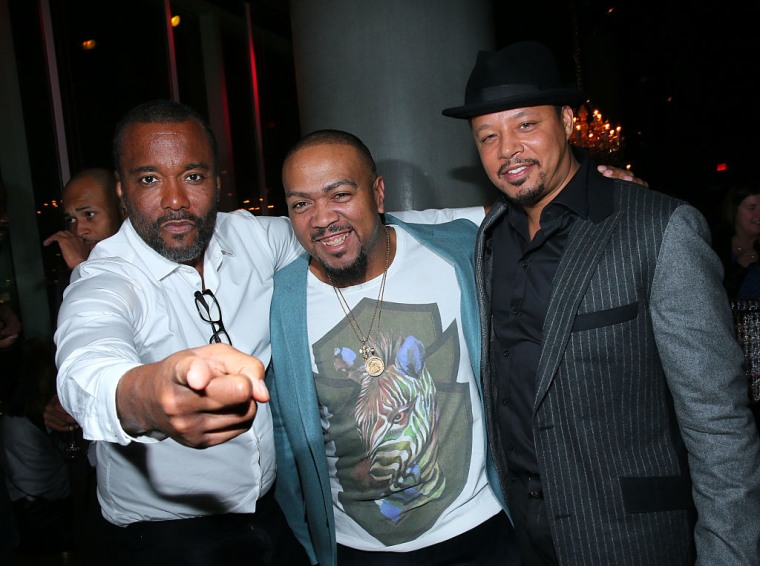 After two seasons as Empire's music supervisor, Timbaland has left Fox's hit show. Rodney "Darkchild" Jerkins and Ester Dean have signed on to helm Empire's extensive music responsibilities, Billboard reports.
"We were happy to work with Timbaland during the first two seasons," Shawn Holiday, senior VP of A&R for Columbia Records told Billboard. "But we wanted to take a different approach for season 3."
Jerkins, whose past credits include Beyoncé, Michael Jackson, Brandy, Nicki Minaj, and more, will assume the role of supervising music producer of the show. Dean has co-starred in the Pitch Perfect films and has worked with Rihanna, Katy Perry, and Nicki Minaj. "Rodney is a dynamic, multi-format producer experienced in urban, rhythmic and pop. And Dean excels at writing big songs with catchy hooks," Holiday said of bringing the pair to the show.
The third season of Empire premieres September 21 on Fox and the show's soundtrack will be available next spring via Columbia Records.
A representative for Timbaland was not immediately available for comment.