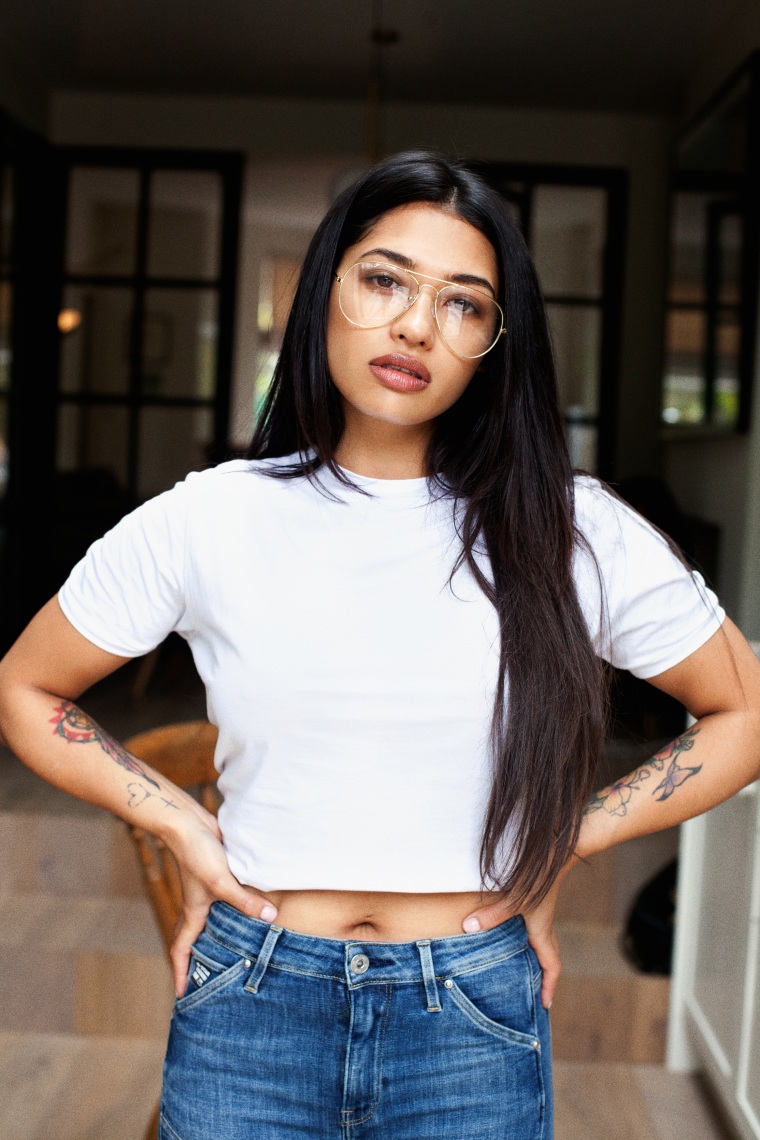 Vanessa White is no newcomer to the music industry. Now 26, the Filipino-British singer first rose to fame at the age of 17, as part of five-piece girl group The Saturdays. In the years that followed, White released a string of certified pop jams with the group, including their U.K. number one single "What About Us," a Sean Paul-featuring taste of tropical trance. In late 2015, though, she went all Zayn Malik on us, launching her solo career with a sultry throwback-R&B tune called "Relationship Goals." Following that with her February 2016 Chapter One EP and a series of well-chosen collaborations with MCs, she's positioned herself as one of a growing number of crucial R&B voices in the British landscape — and she's doing it her own way. Here's a quick recap of the story so far.
Vanessa White, "Relationship Goals"
White's debut solo song may have been built around a popular hashtag, but with its low-key guitar riff and finger-snapping chorus, it's way more mature than you might expect from its title. It's fun, too: Boy, this is so much more than an Instagram post.
Vanessa White, "Don't Wanna Be Your Lover"
With her follow-up "Don't Wanna Be Your Lover," White did a U-turn away from the romance of her debut single and showed her more carefree side. Over a lush boom-bap beat, she sings the praises of a great no-strings-attached fling.
Vanessa White, "Nostalgia"
Nostalgia for '90s R&B and hip-hop is a quality that's beamed throughout White's solo music so far, though on her song "Nostalgia," she peers forward to more futuristic sounds. Even as the lyrics sigh over an ex she's caught feelings for, White's chorus blasts wide open with Technicolor synths.
Vanessa White f. Wretch 32, "Lipstick Kisses"
On the final single to be unveiled from the Chapter One EP, "Lipstick Kisses," White linked up with legendary U.K. MC Wretch 32. Make sure you watch the video for this one: the song might be a sweet summer daydream, but White shows her psychopath side in the blood-soaked visual.
Vanessa White f. Kojey Radical, "Exchange" (Bryson Tiller remix)
Vanessa White f. Illa J, "Low Key"
White dropped "Low Key" in October, a smouldering single produced by Polish beatmaker Chloe Martini (who also produced "Relationship Goals"). With a layered smokescreen vocals and delicate synth melodies, the track is a showcase for White's vocals, and a chorus made for cruising with the top down.