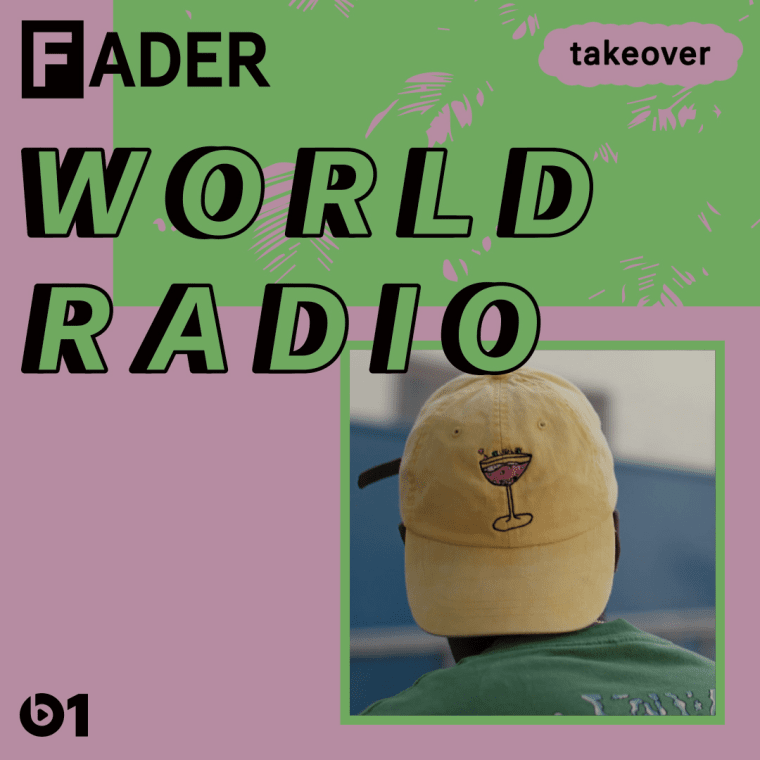 This weekend, we kicked off The FADER's October Beats 1 takeover with a mix that featured amazing sounds from Atlanta to Trinidad, and a history of hyphy mix from HBK Gang's P-Lo, who also premiered his new track, "Put Me On Something."
Below you can hear snippets of P-Lo's premiere, and a little preview of the show with Nazuk introducing Kodak Black's "Honey Bun." You can listen to the full first episode of FADER World Radio on demand at any time if you have an Apple Music subscription. Listen here now, and find the full track list below.
During FADER World Radio's October takeover, we'll be unearthing crucial gems you won't hear elsewhere, across playlists made by members of The FADER team, and guest mixes from some of our favorite people in music. Tune in every Saturday at 11 a.m. in L.A., 2 p.m. in New York, and 7 p.m. in London.
The FADER World Radio, Episode 1
Ezale, "We Out Here"
Trill Youngins, "About It"
1Way Frank, "AyeGirl"
Kodak Black, "Honey Bun"
Blac Youngsta f. Quavo, "Come Thru"
Kap G, "Girlfriend"
Kojo Funds, "My 9ine"
Burna Boy, "Plenty Song"
Destra Garcia, "Dip N Ride"
E-40, "Yay Area"
Mac Dre, "Grown Shit"
Too $hort, "Burn Rubber"
The Team, "It's Gettin' Hot"
The Pack, "At The Club"
Kool John & P-Lo, "Bitch I Look Good"
Tay Way, "Fuck It Up"
Kamaiyah, "Swing My Way"
IAMSU!, "By My Side"
P-Lo, "Light This Bitch Up"
Nef The Pharaoh, "Everything Big"
Keak Da Sneak, "Know What I'm Talking Bout"
D-Lo & Sleepy, "Sleepy Fuckin' D"
Caleborate, "Consequences"
Elujay, "Flagrant"
Rexx Life Raj, "Handheld GPS"
P-Lo, "Put Me On Somethin'"