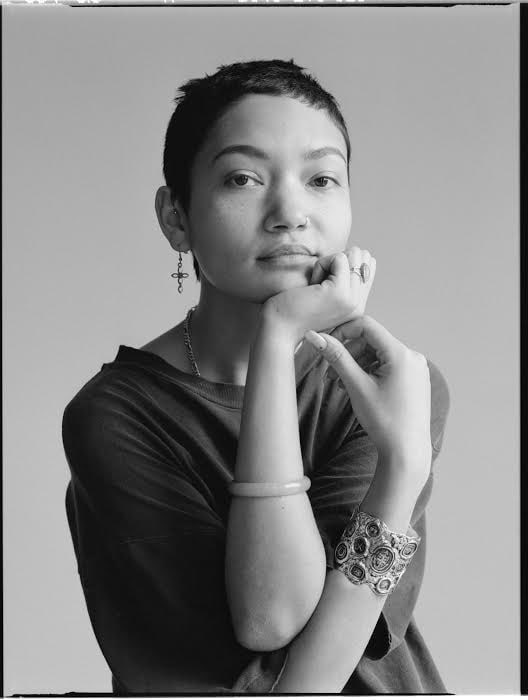 When it first surfaced five years ago, Evy Jane's music felt like a vivid streak on the fast-saturating landscape of hazy, beatmaker-driven R&B that was starting to commandeer pop music. The Vancouver duo, made up of Evelyn Mason and Jeremiah Klein, eventually released an EP on Ninja Tune in 2014, but have been markedly quiet since. But a couple of months ago Evelyn's voice resurfaced on a single by Ratking affiliate Sporting Life, and it turns out that moment was the fulcrum for the announcement of new material.
Breaking is Evy Jane's first full-length, out this month. The minimalist soul lane has widened into a five-lane freeway but, just like back when they started, the pair have found ways to evade the trappings of genre by suffusing it with new feelings and textures. You can hear that on "Lights," premiering today on The FADER. It's almost religious: Klein stacks his synths like an organ, and a choir rises up behind Evelyn's vocals on the chorus. Strings meet electric guitar meets synthesizer, harkening back to the original songs that tether Evy Jane to a deeper musical lineage of avant garde mood music by groups like Morcheeba, Massive Attack, and Portishead.
"I think 'Lights' and most of the songs on this long player, were born from the same period in 2014," wrote Evelyn in an e-mail to The FADER. "We were staying in Amsterdam before we toured with inc. I hear it like a cocoon phase. You have to let things fully destruct and die, and give them their due respect so that new life can grow from the ruins. Destruction is just as important as creation. I felt very repressed for a long time, but this song was borne out of a freestyle, which is really the opposite of repression: it is the unconscious flowing unhindered. Just let it roll. I recorded the vocal for 'Lights' in one take. I'm singing to myself, here."
Breaking is out October 21 on King Deluxe, and is available for pre-order here.