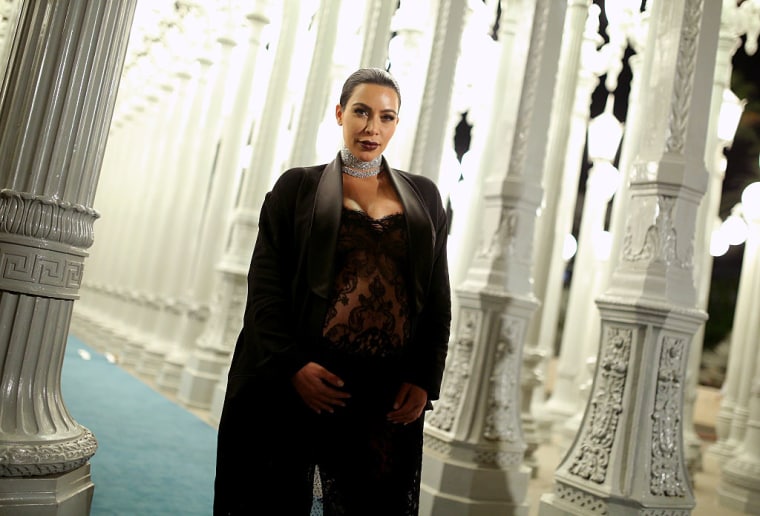 Kim Kardashian has filed a federal lawsuit against celebrity news outlet MediaTakeOut for posts that accused her of lying about an armed robbery that occurred in Paris on October 3. According to TMZ, the lawsuit concerns three article written by MediaTakeOut, including one that claimed Kim Kardashian "staged" the robbery.
The site also posted a story alleging that "French authorities" suspected that Kardashian had "let the robbers in" to her apartment where the robbery took place. A third post examined Kardashian's insurance claim, and she says the site wrote, "If she faked the robbery ... she just committed a FEDERAL CRIME."
Representatives for Kim Kardashian and MediaTakeOut were not immediately available for comment.