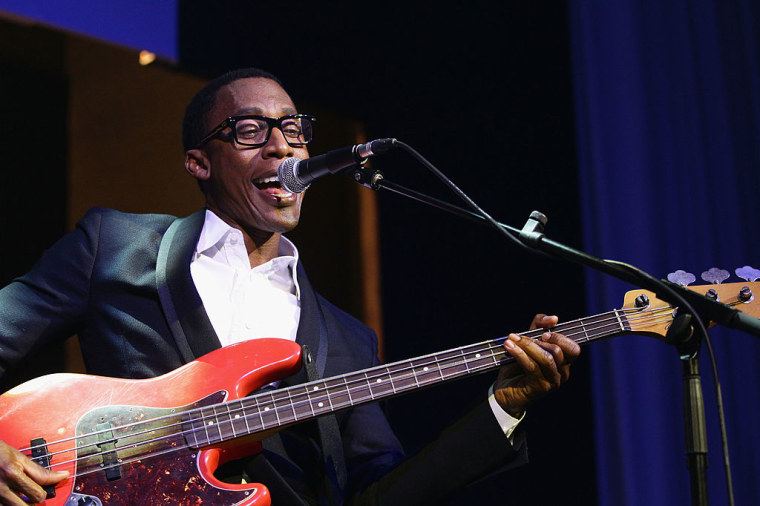 Solange wrote, arranged, and co-produced every song on her No. 1 album, A Seat At The Table. But Solange also recruited the best and brightest, from icons to rising stars, to fully realize the project's musical ambitions. Former Tony! Toni! Tony! frontman and multiplatinum producer Raphael Saadiq recently talked to Saint Heron about his role as executive producer for the album, the similarities between Solange and D'Angelo, and why A Seat At The Table is such a timely piece of music.
"Me and Solange are two of the same type of people," Saadiq explains about the two's musical chemistry. "We work to have a common ground and make music that sounds good. We trusted each other, and I think that that is what it's all about."
Saadiq also touches on Solange's similarity to legends that he was worked with in the past: "Working with D'Angelo is very similar to working with Solange. He always has his vision and the work comes out exactly how he wants it, but it never feels like work. We can sit around, talk, joke, make music, talk for an hour or maybe two, and it just never feels like we're working, but creating. When Solange and I went to New York to visit Columbia Records and listened to the album with Rob Stringer, that's when it hit me on how she brought it together. There were so many pieces to bring together."
Saadiq says that Solange became "my muse from her music and vision" and that the album served as a personal healing instrument, as well as a larger statement. " Solange's album was a true testament of healing for me," He says. "When I first heard "F.U.B.U.," I would say to Solange, "What are you saying on this? This shit is for us?!" She took all of these different risks that people can't take today. Artists can't stop and breathe, and her record stops and then breathes just like regular life. I think that that's why mothers and daughters relate so heavily with this record."
Read Saint Heron's full interview with Raphael Saadiq here.