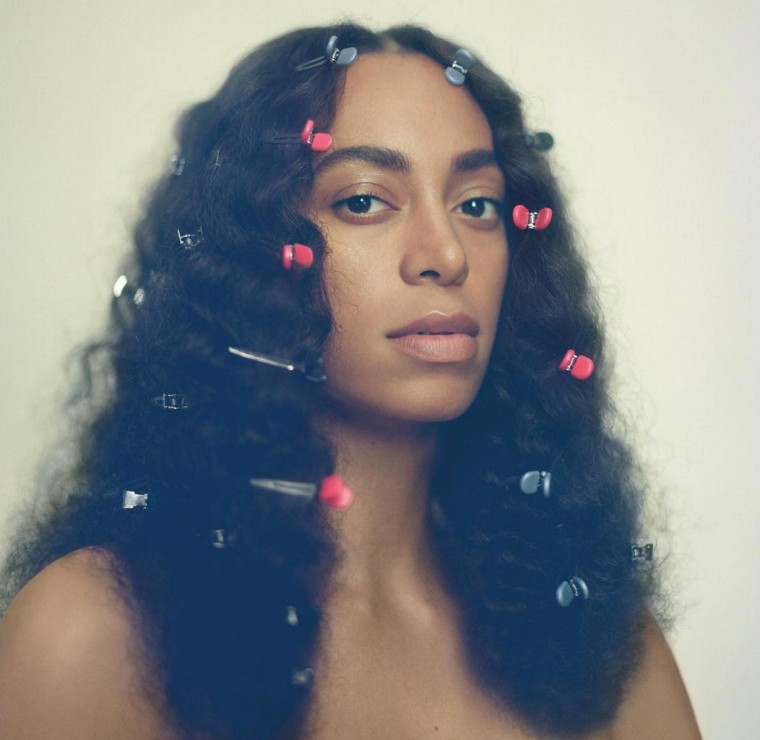 On September 30, Solange released her powerful, yet vulnerable third studio album A Seat at the Table. On the same day, Bon Iver also released their highly-anticipated third studio album 22, A Million, which was originally predicted to take the No. 1 slot. The expansive 22, A Million release would have been the Wisconsin band's first album to debut at No. 1.
Today, Billboard reports that Solange has earned her first No. 1 album with A Seat at the Table, which sold 72,000 equivalent album units in its first week. Solange's project narrowly beats Bon Iver's 22, A Million, which debuts at No. 2 with 71,000 units.
Solange and Beyoncé are now one of the only sibling pairs to debut a solo project at No. 1 within the same year. Earlier this year, Beyoncé earned her 6th No. 1 album with Lemonade. Previously, Michael and Janet Jackson accomplished the feat in 2001 with Invincible and All For You, respectively.