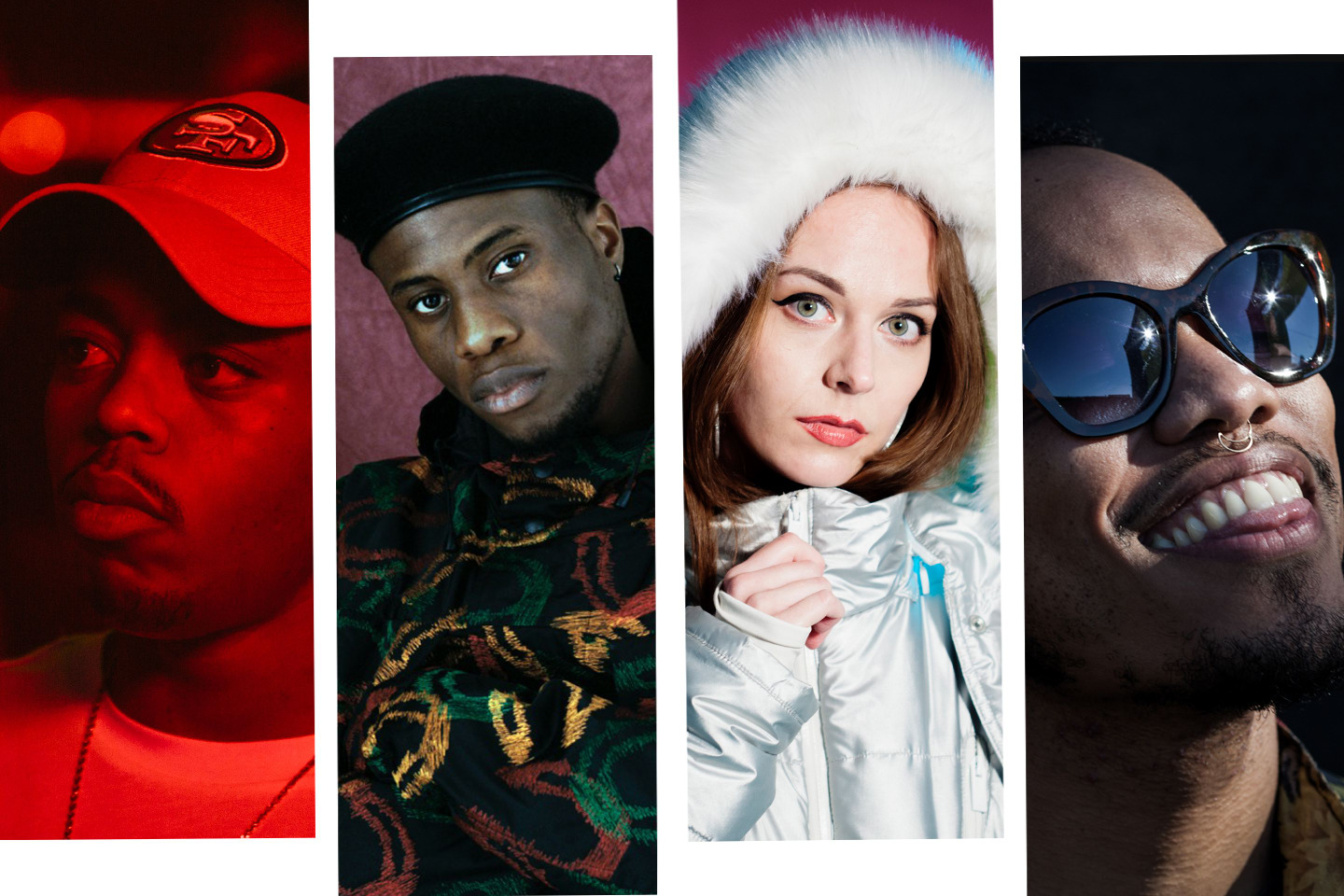 1. When Kaytranada announced he'd be dropping an edit of Solange's "Cranes In The Sky," we all collectively squealed. Here it is. 🙌
2. Sage The Gemini, the man who brought us "Gas Pedal," has shared "Now And Later," another jam rife with surprisingly not corny candy metaphors. Halloween 2016 theme song, anyone?
3. Anderson.Paak and Knxwledge have a collaborative project called Yes Lawd! that's coming out next week, and off that comes "Get Bigger," which is so groovy it hurts.
4. We don't know where Obongjayar came from, but damn. We can't stop listening to "Creeping," a brutally stirring track that comes with a lo-fi visual (directed by the brother of the guy who did Frank Ocean's "Nikes" video). Hey, Obongjayar, please bless us with more.
5. PC music's Hannah Diamond has a new one that you have to hear called "Fade Away." It bumps with glittery electro fury.
6. Lil Peep is nostalgic in the best early '00s way. Don't call me emo/ Don't call me punk, goes "The Song They Played (When I Crashed Into The Wall)," a weirdo banger off the recent Hellboy tape. With it.
7. Sometimes you just gotta get it all off your chest. Boogie's "Two Days" is one of those times — a lush track about coming to terms with lost love through the medium we know best: text messaging.
8. I thought I was a cowboy 'cause I smoked Reds, goes Priests's rumbling "JJ," a song for anyone in need of pulsing no wave rhythms.
9. "Placer," by STAYCORE producer Mechatok, is a universe unto itself, shimmering with glossy beats and quivering guitar lines. Let it transform you for a few minutes.
10. If you were in the middle of a dystopian supernatural drama, Emily Reo's "Spell" is what would be playing while you fell in love with a werewolf with a heart of gold. Mystical and transfixing.
11. Jacques Greene decided to give Frank Ocean's poignant "White Ferrari" an incredible house makeover, unearthing and emphasizing all the intricate moments hiding like Easter eggs within its folds. At seven minutes, it's a shot to the heart.